Companies by Sector
More than 6000 listed
Communication Services
Telecommunication Services
Consumer Cyclical
Advertising & Marketing Services
Furnishings, Fixtures & Appliances
Homebuilding & Construction
Manufacturing - Apparel & Accessories
Manufacturing - Apparel & Furniture
Retail - Apparel & Specialty
Consumer Defensive
Beverages - Non-Alcoholic
Financial Services
Diversified Financial Services
Healthcare
Healthcare Providers & Services
Medical Devices & Instruments
Medical Diagnostics & Research
Medical Instruments & Equipment
Industrials
Farm & Heavy Construction Machinery
Transportation & Logistics
Utilities
Utilities - Independent Power Producers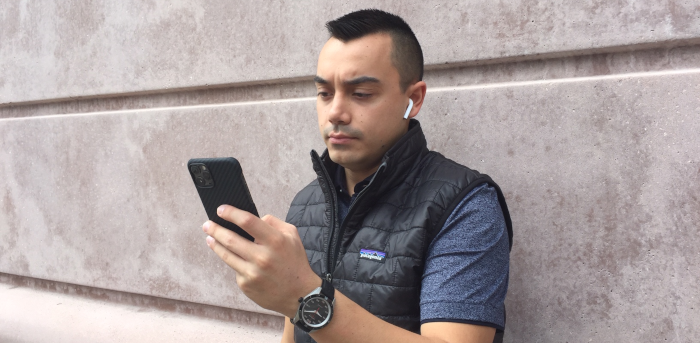 As Listeners Tune in to Radio Frequencies Less Frequently M&A Activity in Alternatives Abound
Recently we've become accustomed to seeing waves of merger and acquisition activity in brokerage firms, healthcare, fintech, and social media. However, there's one media sector getting less attention despite its own wave of M&A. Technology means choice, and the growing array of audio platforms provide us with more alternatives every day. Audio news, education, and entertainment options are almost limitless and growing. The hit-or-miss days of flipping through radio stations in your car, hoping to find entertainment, are now in the rear view mirror. Podcasts, which are digital audio files made accessible through streaming platforms and downloads to personal electronic devices, are still on the rise. Whatever the listener is interested in, whether it's a comedic reprieve after a laughter-less workday or an informative discussion on an upcoming election, it is now available to listeners wherever they are. If there is an audience, chances are there is someone looking to reach out to that audience. As consumers' choices are evolving, the power of traditional radio is being drowned out by podcasts.
Turning Up The Volume
The upward trending use of podcasts in the U.S. now adds to more than 75% of Americans regularly exposed. This is a 25% increase in just five years; it is expected that those numbers will rise as adoption reaches full saturation. With over 1,000,000 podcasts available, nearly 40% of Americans listen to podcasts on a monthly basis. Traditional radio listenership has declined by 5% over the past year, while podcasts have gained 5% of listeners. As Gen Z begins to take up a larger portion of entertainment consumption, the audio industry is evolving along with the consumer market. Companies are recognizing these trends, and Mergers & Acquisitions (M&A) for podcasts and audio platforms are increasing in frequency and size. Content is king, and as the audience preference shifts towards podcasts, large audio platforms such as Spotify and Sirius XM are making their moves.
Where do we stand now? What is driving this move towards podcasts? What are the effects of the current lockdown on podcast growth? What can we expect moving forward for M&As with radio and audio platforms?
Transitions from Transistors
In short, we can expect podcasting popularity to grow while traditional radio will become more marginalized. What is the driving force towards podcasts? Podcasts are a multifaceted and unique way for listeners to receive information or entertainment at their disposal. One of the major draws to podcasts is the customizability for listeners. As previously mentioned, there are over 1,000,000 podcasts in a multitude of categories. The number of podcasts is up 45% from 2015, offering a wider range of topics to grasp a broad array of listeners. On top of the sheer numbers, listeners are drawn to the ease of podcasts. Time is valuable. Increasing technology and improving platforms have made podcasts easily accessible. 22% of podcast listening happens in transit, 11% at work, and 8% while exercising. With the current pandemic, all three of those categories have been affected. The US has seen a decline of 20% in podcast listeners, with expectations of turning things around once their routines begin to normalize. However, globally there has been a 42% increase in listeners. How are podcasts maintaining listeners during COVID?
The US has seen declines due to its reliance on listeners commuting. Once life begins to normalize, the numbers are expected to return to normal. Jobs and gyms are closed, but the overall stability in listeners is due to the 52% that listen to podcasts at home. Certain categories have seen an increase in listening, such as self-improvement, health and fitness, and medicine. Listeners are looking to better themselves during this time, and podcasts can adapt to the consumer's needs.
Segue to Opportunity
With the significant growth in listenership comes advertising. Madison Avenue is waking up to this powerful audience. In 2019, US podcast ad revenue increased over 45% from the previous year to $708 million. Despite the pandemic, podcast ad revenue is expected to grow about another 15% in 2020. Audio companies are recognizing these trends and are beginning to develop podcasts or seek M&A activity.
Last year Spotify shocked the podcast world by acquiring Gimlet, the digital media company that focuses on producing podcasts for a whopping $230 million. This was a huge leap for the legitimacy of the podcast craze. Prior to this acquisition, the most comparable deal was made in 2018 when iHeartMedia acquired Stuff Media for $55 million. Spotify's acquisition marked the largest deal in the industry by a large margin. That is until recently when SiriusXM announced it would acquire Stitcher from E.W. Scripps for $325 million, setting another milestone. Stitcher had $72.5 million in revenue in 2019, yet Sirius XM was inclined to pay 4.5 times revenues for this money-losing company.
Take-Away
So what can we expect for future M&A deals in podcasting? The steady increase of listeners and the potential profitability of podcasts as advertising dollars are focused in the sector and are likely to fuel investments in podcasting. Spotify and SiriusXM have set a standard, raising the valuation of podcast producing platforms. As one of the fastest-growing audio platforms, we can expect large players to have podcast business as a part of their audio offerings.
Suggested Reading:
Will Broadcast Mergers and Acquisitions Surge?
Will There be an Explosion of New Acquisitions?
Are Media Investors too Pessimistic?
Enjoy Premium Channelchek Content at No Cost

Each event in our popular Virtual Road Shows Series has maximum capacity of 100 investors online. To take part, listen to and perhaps get your questions answered, see which virtual investor meeting intrigues you
HERE.