Companies by Sector
More than 6000 listed
Communication Services
Telecommunication Services
Consumer Cyclical
Advertising & Marketing Services
Furnishings, Fixtures & Appliances
Homebuilding & Construction
Manufacturing - Apparel & Accessories
Manufacturing - Apparel & Furniture
Retail - Apparel & Specialty
Consumer Defensive
Beverages - Non-Alcoholic
Financial Services
Diversified Financial Services
Healthcare
Healthcare Providers & Services
Medical Devices & Instruments
Medical Diagnostics & Research
Medical Instruments & Equipment
Industrials
Farm & Heavy Construction Machinery
Transportation & Logistics
Utilities
Utilities - Independent Power Producers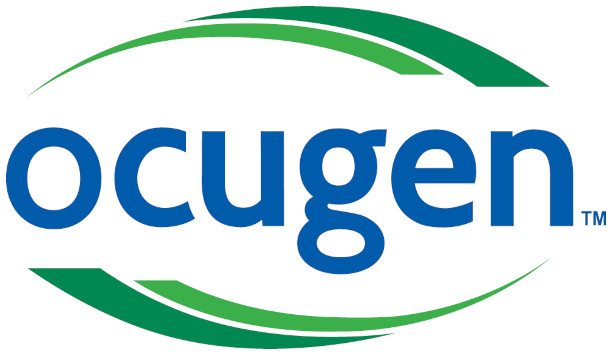 Ocugen Inc. Set to Join Russell 3000® Index
MALVERN, Pa., June 16, 2021 (GLOBE NEWSWIRE) -- Ocugen, Inc. (NASDAQ: OCGN), a biopharmaceutical company focused on discovering, developing, and commercializing gene therapies to cure blindness diseases and developing a vaccine to save lives from COVID-19, today announced that it is set to join the broad-market Russell 3000® Index at the conclusion of the 2021 Russell indexes annual reconstitution, effective after the US market opens on June 28, 2021, according to a preliminary list of additions posted June 4, 2021.

The annual Russell indexes reconstitution captures the 4,000 largest US stocks as of May 7, 2021, ranking them by total market capitalization. Membership in the US all-cap Russell 3000® Index, which remains in place for one year, means automatic inclusion in the large-cap Russell 1000® Index or small-cap Russell 2000® Index as well as the appropriate growth and value style indexes. FTSE Russell determines membership for its Russell indexes primarily by objective, market-capitalization rankings, and style attributes.
"As part of the reconstitution process to ensure that new and growing equities are included, we are pleased to be added to the Russell 3000® index which measures the performance of the largest US companies representing approximately 98% of the investable US equity market," said Sanjay Subramanian, CFO and Head of Corporate Development of Ocugen.
Russell indexes are widely used by investment managers and institutional investors for index funds and as benchmarks for active investment strategies. Approximately $10.6 trillion in assets are benchmarked against Russell's US indexes. Russell indexes are part of FTSE Russell, a leading global index provider.
For more information on the Russell 3000® Index and the Russell indexes reconstitution, go to the "Russell Reconstitution" section on the FTSE Russell website.
About Ocugen, Inc.
Ocugen, Inc. is a biopharmaceutical company focused on discovering, developing, and commercializing gene therapies to cure blindness diseases and developing a vaccine to save lives from COVID-19. Our breakthrough modifier gene therapy platform has the potential to treat multiple retinal diseases with one drug – "one to many" and our novel biologic product candidate aims to offer better therapy to patients with underserved diseases such as wet age-related macular degeneration, diabetic macular edema, and diabetic retinopathy. We are co-developing Bharat Biotech's COVAXIN™ vaccine candidate for COVID-19 in the US and Canadian markets. For more information, please visit http://ocugen.com/
About FTSE Russell
FTSE Russell is a global index leader that provides innovative benchmarking, analytics, and data solutions for investors worldwide. FTSE Russell calculates thousands of indexes that measure and benchmark markets and asset classes in more than 70 countries, covering 98% of the investable market globally.
FTSE Russell index expertise and products are used extensively by institutional and retail investors globally. Approximately $17.9 trillion is currently benchmarked to FTSE Russell indexes. For over 30 years, leading asset owners, asset managers, ETF providers and investment banks have chosen FTSE Russell indexes to benchmark their investment performance and create ETFs, structured products and index-based derivatives.
A core set of universal principles guides FTSE Russell index design and management: a transparent rules-based methodology is informed by independent committees of leading market participants. FTSE Russell is focused on applying the highest industry standards in index design and governance and embraces the IOSCO Principles. FTSE Russell is also focused on index innovation and customer partnerships as it seeks to enhance the breadth, depth and reach of its offering.
FTSE Russell is wholly owned by London Stock Exchange Group. For more information, visit https://www.ftserussell.com/.
Cautionary Note on Forward-Looking Statements
This press release contains forward-looking statements within the meaning of The Private Securities Litigation Reform Act of 1995, which are subject to risks and uncertainties. Such forward-looking statements within this press release include, without limitation, the intended use of net proceeds from the registered direct offering. We may, in some cases, use terms such as "predicts," "believes," "potential," "proposed," "continue," "estimates," "anticipates," "expects," "plans," "intends," "may," "could," "might," "will," "should" or other words that convey uncertainty of future events or outcomes to identify these forward-looking statements. Such statements are subject to numerous important factors, risks and uncertainties that may cause actual events or results to differ materially from our current expectations, such as market and other conditions. These and other risks and uncertainties are more fully described in our periodic filings with the Securities and Exchange Commission (the "SEC"), including the risk factors described in the section entitled "Risk Factors" in the quarterly and annual reports that we file with the SEC. Any forward-looking statements that we make in this press release speak only as of the date of this press release. Except as required by law, we assume no obligation to update forward-looking statements contained in this press release whether as a result of new information, future events or otherwise, after the date of this press release.

Ocugen Contact:
Ocugen, Inc.
Sanjay Subramanian
Chief Financial Officer and Head of Corp. Dev.
IR@Ocugen.com
Media Contact:
LaVoieHealthScience
Lisa DeScenza
ldescenza@lavoiehealthscience.com
+1 978-395-5970
Company
Ticker
Price
Previous
Mkt Cap
Volume
52wk Range
Advanced Market Data
()
Detailed Quote
Charts
Statistics
Financials
Historical Quotes
Insider Activity
Key Ratios