Companies by Sector
More than 6000 listed
Communication Services
Telecommunication Services
Consumer Cyclical
Advertising & Marketing Services
Furnishings, Fixtures & Appliances
Homebuilding & Construction
Manufacturing - Apparel & Accessories
Manufacturing - Apparel & Furniture
Retail - Apparel & Specialty
Consumer Defensive
Beverages - Non-Alcoholic
Financial Services
Diversified Financial Services
Healthcare
Healthcare Providers & Services
Medical Devices & Instruments
Medical Diagnostics & Research
Medical Instruments & Equipment
Industrials
Farm & Heavy Construction Machinery
Transportation & Logistics
Utilities
Utilities - Independent Power Producers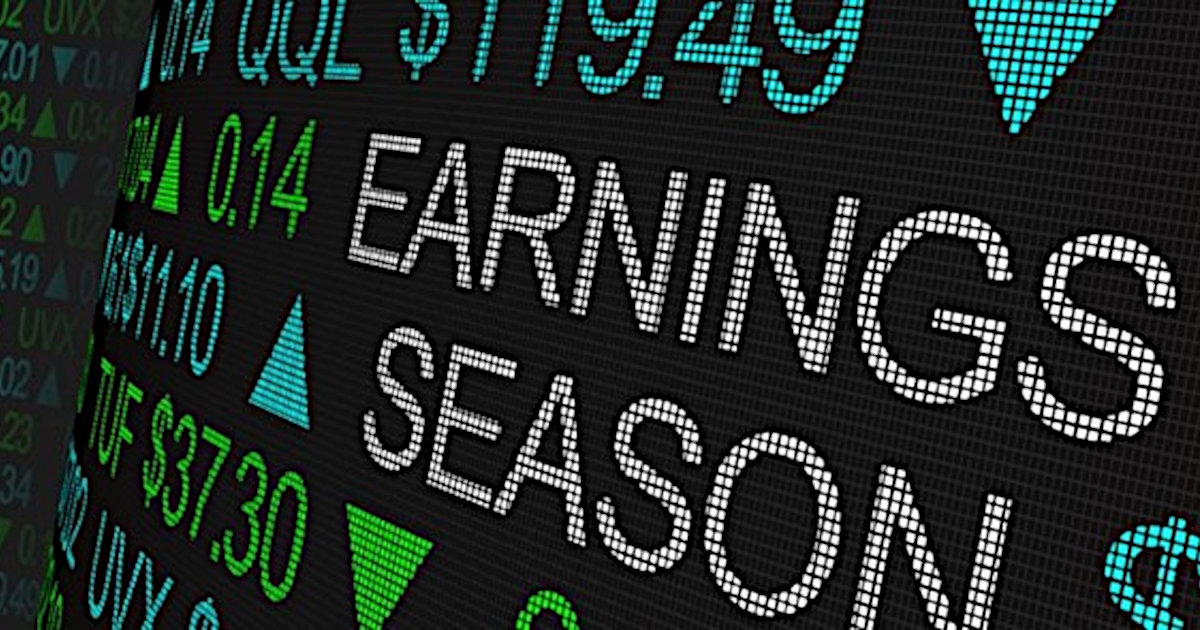 How High Above Expectations are Third-Quarter Earnings?
Company performance last quarter was strong, well above expectations. With 89% of the companies in the S&P 500 having released September-quarter earnings, an impressive 86% have reported a positive earnings surprise as announced by Factset. If this percent holds, it will be the highest percentage of S&P 500 companies reporting a positive EPS surprise since FactSet began tracking this metric in 2008. On average, earnings are beating estimates by 2.6% The outperformance most likely represents conservative guidance by management and estimates by analysts following the pandemic-depressed second quarter. These concerns have eased but have not gone away. Are the quarter's results a sign that things are better than expected (optimism), or are there enough cracks to point out growing economic and political concern (pessimistic)?
Optimistic Arguments
The percent reporting positive surprises is higher than normal and widespread. It is not unusual for more companies to report positive earnings surprises than earnings disappointments. Historically, about 65% of the companies report results above expectations. However, 86% is high. What's more, the outperformance is widespread. All eleven sectors reported better-than-expected EPS, on average. In the case of Consumer Staples, Health Care, Industrials, and Materials, more than 90% of the companies are reporting results above expectations.
The level of outperformance is high and supported by top-line growth. On average, earnings are beating estimates by 2.6%. If this holds, it will be the largest outperformance since FactSet began tracking performance in 2008. Seventy-nine percent of the S&P 500 companies reported revenue growth above estimates. Like earnings, the percent reporting a favorable revenue surprise would be a record.
Earnings momentum looks like it will continue into the fourth quarter. Of the companies giving guidance, 68% reported positive EPS guidance for the upcoming quarter. Analysts have followed management guidance. The median analyst estimate for the fourth quarter rose 1.8% during the month of October. The increase comes after sharp estimate decreases in the second quarter. The increase contrasts with previous periods. Over the last ten years, analysts have reduced their estimates by 2.2%, on average, in the first month after quarter's end.
Pessimistic Arguments
Results may be an upside surprise, but they are down year-over-year. For the companies reporting, earnings are down 7.5% versus last year, on average. If this decline holds after all companies have reported, it will represent the sixth quarter of the last seven to report year-over-year declines.
Strong earnings reflect an economic recovery from pandemic restrictions, and the pandemic is worsening. As the number of reported COVID-19 cases have been trending higher, government officials are beginning to consider reimposing activity restrictions. Already, several governments in Europe have added restrictions, and the Biden transition team has hinted it would as well.
Valuations are still high. The forward 12-month P/E ratio is 21.6. This ratio is above the ten-year average of 15.5 times. The average price target is only 11% above current stock prices. High valuations leave less room for stocks to perform well unless results continue to come in better than expected.
On Balance
The market looks well beyond near-term results, and it will be company performance over the next several years that will impact future stock price performance. That said, strong results this quarter are a good harbinger of future performance. This quarter's results are encouraging and seem to indicate that management and analysts have overestimated the individual company impact of broader economic and political concerns.
Suggested Reading:
Financial Markets Lifted Household Wealth to Record Levels
Which Stocks Do Well After a Presidential Election
Many Investors are Keeping Their Powder Dry
Do You Know a College Student?
Tell them about the College Challenge!

Sources:
https://www.factset.com/hubfs/Resources%20Section/Research%20Desk/Earnings%20Insight/EarningsInsight_110620A.pdf, John Butters, FactSet, November 6, 2020