Image: Dave (Flickr)

Digital Currency (USD Coin) Could Save the US a Mint

It cost more in materials for the US Mint to make a nickel than 5 cents. Other coins also cost more to produce than their face value. It's worth considering that it would cost almost nothing to create five cents worth of a US Central Bank Digital Currency (CBDC). While this isn't the likely reason the US and other nations are exploring
CBDCs, it may add to the benefits if metals prices keep rising. Below we explore the current rate and melt value of the US five-cent piece.
The spike in raw nickel prices, even before the recent short-squeeze, has lifted the value of the metal in the coin bearing the image of Jefferson. The make-up of recent nickels is 25% nickel and 75% copper.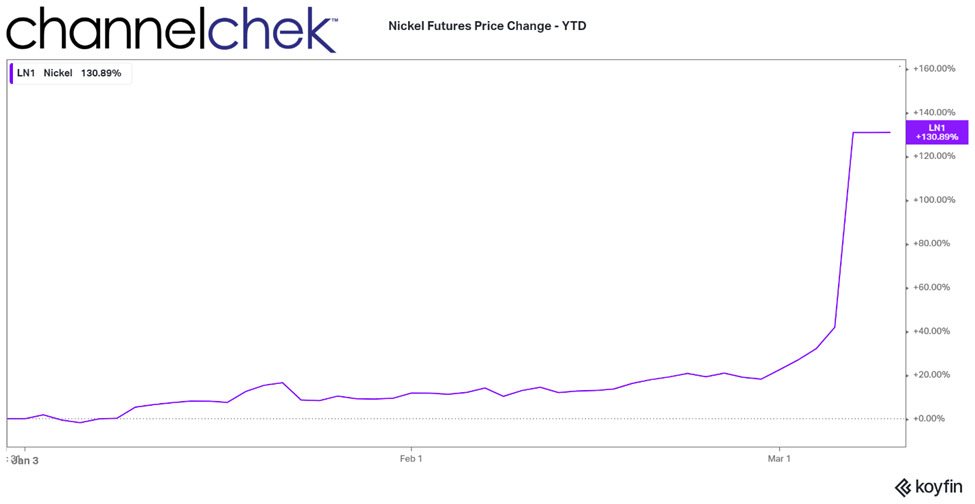 Source: Koyfin
Nickel prices reached $100,000 per metric ton (one million grams) on the London Metal Exchange in early March before trading was halted. The metal had been trading around $25,000 a ton before the spike. At $100,000, the coin would contain about 16 cents in metal or melt value. Each nickel weighs five grams, (unintentional coincidence) and contains 1.25 grams of nickel and 3.75 grams of copper.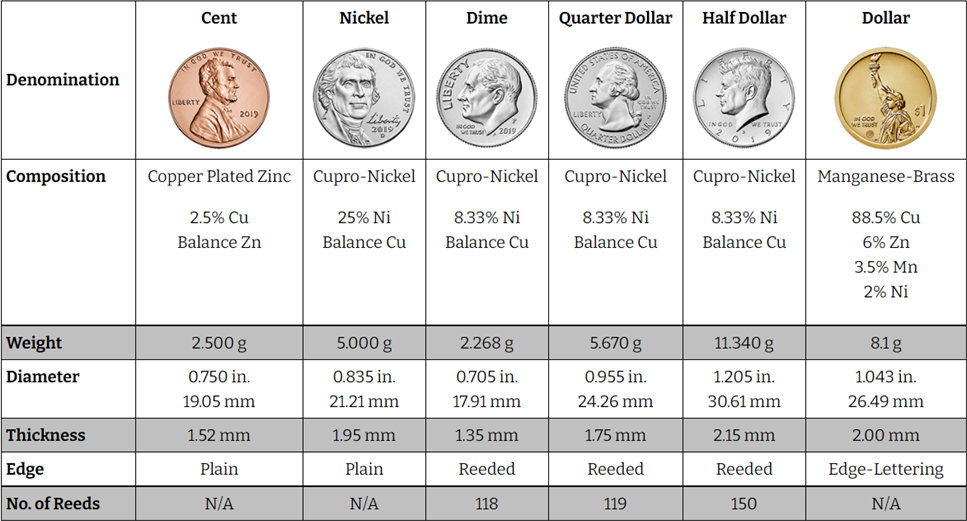 Source: US
Mint
At $100,000 a metric ton, the math is easy, 1.25 grams are worth 12.5 cents of nickel. As for the larger copper component, with copper trading at $10,000 a metric ton, 3.75 grams equals 3.75 cents in value.
At the end of its fiscal year, nickel was trading at $17,500 a metric ton. Including copper and other costs, a nickel costs 8.52 cents to produce. Pennies also cost more to produce, more than twice their value.
The US Mint created about 15 billion coins last year and realized about $1 billion in revenue. It is worth noting here that the US Mint prohibits the melting down of pennies and nickels for their metal value.
In its 2021 annual
report, the Mint wrote: "The unit cost for both pennies (2.10 cents) and nickels (8.52 cents) remained above face value for the 16th consecutive fiscal year. Compared to last year, FY 2021 average spot prices for nickel increased 28.1 percent to $17,503.10 per tonne, average copper prices also increased 48.2 percent to $8,676.77 per tonne, and average zinc prices increased 27.9 percent to $2,821.12 per tonne."
Should prices continue to rise at the 2022 pace or similar to prior years, a US digital currency could help reduce the cost of coin production of the US Mint to below the face value.
Managing Editor, Channelchek
Suggested Reading

Stay up to date. Follow us: