Companies by Sector
More than 6000 listed
Communication Services
Telecommunication Services
Consumer Cyclical
Advertising & Marketing Services
Furnishings, Fixtures & Appliances
Homebuilding & Construction
Manufacturing - Apparel & Accessories
Manufacturing - Apparel & Furniture
Retail - Apparel & Specialty
Consumer Defensive
Beverages - Non-Alcoholic
Financial Services
Diversified Financial Services
Healthcare
Healthcare Providers & Services
Medical Devices & Instruments
Medical Diagnostics & Research
Medical Instruments & Equipment
Industrials
Farm & Heavy Construction Machinery
Transportation & Logistics
Utilities
Utilities - Independent Power Producers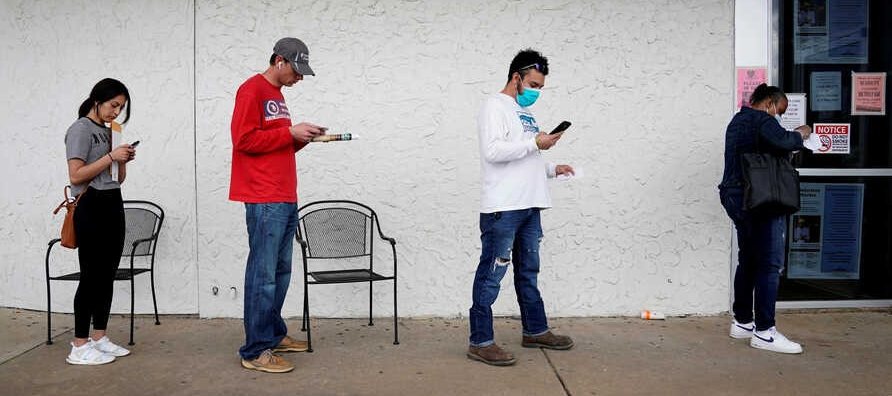 Does the CARES Act Encourage Prolonged Joblessness?
When COVID-19 hit, Congress passed the CARES relief package that authorized jobless Americans to receive $600 a week in unemployment benefits. While such stimulus was undoubtedly necessary to prevent a large drop in spending that would have had an adverse impact on the economy, the relief benefits are being viewed by some as a disincentive for recipients to return to work. The unemployment benefits going out to roughly 30 million people and are set to expire July 31. With the economy struggling to reopen due to a second wave of COVID-19 cases, an extension of unemployment benefits seems likely. Proposals by the White House and Democrat leaders both attempt to address this issue but in different ways.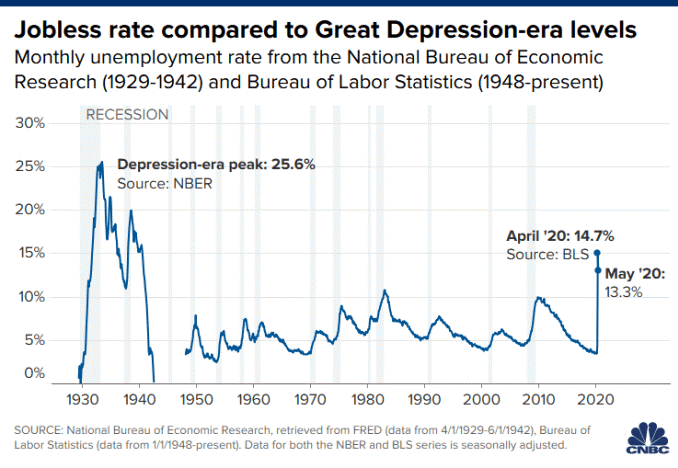 The Trump administration wants to replace the benefits with a smaller version that would include an incentive to work. The administration did not provide details regarding its proposal, but other Republicans have proposed a temporary payment that would still be given even if the person returns to work. In essence, it would act almost like a signing bonus, eliminating the current disincentive to work. Sharar Ziv of Forbes points out that $600 per week equates to well over 40 hours of work at minimum wage. The American Action Forum estimates that 63% of workers currently make more in unemployment than they would if working. From this perspective, the CARES relief package is effectively a wealth transfer package and not so much an attempt to replace lost wages.
The Democrats, on the other hand, propose extending the $600 per week to those that qualify. The $3 trillion HEROES Act, which was passed by the House, would extend the benefits up to January 31, 2021. The extension recognizes that the economy will not be back to normal by the end of July or even January of next year. Even if social restrictions are removed, and all companies reopen, jobs have been permanently lost. Democrats claim that most people on unemployment do not have the choice between working or not. They point out that under the CARES Act, benefits already go away if an employer offers a job back to a worker. Democrats believe the current spike in unemployment is temporary, and the result an external cause that is affecting the entire economy. Unemployment benefits, then, are acting not as a disincentive to work but a temporary stopgap until the situation returns to normal.
Other economists have offered compromise proposals that reduce the $600 amount or allow the benefits to be collected regardless of employment but for a limited time. These proposals recognize the unusual nature of the current economic situation but also the need to wean individuals of government support. A reduction to $400 per week, which is $10 per hour or roughly the average state's minimum wage, seems appropriate. That amount should be reduced to a level closer to pre-pandemic levels of $200-$250 once unemployment rates are reduced. Such a proposal recognizes that unemployment benefits can act both as a form of government stimulus to offset economic weakness caused by a temporary external variable and a safety net to workers needing time to make the transition to other employment.
Sources
https://www.cnbc.com/2020/06/15/trump-wants-back-to-work-bonus-instead-of-600-unemployment-benefit.html?recirc=taboolainternal, Greg Iacurici, CNBC, June 15, 2020
https://www.cnbc.com/2020/06/18/economists-want-to-swap-600-unemployment-boost-with-up-to-400-a-week.html, Greg Iacurci, CNBC, June 18, 2020
https://www.forbes.com/sites/shaharziv/2020/05/21/trump-opposes-heroes-act-extension-of-600-weekly-unemployment-benefitis-he-correct-that-it-creates-a-disincentive-to-work/#1d5c5ab17189, Shahar Ziv, Forbes, May 21, 2020
https://www.usatoday.com/story/money/personalfinance/2020/06/17/cares-act-unemployment-what-happens-when-600-weekly-benefits-ends/3194716001/, Aimee Picchi, USA Today, June 17, 2020
https://www.dol.gov/coronavirus/unemployment-insurance, U.S. Department of Labor
https://www.americanactionforum.org/research/state-unemployment-benefits-and-returning-to-work/, Isabel Soto, American Action Forum, May 13, 2020
https://www.washingtonpost.com/opinions/2020/05/21/heres-compromise-we-need-unemployment-benefits/
, Henry Olsen, Washington Post, May 21, 2020