Companies by Sector
More than 6000 listed
Communication Services
Telecommunication Services
Consumer Cyclical
Advertising & Marketing Services
Furnishings, Fixtures & Appliances
Homebuilding & Construction
Manufacturing - Apparel & Accessories
Manufacturing - Apparel & Furniture
Retail - Apparel & Specialty
Consumer Defensive
Beverages - Non-Alcoholic
Financial Services
Diversified Financial Services
Healthcare
Healthcare Providers & Services
Medical Devices & Instruments
Medical Diagnostics & Research
Medical Instruments & Equipment
Industrials
Farm & Heavy Construction Machinery
Transportation & Logistics
Utilities
Utilities - Independent Power Producers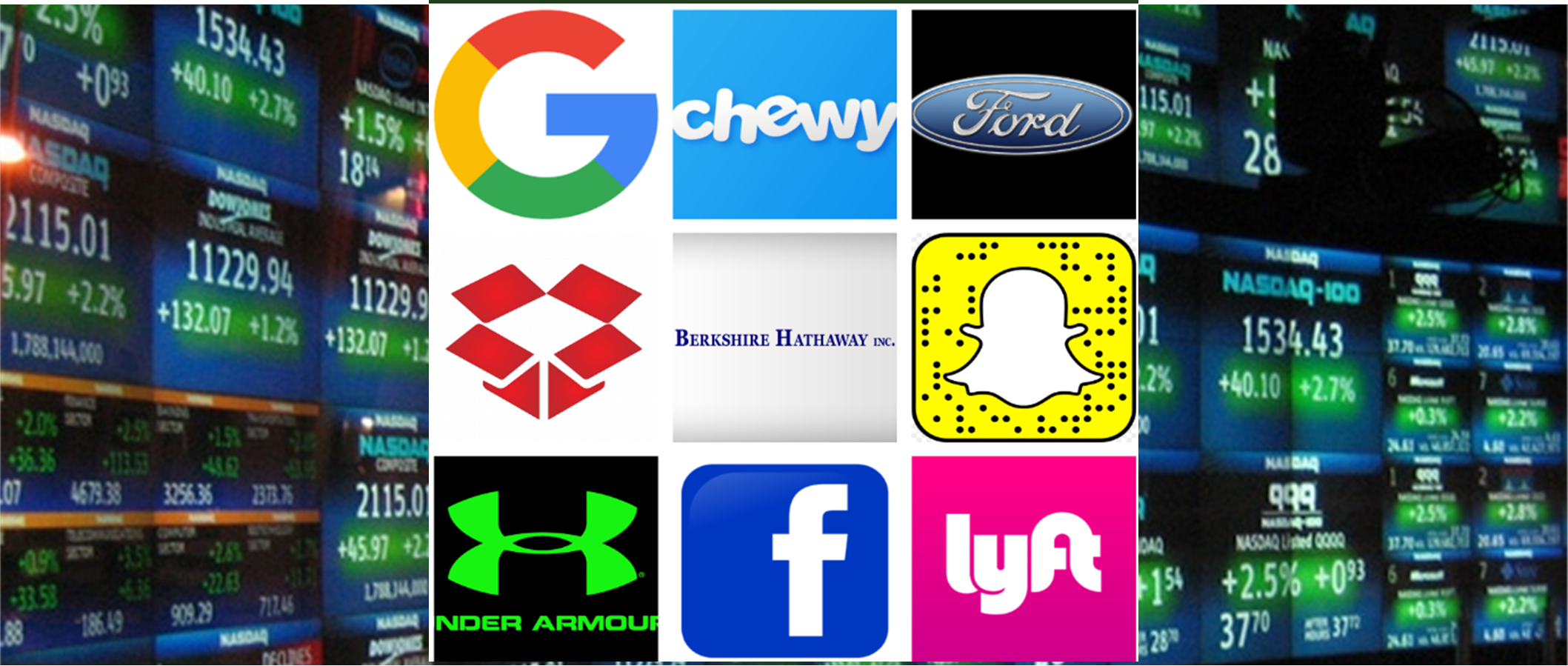 Are Dual-Class Stocks a Mistake for Investors?
(Note: companies that could be impacted by the content of this article are listed at the base of the story [desktop version]. This article uses third-party references to provide a bullish, bearish, and balanced point of view; sources are listed after the Balanced section.)
Dual-class structured (DCS) stocks are securities with differing voting or dividend rights. They are gaining in popularity as a way for founders to monetize a portion of a company's value without giving up full voting power. Several large, well-known companies such as Ford, Google, Facebook, and Berkshire Hathaway have DCS structures. The concept was even taken to an extreme by Snap in their IPO when they issued a share class with no voting rights. The New York Stock Exchange banned DCS stocks in 1926 but reinstated the practice during the 1950s in the wake of competition from other exchanges. Recently, the structure is gaining favor in smaller, emerging growth companies. Proponents of DCS stocks argue that the structure allows founders to bring companies public without fear of losing complete control of the company. Opponents of the DCS stocks argue against the structure for the very same reason – the structure does not give individual investors equal opportunity to influence a firm's performance.
More international exchanges are accepting dual class stocks. The New York Stock Exchange reversed its ban of DCS stocks in the fifties only when it was concerned that Ford might go public on a different exchange that would allow the structure. The Hong Kong and Singapore exchanges have become a common landing ground for companies seeking to trade dual-class stocks. DCS stocks will exist with or without the major exchanges. Listing on the major exchanges allows investors the chance to purchase shares in companies under stricter financial reporting requirements.

Dual-class structures allow investors to purchase shares of companies that might otherwise not go public. Many of the companies using a dual-class structure might not have gone public if it meant giving up founder control. David Berger, a litigation partner with Wilson Sonsini Goodrich & Rosati, notes that the number of publicly traded companies has declined in half since 1995. The implication is that more companies are choosing to remain private and have turned to venture capitalists for funding instead of the open market.
Founder control promotes longer-term thinking. Charles Elson, Director of the Center for Corporate Governance at the University of Delaware points out that the investors tend to have a short-term focus as they move in and out of stocks. There are countless examples of large investors that push management to sell the company, break the company apart, or enact sharp cost reductions in order to provide a boost to the company's stock price. While that may be justified in some cases, many times the steps taken result in a decrease in future growth. Having a dual-class structure in which the founder or management maintain a disproportional voting control allows management to take a longer-term view of the company.
Many stock indexes do not include dual class stocks. The S&P 500 and the FTSE Russell are examples of indexes that exclude DCS stocks or place voting right hurdles on included stocks. The exclusion follows a petition by institutional investors and their advocates in response to the growing movement towards DCS stocks. By offering DCS shares, companies are limiting themselves from a large and growing class of passive investors.

Lack of management control. Shareholders are owners of a company. And, as owner, a primary responsibility is to elect a board of directors who hire and fire management. If a company is performing poorly, shareholders can push to put new management in place by voting out (or threatening to vote out) directors.
Diminished valuation and capital raising capacity. A study by S.M. Bainbridge in 2007 showed that stocks with less voting and dividend rights trade at a discount to other stocks. As such, a company issuing DCS stock is accepting less capital for issuing the shares than it could by issuing normal shares. As such, the structure is best suited for companies without major capital needs or companies in which the owner of the regular shares (usually the founder) has deep enough pockets to fund future growth.
DCS stocks have been around since 1898 but have been growing in popularity with the wave of technology company IPOs in recent decades. While the concept of one vote for one share seems simple, an argument can be made that DCS stocks offer investors additional options. After all, if an investor does not like DCS shares, they can simply avoid investing in said shares. Perhaps a fair compromise would be to advocate for increased disclosure to raise investor awareness as to the limitations of DCS shares. After all, it is unlikely that many individual investors are aware that the Facebook stock they own in their retirement account carries limited voting rights. Some have proposed adding sunset provision to DCS stocks. Under such a structure, shares with limited voting rights would eventually obtain full voting rights after a five or ten-year period. That way, founders maintain control of the company over a designated period, but the control eventually lessons.
Sources
https://www.washingtonpost.com/business/dual-class-shares/2019/01/14/a6158f3a-186d-11e9-b8e6-567190c2fd08_story.html, Benjamin Robertson and Andrea Tan, Bloomberg, January 14, 2019
http://www.directorsandboards.com/news/pros-cons-dual-class-stock-structure-two-corporate-governance-experts-battle-it-out , Eve Tahmincioglu, Directors&Boards, August 30, 2018
https://www.cfainstitute.org/-/media/documents/survey/apac-dual-class-shares-survey-report.ashx, CFA Institute, August 2018
https://corpgov.law.harvard.edu/2018/08/22/dual-class-index-exclusion/, Andrew Winden and Andrew Baker, Harvard Law Forum, August 22, 2018