Companies by Sector
More than 6000 listed
Communication Services
Telecommunication Services
Consumer Cyclical
Advertising & Marketing Services
Furnishings, Fixtures & Appliances
Homebuilding & Construction
Manufacturing - Apparel & Accessories
Manufacturing - Apparel & Furniture
Retail - Apparel & Specialty
Consumer Defensive
Beverages - Non-Alcoholic
Financial Services
Diversified Financial Services
Healthcare
Healthcare Providers & Services
Medical Devices & Instruments
Medical Diagnostics & Research
Medical Instruments & Equipment
Industrials
Farm & Heavy Construction Machinery
Transportation & Logistics
Utilities
Utilities - Independent Power Producers
CO2 Emissions by Country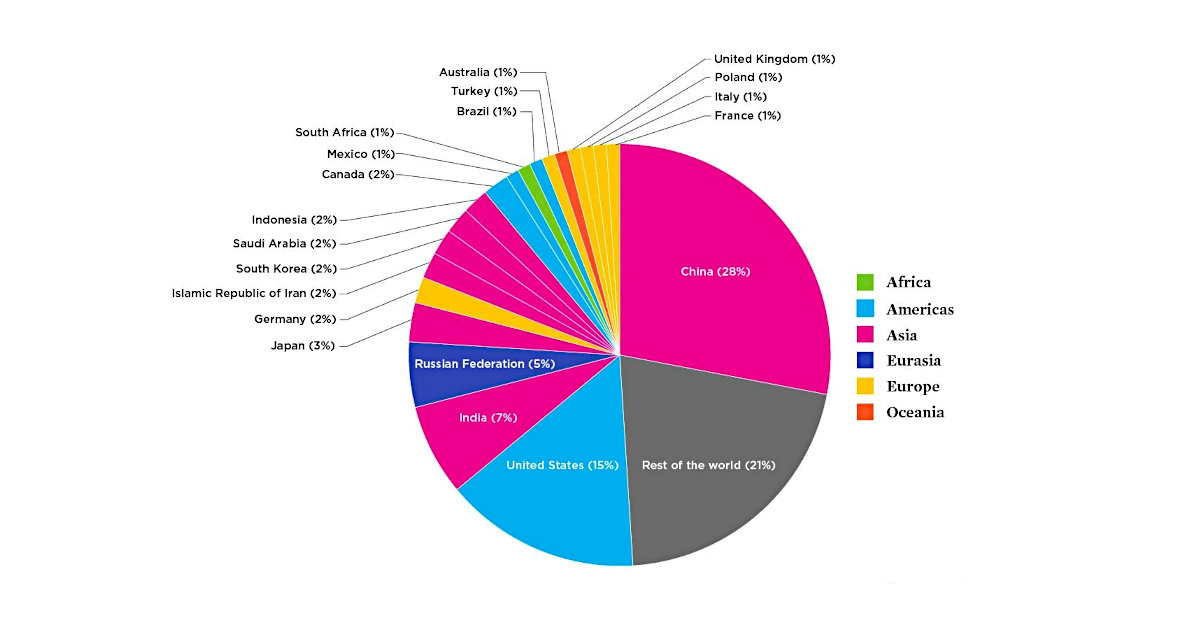 Each Country's Share of Emissions (GT=Gigaton)
The countries across the globe have varying populations and are at different stages of development which influences their CO2 output along with emitting other greenhouse gases into the atmosphere. The International Energy Agency has compiled the data in the pie chart above and table below.
The 21 Countries that Emitted the Most Carbon Dioxide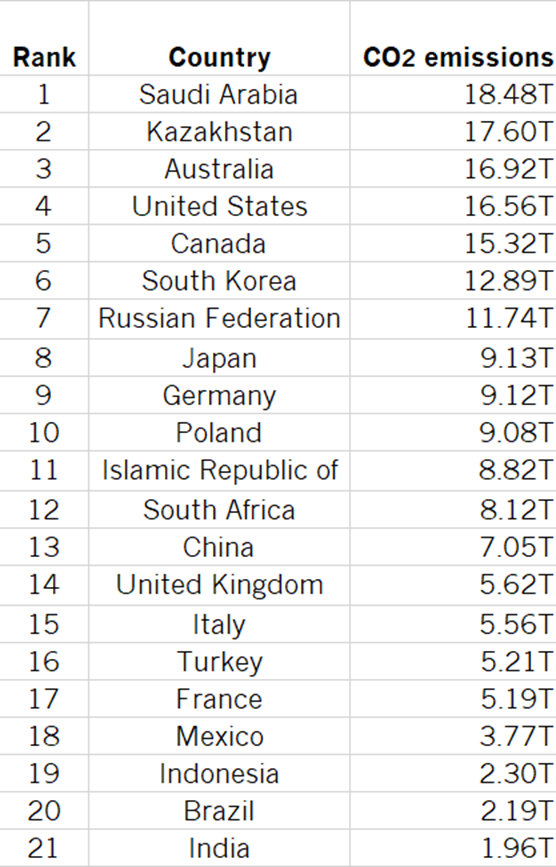 Measured in gigatons, the top CO2 producing countries are among the most populous and industrial (above). Looking at how much CO2 is released per capita and the list provides a very different perspective. India moves down from #3 to #21, and Kazakstan which was #21 moves up to #2.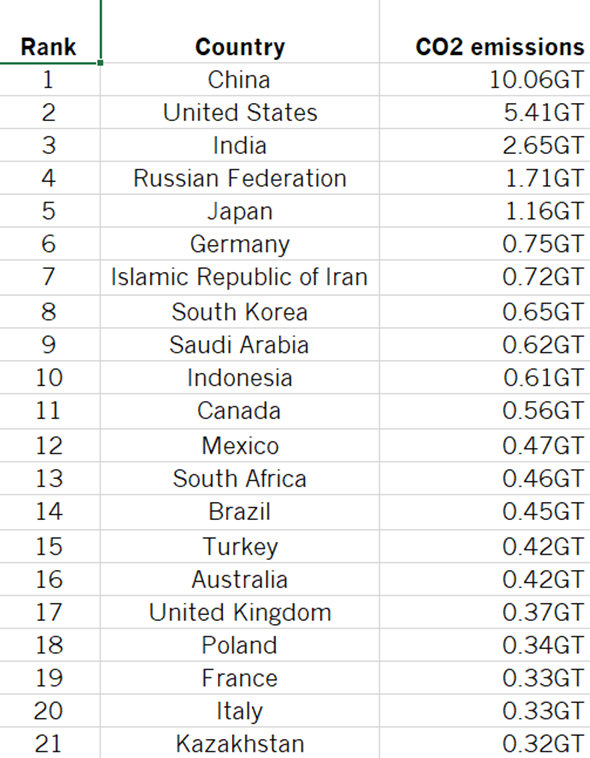 The story that emerges from this data is that, in general, developed countries and major emerging economy nations contribute the most in total carbon dioxide emissions. While some developing nations lead in the average emitted carbon dioxide per resident.
Sources:
http://energyatlas.iea.org/#!/tellmap/1378539487
https://www.ucsusa.org/resources/each-countrys-share-co2-emissions

Stay up to date. Follow us: