Companies by Sector
More than 6000 listed
Communication Services
Telecommunication Services
Consumer Cyclical
Advertising & Marketing Services
Furnishings, Fixtures & Appliances
Homebuilding & Construction
Manufacturing - Apparel & Accessories
Manufacturing - Apparel & Furniture
Retail - Apparel & Specialty
Consumer Defensive
Beverages - Non-Alcoholic
Financial Services
Diversified Financial Services
Healthcare
Healthcare Providers & Services
Medical Devices & Instruments
Medical Diagnostics & Research
Medical Instruments & Equipment
Industrials
Farm & Heavy Construction Machinery
Transportation & Logistics
Utilities
Utilities - Independent Power Producers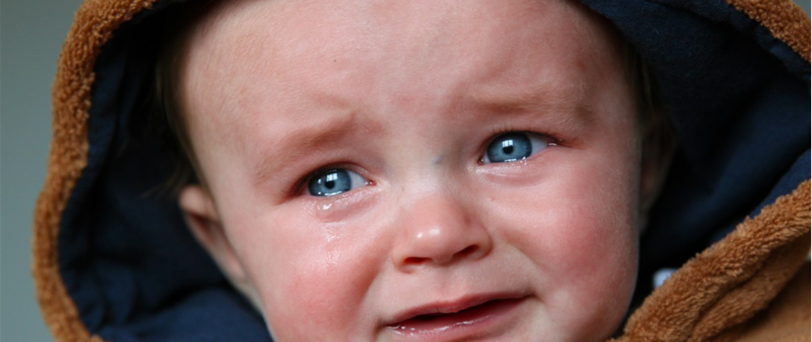 Can KLK7 be used to treat skin inflammation?
(Note: companies that could be impacted by the content of this article are listed at the base of the story [desktop version]. This article uses third-party references to provide a bullish, bearish, and balanced point of view; sources are listed after the Balanced section.)
Source: L. Furio and A. Hovnanian: Loss of kallikrein inhibition in Netherton syndrome, Biol. Chem. 2014; 395(9): 945–958
Multiple publications show the importance of controlling KLK7, a serine protease, in healthy skin tissues. Notably, there are multiple products targeting KLK7 for the treatment of dermatological disorders.
Scientific rationale behind using KLK7 as a therapeutic target in dermatological disease. KLK7 carries critical roles in skin homeostasis. The balance between the production of corneocytes (terminally differentiated keratinocytes) and skin shedding is maintained by the expression of endogenous protein inhibitors of KLK7 counteracting its proteolytic activity. If this process is misbalanced, it results in impaired skin function and ultimately in dermatological diseases such as atopic dermatitis, Netherton syndrome or psoriasis. Data shows that KLK7 is abnormally overexpressed in atopic dermatitis and ablation of both KLK5 and KLK7 fully rescues the lethality of NS in mice studies. Preclinical data shows that KLK7 may be a compelling therapeutic target for skin inflammation disorders including atopic dermatitis, Netherton syndrome, and psoriasis.
Large skin inflammation market for KLK7 inhibitors. Among these three indications, the psoriasis market represents the largest market. The annual worldwide sales reached $16.2 billion for psoriasis and $6.4 billion for atomic dermatitis in 2017, while no sales information is available for Netherton syndrome. Based on GlobalData's assumptions, atopic dermatitis and psoriasis markets are expected to grow to $18.3 billion and $24.2 billion in 2027, respectively.
KLK inhibitors could represent an important add-on therapy for atopic dermatitis and psoriasis, and the first approved treatment for Netherton syndrome. Atopic dermatitis is a common (more common in children and infants), a chronic inflammatory skin disease characterized by itchy skin lesions, dry cracked or scaly skin, and rashes. It is one of the most common skin diseases, with worldwide lifetime prevalence cases ranging from 15 –20% in children, and 1-3% in adults. The treatment paradigm includes multiple topical options (calcineurin inhibitors and corticosteroids), systemic immunomodulators and anti-IL4 receptors (Dupixent). Dupixent (annual list price $37,000) represents the best treatment methodology for the patients with about 30-40% efficacy and $747 million in sales in AD in 2018 in the United States. There are interleukin inhibitors (Lebrikizumab, Nemolizumab, Tralokinumab) and JAK inhibitors (Baricitinib, Delgocitinib, PF-04965842, Ruxolitinib, Upadacitinib) in late stage development pipeline of AD competing to demonstrate superiority to Dupixent which is regarded as the new gold standard of treatment for atopic dermatitis patients.
Psoriasis is an immune-mediated disease that causes raised, red, scaly patches commonly affecting the outside of the elbows, knees or scalp. The exact causes of psoriasis are unknown. However, it is believed that environmental factors, skin barrier disruptions, and immune dysfunctions are key components that may induce the development of the disease. Psoriasis patients are generally administered corticosteroids, tazarotene, keratinolytics, vitamin D analogues, anthracyclines, and betamethasone dipropionate. Commonly the first line of treatment is methotrexate or cyclosporine or anti-TNFs such as Humira, Enbrel, and Remicade. Over the last few years, psoriasis pipeline has drastically changed with increasing focus on new biological therapies in the IL-23 and IL-17 classes. In April 2019, the U.S. Food and Drug Administration (FDA) approved SKYRIZ (risankizumab), an interleukin-23 (IL-23) inhibitor, for the treatment of moderate to severe psoriasis. With the new discoveries and approvals, the psoriasis market is expected to be dominated by biologics. At present, Celgene's Otezla is the only non-biologic drug that is available in the US and is orally administered, which fills a niche in the market. Experts emphasize the opportunities that remain for novel oral and topical therapies for this market.
Netherton Syndrome (NS) is a genetic disease caused by a mutation in SPINK5 (Serine Protease Inhibitor of Kazal Type 5) gene, which encodes protein LEKTI (lympho-epithelial kazal type related inhibitor type 5). LEKTI is a serine protease inhibitor expressed in skin, inhibits Kallikrein 5 and 7, or KLK5/7. Netherton Syndrome has an estimated prevalence of between one out of 50,000-200,000 representing a potential population of 1,600-6,500 patients in the United States. Currently, there are no approved treatments and off-label use of standard-of-care treatments demonstrate limited benefit for NS patients.
Despite the relative success of existing therapies, there is still a need for more efficacious treatment for atopic dermatitis and psoriasis. KLK inhibitors could potentially become an add-on treatment for the disease. In the case of Netherton syndrome, KLK inhibitors may be the first approved treatment that could lead to an accelerated path forward for approval. Upon proof-of-concept in Netherton syndrome, AD and psoriasis represent large market potential for these inhibitors.
Multiple early stage assets evaluating KLKs in skin inflammation diseases. BridgeBio (BBIO) has an asset BBP-561, a series of topical KLK5/7 inhibitors, at the preclinical stage for the treatment of Netherton Syndrome. BridgeBio obtained this product from Molecular Skin Therapeutics via investment of $1.5 million in 2017 and $1.2 million in 2018. LifeMax Healthcare International (Private) is another company developing LM-030, a topical kallikrein inhibitor that was licensed from Novartis. The terms of the deal were not disclosed. LifeMax received rare pediatric disease designation from FDA for LM-030 in July 2019. The company is ready to enter into pivotal clinical trials for the treatment of Netherton Syndrome. Upon approval, LifeMax can be eligible to receive a rare pediatric disease priority review voucher (PRV), which can be redeemed to obtain priority review for any subsequent new drug application (NDA) or biological license application (BLA) and can be sold or transferred. The secondary market price of PRVs had fluctuated between $67.5 million to $350 million throughout the years.

Early clinical data. Drug development is an inherently risky business. Despite preclinical evidence, human data from direct inhibition of KLK7 is not yet available. We are yet to discover whether the preclinical data will translate into clinical benefit in patients with skin diseases. In addition, except Netherton Syndrome, both atomic dermatitis and psoriasis markets are extremely competitive markets. Providing superior clinical benefit may be more challenging in rapidly evolving, crowded disease landscapes.
Complex pathway. Due to the high level of interaction and crosstalk within the cellular signal transduction networks, targeting a particular protein can activate alternative pathways, effect downstream pathway proteins and can cause toxicity via off-target effects. The complex nature of cellular pathways and their interactions with multiple downstream enzymes represents a significant challenge for drug developers.
Dual inhibition of KLK5/7 may be necessary. In the preclinical setting, the ablation of KLK5 or KLK7 alone is not sufficient to rescue the lethal effect of LEKTI-deficiency, however, combined knockout of KLK5 and KLK7 was sufficient to reverse the Netherton Syndrome phenotype and allowed the mice to reach adulthood. Based on these findings, KLK7 alone may not be sufficient for an effective treatment for NS patients.
Serine proteases regulating inflammation are versatile enzymes, often involved in proinflammatory cytokine production and activation of immune cells. The dysregulation of serine proteases during inflammation can have devastating consequences, promoting various diseases including skin and lung inflammation, neuroinflammation, and inflammatory arthritis. Multiple publications show the importance of controlling KLK7, a serine protease, in healthy skin tissues. Notably, products targeting KLK7 are in development for the treatment of dermatological disorders (atopic dermatitis, NS, and psoriasis) by various companies. Both atopic dermatitis and psoriasis represent large (over $6 billion and $16 billion sales in 2017) markets; however, they are rapidly evolving, highly crowded and competitive landscapes. NS appears to be the rational indication for proof-of-concept of using KLK7 as a therapeutic target in skin inflammation disorders.
Reference
CJ. Farady Handbook of Proteolytic Enzymes (Third Edition), Kallikrein-related Peptidase 7, 2013
Oncotarget. 2018 Feb 27; 9(16): 12894–12906.
Yousef GM et. al. Adv Clin Chem. 2005; 39():11-79.
Meyer-Hoffert et al. Journal of Investigative Dermatology Symposium Proceedings (2011), Volume 15
Furio et al., PLoS Genet 11, 2015
Kasparek P. et al., PLoS Genet, 2017
Company
Ticker
Price
Previous
Mkt Cap
Volume
52wk Range
Krystal Biotech Inc.
KRYS (Nasdaq)
$62.11
$1.22B
0
$33.09 - $66.85
KalVista Pharmaceuticals Inc.
KALV (Nasdaq)
$16.97
$304.48M
0
$5.61 - $20.22
Can-Fite Biopharma Ltd Sponsored ADR (Israel)
CANF (AMERA)
$1.85
$28.52M
0
$1.09 - $4.00
Advanced Market Data
()
Detailed Quote
Charts
Statistics
Financials
Historical Quotes
Insider Activity
Key Ratios