Companies by Sector
More than 6000 listed
Communication Services
Telecommunication Services
Consumer Cyclical
Advertising & Marketing Services
Furnishings, Fixtures & Appliances
Homebuilding & Construction
Manufacturing - Apparel & Accessories
Manufacturing - Apparel & Furniture
Retail - Apparel & Specialty
Consumer Defensive
Beverages - Non-Alcoholic
Financial Services
Diversified Financial Services
Healthcare
Healthcare Providers & Services
Medical Devices & Instruments
Medical Diagnostics & Research
Medical Instruments & Equipment
Industrials
Farm & Heavy Construction Machinery
Transportation & Logistics
Utilities
Utilities - Independent Power Producers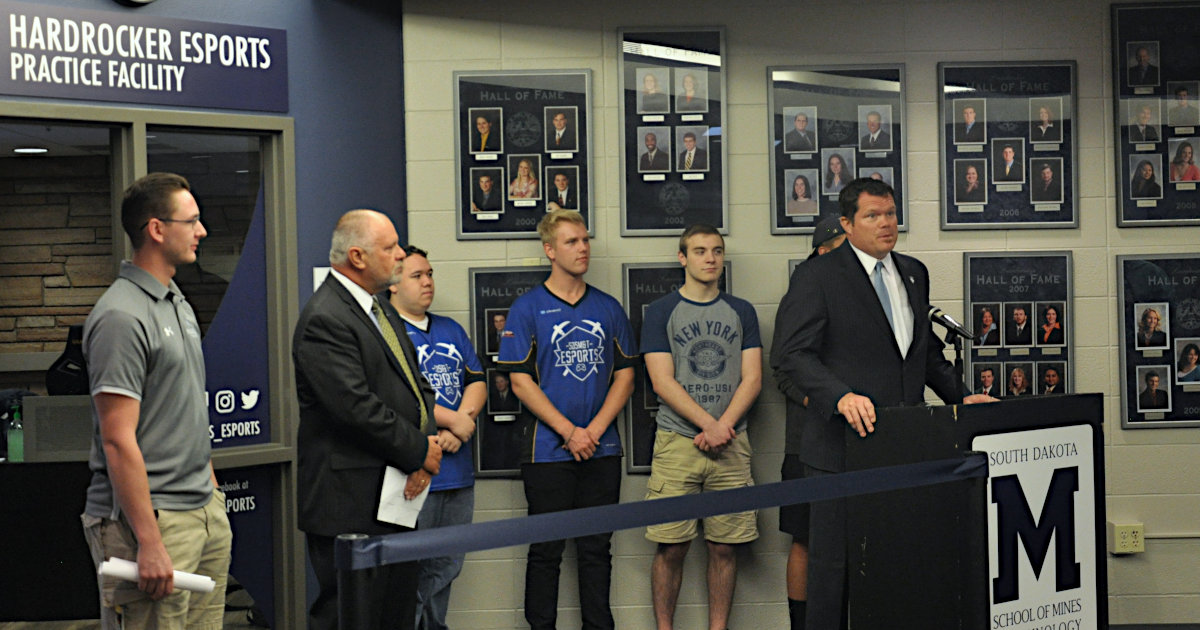 College Sports Scholarships for Esports are on the Rise
Esports, or electronic sports, is among the fastest-growing sport in the world. For this reason, college scholarships, up to full free-ride tuition programs for esports at schools have increased dramatically. The current environment is a perfect storm for collegiate esports growth - college applications are down, tuition is up, and alternatives to traditional higher-education are growing. The focus on esports as a lure for students and recognition of individual colleges and universities is spreading almost as fast as esports itself.
Universities and Colleges, as with all institutions, compete against similar establishments for customers (students). Prior to this year's pandemic challenges, Forbes wrote about declining admission in a December 2019 article, "About 159,000 fewer men (-2.0%) and nearly 84,000 fewer women (-.8%) enrolled in 2019 compared to 2018." Some of the reasons provided in the article are fewer high school graduates, high profile scandals, increased anxiety about costs and student debt, analysis of the value of college, growing concerns about admissions fairness, and political bias on college campuses'. One way at least 151 colleges have been addressing these challenges, and the added challenge of physical distancing adhered to by many institutions is by including, promoting, and solidly backing an electronic sports program. The result, scholarships are becoming common for top esports athletes.
The National Association of Collegiate Esports (NACE) is an officiating governing body for varsity esports. They work closely with Next College Student Athlete (NCSA) and the 151 member colleges to bring schools and athletes together. They also can provide coaching and the information gamers need to navigate the recruiting process and potentially obtain partial or full scholarships. As with any other college experience, fit is important for the student and as with any sports college recruitment, filling specific needs is important. The need is often dictated by the applicant's strength in specific games.
The Games that Qualify Athletes
Esports scholarships are awarded to gamers who excel in a wide range of popular titles. If the school already has a gamer that is particularly strong in a handful of these games but weaker in others, they may seek to recruit an athlete with strong skills in those games where they lack strength. In terms of traditional sports, think of it as though a college football recruiter whose school has a star quarterback yet is in need of a kicker. The recruiter may come across a great quarterback but overlooks him in search of filling their team gap, which is a skilled kicker.
These are the games that recruiters look to see strength in:
Collectible card game: Hearthstone
Real-time strategy: StarCraft II
Sports games: Rocket League, FIFA, Madden
Fighting games: Street Fighter, Mortal Kombat
Multiplayer online battle arena (MOBA): League of Legends (LoL), Defense of the Ancients (DOTA) 2, Heroes of the Storm, Smite
First-person shooter: Overwatch, Fortnite, Counter-Strike: Global Offensive (CS:GO), PlayerUnknown's Battlegrounds (PUBG), Paladins
Show Me the Money
Each school offering scholarships to esports athletes have different policies and criteria—the majority range from $500 to $8,000 per year. Several schools are beginning to offer full-tuition and even full-ride scholarships. Harrisburg University—which won ESPN's first Collegiate Esports Championship in May 2019—was the first to provide full-ride scholarships to its entire 16 team esports roster.
As colleges try to find ways to bring the best and brightest to their institutions, the skills needed by student applicants are changing. There is money to be found in scholarships and programs of all types. Students should also bear in mind that a few short years after they apply for college, they are likely to be applying for a career. Strengthening that future application with skills and accomplishments while in school makes landing the perfect job that much easier.
Do You Know a Student Who Could Use $7,500 for College?
Tell them about the College Challenge!

Informational meeting for the College Challenge research contest:
December 3, 2020, 02:30 PM Eastern Time (US and Canada)

College Challenge Information Meeting with Mike Kupinski, Director of Research Noble Capital Markets

Join Webinar
http:s://attendee.gotowebinar.com/register/90109245340248312848



Suggested Reading:
College Students are Invited to Show Off Their Company Research Skills
Heightened M&A Activity In The Gambling Space Validates ESports' Strategy (Research)
Sources:
College Enrollment Declines Again. It's Down More Than Two Million Students In This Decade.
Current Term Enrollment Estimates 2019
https://www.varsityesportsfoundation.org/
Photo: South Dakota School of Mines and Technology esports facility ribbon-cutting ceremony.
Company
Ticker
Price
Previous
Mkt Cap
Volume
52wk Range
Advanced Market Data
()
Detailed Quote
Charts
Statistics
Financials
Historical Quotes
Insider Activity
Key Ratios