Companies by Sector
More than 6000 listed
Communication Services
Telecommunication Services
Consumer Cyclical
Advertising & Marketing Services
Furnishings, Fixtures & Appliances
Homebuilding & Construction
Manufacturing - Apparel & Accessories
Manufacturing - Apparel & Furniture
Retail - Apparel & Specialty
Consumer Defensive
Beverages - Non-Alcoholic
Financial Services
Diversified Financial Services
Healthcare
Healthcare Providers & Services
Medical Devices & Instruments
Medical Diagnostics & Research
Medical Instruments & Equipment
Industrials
Farm & Heavy Construction Machinery
Transportation & Logistics
Utilities
Utilities - Independent Power Producers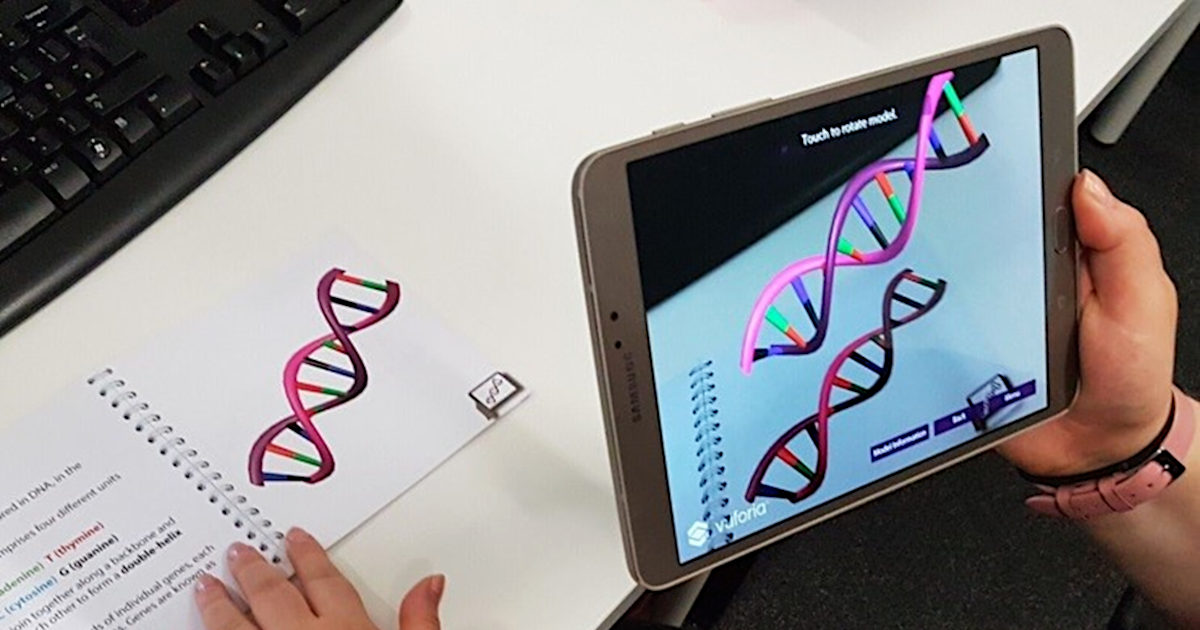 Genetics Now Touch on All Areas of Life Sciences
The institutions and companies involved in genetics now lend support to most other areas of life sciences. The contributions include the discovery of genetic markers of disease and gene therapy. The market for genetic testing continues to grow in leaps and bounds, and has gained momentum as the field benefits from the compounding effect of past advances in understanding and technology. In addition, there's been an increase in the study of chronic diseases for as-yet unmet therapeutic needs, including the development of testing kits to better assess patients' needs.
The genetics market, which is expanding with new gene therapies, has been a related area of innovation and growth. It's estimated that this market's worth US$3.8 billion, and it is expected to reach US$13 billion by 2024. That's a compound annual growth rate of 27.8 percent. The growing segment of healthcare or life sciences focuses on using genes to detect, prevent, and treat conditions to improve patient experience. More recent innovations include the potential for healthcare professionals to use genes at the cellular level instead of using surgery or medicines. The advanced method replaces "diseased" genes to potentially cure the ailment or disease.
Pharmaceutical and biotech companies involved in genetics include companies of every size and seemingly in every part of life sciences. Companies with the most potential for impact for investors exist among smaller and more nimble companies in this space. Below are publicly traded genetics stocks listed on the Nasdaq or AMEX exchange. They are small companies able to make a big impact with products related to gene therapy, cell therapy, genetic testing, and therapies for genetic diseases.
Genprex (NASDAQ:GNPX)
Genprex is a clinical-stage gene therapy company developing new therapies for patients with cancer and diabetes. Its therapies are based on the company's proprietary ONCOPREX nanoparticle delivery system, which delivers cancer-fighting genes to tumor cells.
Market cap: US$168.68 million; current share price: US$3.90
In January, the company's lead product candidate, the REQORSA immunogene therapy, was granted fast-track designation by the US Food and Drug Administration (FDA) for use in combination with AstraZeneca's (NYSE:AZN) Tagrisso for the treatment of non-small cell lung cancer. The active ingredient in REQORSA is the tumor suppressor gene TUSC2.
Co-Diagnositics (NASDAQ:CODX)
Co-Diagnostics describes itself as a low-cost provider of molecular diagnostic services. The company's technology is used in tests that are designed using the detection and/or analysis of nucleic acid molecules (DNA or RNA). Its molecular diagnostic tools detect infectious diseases, allow for liquid biopsy for cancer screening and have agricultural applications.
Market cap: US$257.99.81 million; current share price: US$9.00
In mid-December, Co-Diagnostics reported that it sold over 10 million COVID-19 test kits to its domestic and international network of laboratories, hospitals and distributors.
Lineage Cell Therapeutics (AMEX:LCTX)
As a clinical-stage biotech company, Lineage develops new cell therapies for unmet medical needs. Their programs are based on a proprietary cell-based therapy platform and in-house development and manufacturing capabilities. Lineage develops and manufactures specialized, terminally differentiated human cells to either replace or support cells that are dysfunctional or absent due to degenerative disease or traumatic injury or administered as a means of helping the body mount an effective immune response to cancer.
Market cap: US$ 448.65 million; current share price: US$2.52
Lineage's clinical programs are in markets with billion-dollar opportunities and include three allogeneic ("off-the-shelf") product candidates.
Capricor Therapeutics (NASDAQ:CAPR)
Capricor Therapeutics is a clinical-stage biotechnology company working to develop and commercialize cell and exosome-based therapeutics for the treatment and prevention of diseases.
Market cap: US$91.53; current share price: US$4.02
In May 2020, Capricor announced positive top-line final results from a HOPE-2 study in patients with Duchenne muscular dystrophy who were treated with the company's lead candidate, CAP-1002, an allogeneic cell therapy. In August, the FDA accepted Capricor's investigational new drug (IND) application for a Phase 2 clinical trial of CAP-1002 in patients with COVID-19.
OncoSec Medical (NASDAQ:ONCS)
OncoSec Medical is a late-stage biotechnology company focused on developing cytokine-based intratumoral immunotherapies to stimulate the body's immune system to target and attack cancer.
Market cap: US$54.83 million; current share price: US$4.78
In October 2020, OncoSec announced FDA clearance of an IND application to begin a Phase 1 clinical trial of its CORVax12 coronavirus vaccine candidate. CORVax combines OncoSec's TAVO with a DNA-encodable stabilized trimeric SARS-CoV-2 spike glycoprotein developed by researchers at the National Institute of Health's National Institute of Allergy and Infectious Diseases.
Suggested Reading:
https://www.marketsandmarkets.com/Market-Reports/gene-therapy-market-122857962.html?gclid=CjwKCAiA_eb-BRB2EiwAGBnXXuuMTUruQFdj5KL8TAfbMXS4xxjO1aSr-oYOTXmH-c77bqkZNsAO8RoC1O8QAvD_BwE
https://www.irdirect.net/prviewer/release_only/id/4433141
Stay up to date. Follow us:
Company
Ticker
Price
Previous
Mkt Cap
Volume
52wk Range
Lineage Cell Therapeutics, Inc.
LCTX (AMERA)
$2.51
$376.45M
0
$0.70 - $3.14
Fundamental Analysis
Genprex Inc.
GNPX (Nasdaq)
$3.81
$165.10M
0
$2.00 - $7.72
Fundamental Analysis
OncoSec Medical Incorporated
ONCS (Nasdaq)
$4.64
$172.36M
0
$1.51 - $8.16
Co-Diagnostics Inc.
CODX (Nasdaq)
$8.80
$252.26M
0
$7.87 - $30.99
Capricor Therapeutics Inc.
CAPR (Nasdaq)
$3.93
$89.60M
0
$1.72 - $12.32
Advanced Market Data
()
Detailed Quote
Charts
Statistics
Financials
Historical Quotes
Insider Activity
Key Ratios