Companies by Sector
More than 6000 listed
Communication Services
Telecommunication Services
Consumer Cyclical
Advertising & Marketing Services
Furnishings, Fixtures & Appliances
Homebuilding & Construction
Manufacturing - Apparel & Accessories
Manufacturing - Apparel & Furniture
Retail - Apparel & Specialty
Consumer Defensive
Beverages - Non-Alcoholic
Financial Services
Diversified Financial Services
Healthcare
Healthcare Providers & Services
Medical Devices & Instruments
Medical Diagnostics & Research
Medical Instruments & Equipment
Industrials
Farm & Heavy Construction Machinery
Transportation & Logistics
Utilities
Utilities - Independent Power Producers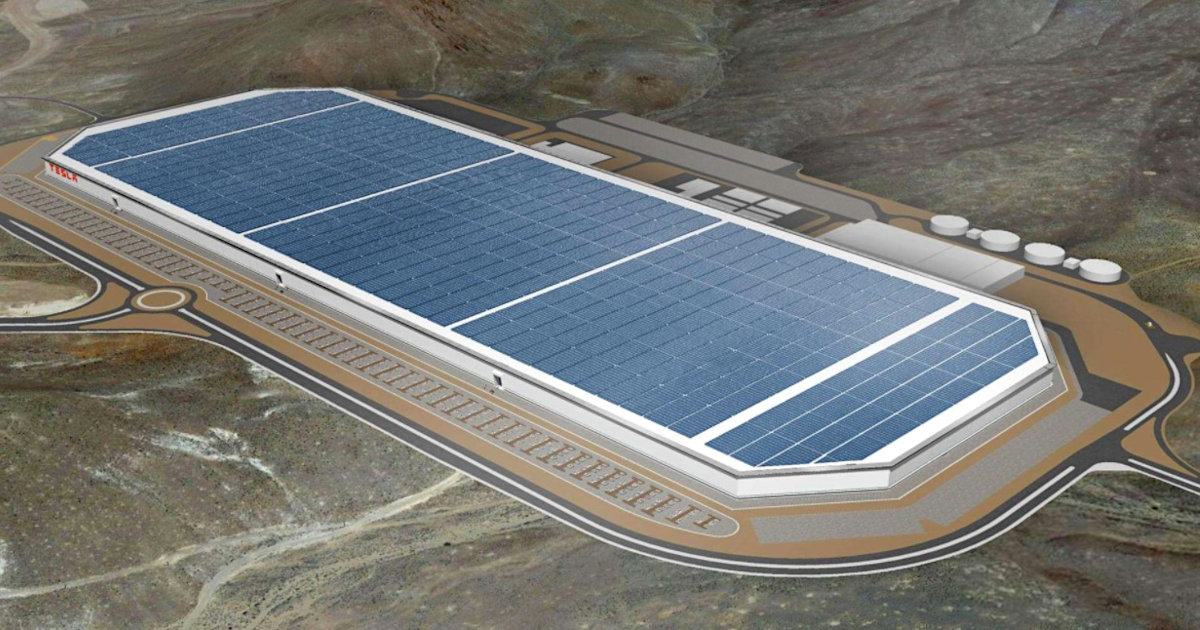 The Business of Recycling Lithium-ion Batteries is a Vital Piece to Meeting Future Needs
Recycling lithium-ion (Li-ion) batteries is becoming more widespread. The growth in the practice helps battery manufacturers meet their increasing demand. It also serves to reduce the environmental impact of chemicals leaking into local waterways when mining new lithium.
In a 2020 Lithium-Ion Battery Recycling Market Update, Yole Developpement (Yole) declared the Li-ion recycling market to be growing at a rapid pace, attracting more players. Recent news tends to bolster this claim. With Tesla automobiles growing in popularity (and production numbers) and a number of mainstream automobile manufacturers recently announcing plans to convert all or most of their consumer automobile lineups to electric by 2025, the need for effective Li-ion recycling is projected to grow exponentially in the near future. Yole expects up to 9 million tons of Lithium-Ion batteries to reach their end-of-life by 2040, an increase of over 9000% compared to the 93,800 tons ready for recycling at the end of 2019.
On February 17, 2021, Comstock Mining (NYSE: LODE) secured a majority interest in a lithium-ion battery recycling company. The cash and restricted common stock transaction will grant Comstock up to a 64% ownership stake in LiNiCo, a lithium-ion battery recycling company that recently acquired a state-of-the-art battery metal recycling facility from Aqua Metals (NASDAQ: AQMS).
"Continued advances in energy storage are inevitable, but no resource is infinite, and most of that lithium will need to be recovered and reused at some point," said Corrado De Gasperis, Comstock's Executive Chairman and CEO. "We see spent lithium-ion batteries as a potent industrial mineral, and – as with any resource, we need the right team, technology, and infrastructure to extract and process it. This transaction assembles all three into an ecosystem of aligned partners, operating systemically on a common goal."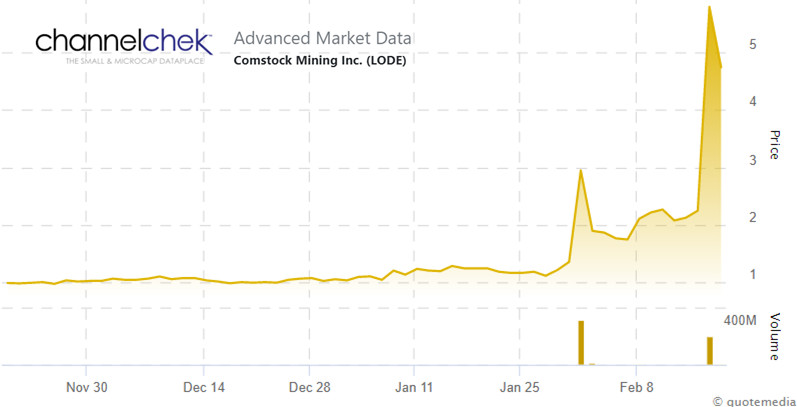 Aqua Metals has committed a $2MM investment for a 10% ownership stake in LiNiCo. The move is part of a broad strategy, bringing together four innovative companies with the plan to form "an eco-network that intends to advance best-in-class technologies to recycle lithium-ion batteries at volume, both economically and sustainably," according to a recent Aqua Metals press release.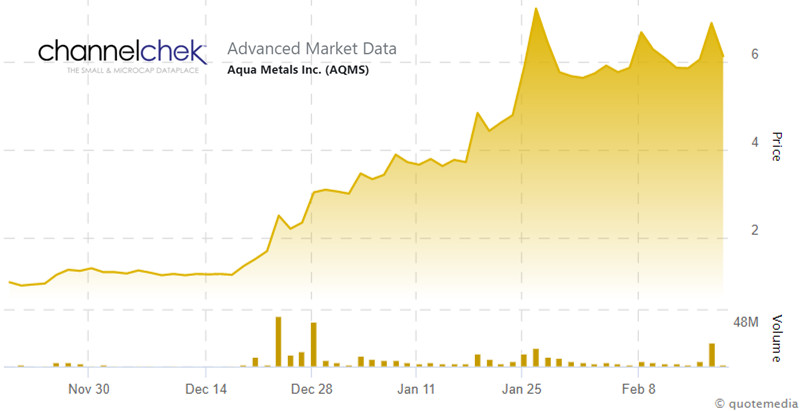 This news just after North America's largest lithium-ion battery resource recycling company, Li-Cycle, announced that they had entered into a definitive business combination agreement with Peridot Acquisition Corp. (NYSE: PDAC). The combined company will be renamed Li-Cycle Holdings Corp. and will list on the New York Stock Exchange under the ticker symbol LICY. The $615MM transaction is expected to enable Li-Cycle to fully fund its planned global expansion.
Just this week, we've seen some big moves by small and microcap players in the space. If forecasts for production and recycling needs serve as an indication, this week's moves are the beginning for these companies and investors.
Other players, public and privately held, that are involved in lithium-ion battery recycling include: ACCUREC Recycling GmbH, American Manganese Inc., Li-Cycle Corp, Neometals Ltd., Batrec Industrie AG, RECUPYL S.A.S., Retriev Technologies, Umicore Group, Hunan Brunp Recycling Technology Co. Ltd., Ganfeng Lithium Co.Ltd., American Zinc Recycling (Inmetco), ANHUA TAISEN RECYCLING TECHNOLOGY CO. LTD., AkkuSer Oy, Chemetall GmbH, Dowa Eco-System Co. Ltd., Fortum Corporation, Foshan Nanhai Brunp Nickel & Cobalt Technology Co. Ltd., G&P Batteries, GEM Co. Ltd., Glencore plc, JX Nippon Mining & Metals Corp., Lithion Recycling, Lithium Australia NL, Quzhou Huayou Cobalt New Material Co. Ltd., Redux Recycling GmbH, REVATECH SA, San Lan Technologies Co. Ltd., Shenzhen Green Eco-Manufacturer Hi-Tech Co. Ltd., SNAM, Sony and Sumitomo Metals Corporation, Stiftung GRS Batterien, TES (Singapore) Pte Ltd., and TOXCO Inc.
Suggested Reading:
Can Mining be Green and Sustainable?
Metals & Mining 4th Quarter 2020 Industry Report
Cobalt and Rare Earth Metals from the Ocean Floor

Sources:
http://www.yole.fr/Li-ionBatteryRecycling_MarketUpdate.aspx#:~:text=Yole%20D%C3%A9veloppement%20(Yole)%20expects%20about,the%20end%20of%20the%20period.
https://www.channelchek.com/news-channel/Release___Comstock_Mining__LODE____Secures_Majority_Interest_in_Lithium_Ion_Battery_Recycling_Company
https://finance.yahoo.com/news/aqua-metals-invests-linico-cleantech-114500974.html
https://www.businesswire.com/news/home/20210216005429/en/Li-Cycle-North-America%E2%80%99s-Largest-Lithium-Ion-Battery-Resource-Recycling-Company-to-List-on-NYSE-through-Transaction-with-Peridot-Acquisition-Corp.
https://www.psmarketresearch.com/market-analysis/lithium-ion-battery-recycling-market?utm_source=PRN&utm_medium=referral&utm_campaign=PRN_PAID
Stay up to date. Follow us:
Company
Ticker
Price
Previous
Mkt Cap
Volume
52wk Range
Aqua Metals Inc.
AQMS (Nasdaq)
$3.50
$234.99M
0
$0.48 - $8.07
Advanced Market Data
()
Detailed Quote
Charts
Statistics
Financials
Historical Quotes
Insider Activity
Key Ratios