Companies by Sector
More than 6000 listed
Communication Services
Telecommunication Services
Consumer Cyclical
Advertising & Marketing Services
Furnishings, Fixtures & Appliances
Homebuilding & Construction
Manufacturing - Apparel & Accessories
Manufacturing - Apparel & Furniture
Retail - Apparel & Specialty
Consumer Defensive
Beverages - Non-Alcoholic
Financial Services
Diversified Financial Services
Healthcare
Healthcare Providers & Services
Medical Devices & Instruments
Medical Diagnostics & Research
Medical Instruments & Equipment
Industrials
Farm & Heavy Construction Machinery
Transportation & Logistics
Utilities
Utilities - Independent Power Producers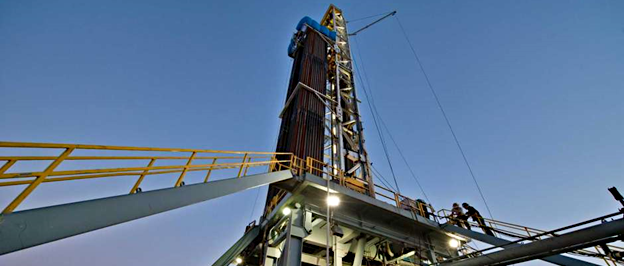 Merger Activity in the Delaware Basin Puts a Spotlight on Smaller Players
Over the weekend, Devon Energy (DVN) agreed to acquire WPX Energy (WPX) in a transaction that valued WPX at $4.56 per share for a total value of $2.56 billion. Under the terms of the deal, DVN will exchange 0.5165 shares of DVN for each share of WPX. Management has identified $575 million in annual cash flow improvements and expects the merger to be immediately accretive to both earnings and cash flow. The premium paid to acquire WPX was a modest 2.7% to the WPX closing price on Friday in a transaction that could be viewed as a merger of equals. Upon completion of the merger, Devon shareholders will own approximately 57% of the combined company, and WPX shareholders will own 43%. The deal creates one of the largest oil producers in the Permian Basin. The shares of both companies were up over 10% in trading on Monday, with several analysts speculating that other energy companies could enter the bidding war.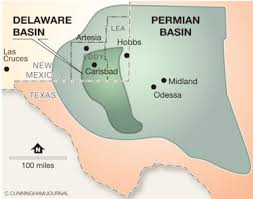 According to the press release, the merger would build a dominant Delaware Basin acreage position totaling 400,000 net acres and accounting for nearly 60% of the combined company's oil production. The Delaware Basin is located in West Texas and Southern New Mexico and is part of the Permian Basin. It features highly permeable sandstone and limestone formations that benefit from hydraulic fracking stimulation. It is a multi-pay-zone formation featuring well-known layers such as Bone Springs and Wolf Camp, together referred to as Wolf Bone. There are many companies actively drilling in the area, including major oil companies such as ExxonMobil and large independent companies such as Occidental Petroleum, Pioneer Natural Resources, Marathon Oil, and Devon Energy. The area also includes smaller public and private drillers such as Torchlight Energy and Texland Petroleum LP.
Drilling in the area fell sharply this summer with a drop in oil prices. The idea of a merger during a down cycle is somewhat rare. Although it has been said that mergers in the energy industry always happen, they just take a different form. During the up times, larger public companies try to accumulate positions by buying smaller public companies or by buying land from private owners. New companies are formed that buy the odds-and-ends of larger players, who turn their attention to other areas. During the downtimes, leveraged companies look to sell assets or go bankrupt, handing over assets to a creditor who tries to sell them. Underleveraged public companies and private owners can often buy properties cheaply. Mergers of equals tend to occur most often during down cycles. Sometimes a company with great drilling prospects but high leverage combines with a company with a solid balance sheet but limited prospects. If the new combined company can weather the down cycle because of the merger, it will be in a good position to prosper when energy prices rise. Other times, the merger comes due to a need to reduce operating costs. The Devon-WPX seems to be an example of the latter and may be a reflection that management believes oil prices near $40 per barrel are the new norm.
As mentioned earlier, several analysts believe other energy companies could enter the bidding war for WPX, Devon, or perhaps both companies. Chevron, who was unsuccessful in its bid for Anadarko, ended up acquiring Noble Energy. It appears to continue to have an interest in the Permian Basin and might be interested in making another acquisition. Perhaps the merger will cause a wave of mergers among mid and small size energy companies to lower operating costs. Devon and WPX are surely not alone in thinking they must lower operating costs to compete in today's low oil price environment. Mergers do not occur in a vacuum. When management decides it needs to merge, it will send out feelers to several players. Often spurned suitors end up turning to their second choice. Could there be a company that missed out on acquiring WPX that has already begun conversations with other companies?
Suggested Reading:
Dividends and the Appeal of Energy Stocks
Drilling In Unexploited Areas Brings Debate
Financial Markets Lifted Household Wealth to Record Levels
Enjoy Premium Channelchek Content at No Cost

Each event in our popular Virtual Road Shows Series has maximum capacity of 100 investors online. To take part, listen to and perhaps get your questions answered, see which virtual investor meeting intrigues you here.
Sources:
https://seekingalpha.com/news/3617564-devon-energy-buys-wpx-energy-in-all-stock-deal, Carl Surran, Seeking Alpha, September 28, 2020
https://www.dallasnews.com/business/energy/2020/08/08/drilling-drops-to-15-year-low-in-permian-basin-and-other-us-oil-patches/, The Dallas Morning News, August 8, 2020
https://www.houstonchronicle.com/business/article/Drilling-Down-Independents-keep-Permian-Basin-15158660.php, Sergio Chapa, Houston Chronicle, March 30, 2020
https://www.hartenergy.com/exclusives/permian-operators-delivering-strong-production-182945, Ariana Hurtado, Hart Energy, October 17, 2019
https://www.themiddlemarket.com/news/m-a-wrap-devon-wpx-cleveland-cliffs-clearlake-ta-ivanti-bain-capital, Demitri Diakantonis & Mary Kathleen Flynn, Mergers & Acquisitions, September 28, 2020
https://www.themiddlemarket.com/articles/devon-acquires-wpx-as-permian-investors-push-for-m-a, Mergers & Acquisitions, September 28, 2020
Company
Ticker
Price
Previous
Mkt Cap
Volume
52wk Range
Zion Oil
ZN (Nasdaq)
0
0
0
0 - 0
Oil-Dri Corporation Of America
ODC (NYSE)
$34.88
$259.15M
0
$31.87 - $38.48
MV Oil Trust
MVO (NYSE)
$5.44
$62.56M
0
$2.25 - $5.48
Contango Oil & Gas Company (TX)
MCF (AMERA)
$3.66
$728.88M
0
$1.10 - $5.56
Advanced Market Data
()
Detailed Quote
Charts
Statistics
Financials
Historical Quotes
Insider Activity
Key Ratios