Companies by Sector
More than 6000 listed
Communication Services
Telecommunication Services
Consumer Cyclical
Advertising & Marketing Services
Furnishings, Fixtures & Appliances
Homebuilding & Construction
Manufacturing - Apparel & Accessories
Manufacturing - Apparel & Furniture
Retail - Apparel & Specialty
Consumer Defensive
Beverages - Non-Alcoholic
Financial Services
Diversified Financial Services
Healthcare
Healthcare Providers & Services
Medical Devices & Instruments
Medical Diagnostics & Research
Medical Instruments & Equipment
Industrials
Farm & Heavy Construction Machinery
Transportation & Logistics
Utilities
Utilities - Independent Power Producers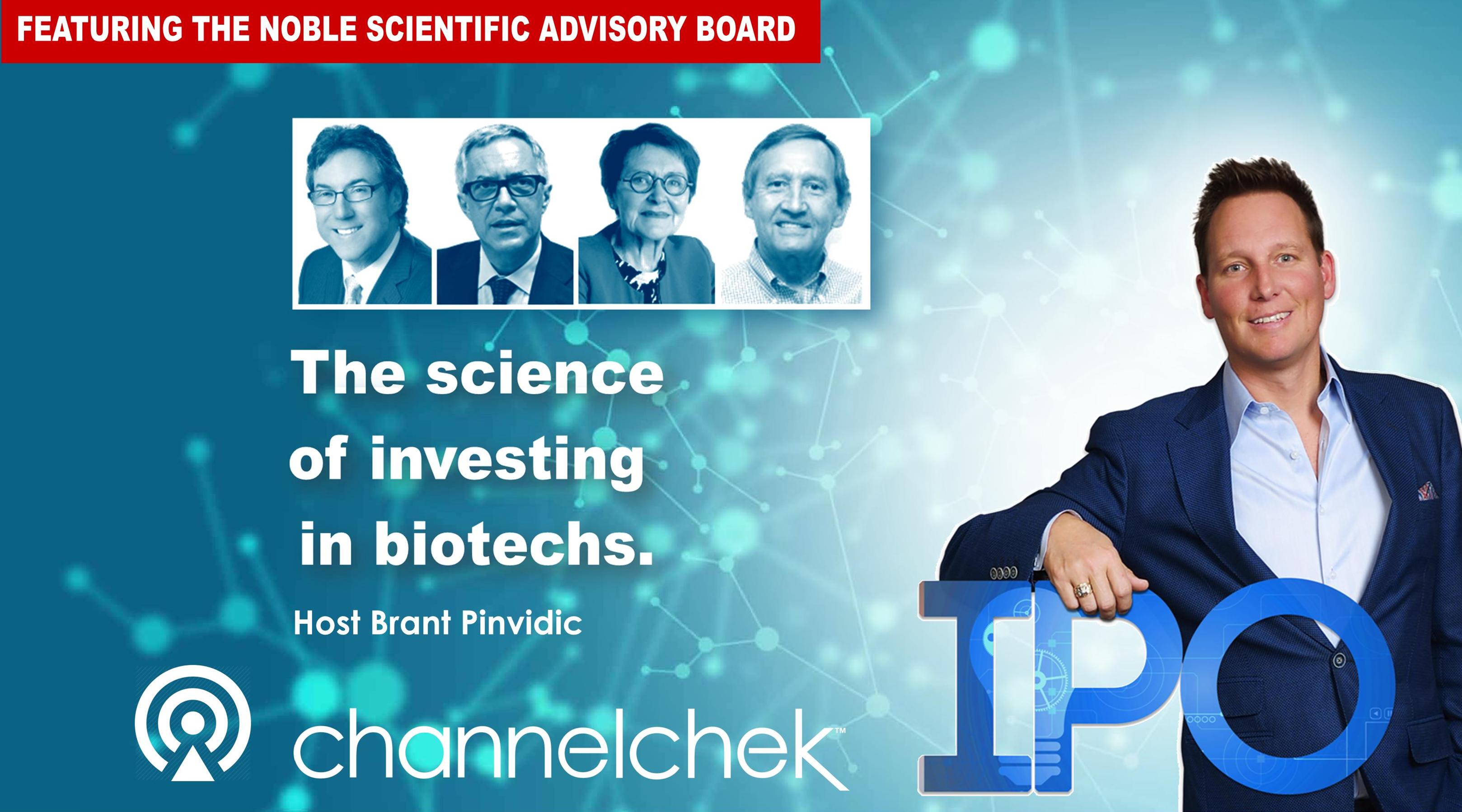 First Episode: The science of investing in biotechs
In the inaugural episode, Brant Pinvidic (host of the iTunes top-trending Hollywood podcast "Why I'm Not…") tries to navigate the minefield of challenges that biotech investors face. In his engaging everyman approach, Brant looks at the importance of getting a third-party, independent opinion, how to determine what's real and unreal about patent protection and intellectual property, and probes into where you might find the next breakthrough in medicine. He's not alone on this challenge. Joined by four of the members of the Noble Scientific Advisory Board – the who's who of life sciences – together they show you how a detailed and disciplined approach, in this risk-reward-rich field, is the true science behind investing in biotechs.
Who should listen? Anyone who wants to invest in life science companies but may be afraid; EVERY CEO and CFO of a biotech company, as this elite group will be sure to provide some eye-openers; investment professionals who can help advise their clients in what to look for… and what to avoid when trying to sift through the hundreds and hundreds of life sciences companies, and find that gem to invest in, and; anyone interested in a lively debate among some of the world's greatest minds in medicine…
The most innovative Ideas, the inspirational People behind them, and the wealth of Opportunities they create… that's IPO from Channelchek.
watch the IPO series trailer