Companies by Sector
More than 6000 listed
Communication Services
Telecommunication Services
Consumer Cyclical
Advertising & Marketing Services
Furnishings, Fixtures & Appliances
Homebuilding & Construction
Manufacturing - Apparel & Accessories
Manufacturing - Apparel & Furniture
Retail - Apparel & Specialty
Consumer Defensive
Beverages - Non-Alcoholic
Financial Services
Diversified Financial Services
Healthcare
Healthcare Providers & Services
Medical Devices & Instruments
Medical Diagnostics & Research
Medical Instruments & Equipment
Industrials
Farm & Heavy Construction Machinery
Transportation & Logistics
Utilities
Utilities - Independent Power Producers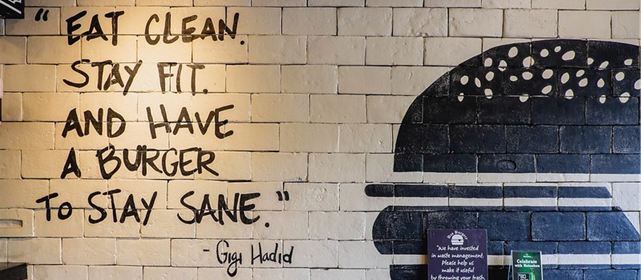 As Lockdowns Come to an End, Are Customers Dining Out?
Industries hardest hit by the lockdown have the most potential for recovery. Some still face significant unknowns about their future. Investors looking for signs of life in foodservice have been getting clear positive indications. Demand for dining out is returning, and there has been renewed activity showing up at their tables, in their earnings, and in their stock prices. The easing of pandemic restrictions on dining out has been regional, so recoveries are on different timelines. But the speed at which restaurants reached the allowed 25-50% capacity peak is very encouraging. There doesn't seem to be a high level of fear among patrons of leaving the house and being out among strangers. Ironically, pictures of the unrest during the past week and people throughout the world out and among crowds may be helping a mindset that it's okay to be around others once more. All of this could quickly change if the Covid-19 cases surprise with a resurgence, or violence toward public places escalates. But, for now, the trend is very much in favor of customer traffic climbing above where it is now.
A Clear Trend
Recent sales data from restaurant chains such as Red Robin, Cheesecake Factory, and Dine Brands (Applebee's, IHOP) have created renewed interest in the restaurant sector; it's being reflected in price movement.
Monday June 1, through Monday June 8, the S&P 500 has risen 6.48% while these food and beverage stocks had much better results:
DENN 32.84%
FAT 19.03%
RUTH 26.21%
RRGB 62.74%
SHAK 15.56%
Visibility Looking Forward
One thing 2020 has reminded us of is that everything can change in a heartbeat. Last week, updates from a few well-known restaurants were a refreshing reminder that change swings both ways. An announcement from management at Cheesecake Factory said they had generated roughly 75% of the prior-year sales levels, driven by an increase in off-premise sales and rebounding dine-in business while operating under local capacity restrictions. Management hopes that 65% of dining rooms will be reopened by mid-June. Last week Red Robin released business updates expressing dine-in crowds were rebounding. Management at Red Robin expects to have 65% of its dining rooms open by June 7.
One bonus that may have come from this is curbside or take-out sales continue to generate meaningful revenue. As restaurants attain capacity levels in their dining rooms, they may incrementally do better than in the past if they can retain take-out customers. This suggests that its customer capacity per location may have permanently increased.
Now What?
Although the sales data and trends previously mentioned were positive, investors also have to remember that many restaurants will still be announcing financial pain experienced during the entire second quarter. Cheesecake Factory, for instance, recorded a 63% decline in same-store sales during the second quarter through May 31. Ultimately, restaurant stocks took a big hit, and now data has indicated the worst could be over. It's no surprise to see relief buying of so many food and beverage companies.
New Normal in Dining
Some competitors of the restaurant industry will emerge from the pandemic in better shape than before. Grocery store chains and meal-kit companies grew their businesses during the pandemic. It's likely that a percentage of these new customers will continue providing business. Privately owned restaurants may see traffic that may have otherwise gone to larger corporate-owned chains as people may want to support their neighborhood owners first.
Shares of restaurants are still trading farther below off their pre-pandemic high than the broader market indexes. If the trend toward filling dining rooms continues, the potential for greater interest in this sector could continue as well.
Suggested Reading:
What Now? Post-Pandemic Stock Market Investing
Rearview Mirror Measurements in Economics
Enjoy Premium Channelchek Content at No Cost
Cheesecake Factory Aims to Reopen Most of its Restaurants by Mid-June
Here's Why You Should Hold on to Red Robin Stock for Now
Company
Ticker
Price
Previous
Mkt Cap
Volume
52wk Range
Ruth's Hospitality Group Inc.
RUTH (NGS)
$6.78
$187.34M
2.03M
$2.32 - $25.78
Rave Restaurant Group Inc.
RAVE (Nasdaq)
$0.69
$10.67M
113.08k
$0.53 - $3.16
Papa Murphy's Holdings Inc.
FRSH (NGS)
$6.45
$109.84M
0
$4.29 - $6.50
Noodles & Company
NDLS (NGS)
$5.60
$247.74M
185.40k
$3.15 - $9.07
Noble Roman's Inc
NROM (OTCQB)
$0.35
$7.78M
0
$0.16 - $0.65
Meritage Hospitality Group Inc
MHGU (OTCQX)
$14.60
$94.03M
3.73k
$9.00 - $20.49
Luby's Inc.
LUB (NYSE)
$1.23
$37.51M
21.91k
$0.47 - $2.66
Kona Grill Inc.
KONA (Nasdaq)
0
0
0
0 - 0
J. Alexander's Holdings Inc.
JAX (NYSE)
$4.19
$62.90M
235.60k
$3.03 - $12.02
Good Times Restaurants Inc.
GTIM (Nasdaq)
$1.21
$15.24M
16.49k
$0.45 - $2.08
Fuller Smith & Turner PLC
FTUAF (GREY)
$13.82
$764.36M
0
0 - 0
Flanigan's Enterprises Inc.
BDL (AMERA)
$14.85
$27.60M
757.00
$8.50 - $23.36
Fiesta Restaurant Group Inc.
FRGI (NGS)
$5.75
$160.85M
78.98k
$2.73 - $11.77
Famous Dave's of America Inc.
DAVE (NGS)
0
0
0
0 - 0
El Pollo Loco Holdings Inc.
LOCO (NGS)
$14.41
$505.84M
284.05k
$6.15 - $16.65
Diversified Restaurant Holdings Inc.
SAUC (Nasdaq)
$1.04
$34.66M
0
$0.38 - $1.22
Del Taco Restaurants Inc.
TACO (Nasdaq)
$6.19
$229.53M
225.35k
$2.46 - $12.98
Chuy's Holdings Inc.
CHUY (NGS)
$13.24
$260.64M
122.51k
$7.29 - $29.46
Carrols Restaurant Group Inc.
TAST (NGS)
$4.81
$253.60M
367.54k
$0.99 - $9.69
Bojangles' Inc.
BOJA (NGS)
$16.09
0
0
$11.36 - $17.11
Ark Restaurants Corp.
ARKR (Nasdaq)
$9.72
$34.04M
11.87k
$7.20 - $23.61
Advanced Market Data
()
Detailed Quote
Charts
Statistics
Financials
Historical Quotes
Insider Activity
Key Ratios