Companies by Sector
More than 6000 listed
Communication Services
Telecommunication Services
Consumer Cyclical
Advertising & Marketing Services
Furnishings, Fixtures & Appliances
Homebuilding & Construction
Manufacturing - Apparel & Accessories
Manufacturing - Apparel & Furniture
Retail - Apparel & Specialty
Consumer Defensive
Beverages - Non-Alcoholic
Financial Services
Diversified Financial Services
Healthcare
Healthcare Providers & Services
Medical Devices & Instruments
Medical Diagnostics & Research
Medical Instruments & Equipment
Industrials
Farm & Heavy Construction Machinery
Transportation & Logistics
Utilities
Utilities - Independent Power Producers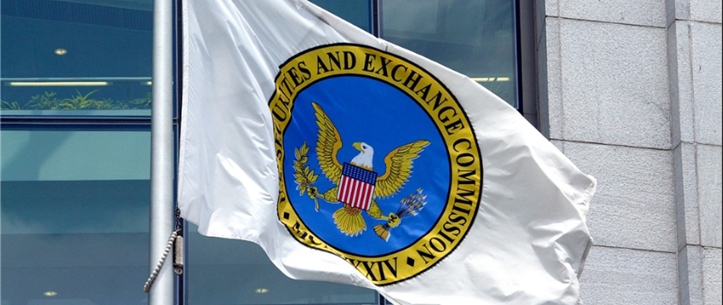 Should the SEC Relax Requirements for Accredited Investors?
(Note: companies that could be impacted by the content of this article are listed at the base of the story [desktop version]. This article uses third-party references to provide a bullish, bearish, and balanced point of view; sources are listed after the Balanced section.)
In June of 2019, the Securities and Exchange Commission (SEC) issued a concept release asking for comments on ways to simplify, harmonize, and improve the exempt offering framework to promote capital formation and expand investment opportunities while maintaining investor protections. Under the Securities Act of 1933, every offer and sale of securities must be registered with the SEC unless an exemption from registration is available. The release addresses concepts applicable to exempt offerings, including accredited investor qualification. The SEC is interested in whether additional categories should be included as accredited investors, whether financial threshold requirements should be revised, whether alternative sophistication measures should be used to qualify investors as accredited, and whether a broader range of investment opportunities should be made available to non-accredited investors. While the current framework permits non-accredited investors limited access to unregistered offerings, investments in exempt offerings in which non-accredited investors participated represented less than 1% of investment in all exempt offerings in 2018. Below we examine the bull and bear arguments for expanding the definition of an accredited investor.
The definition of an accredited investor is outdated. An accredited investor is typically defined as one whose income exceeds $200,000 in each of the two most recent years (or $300,000 in joint income with a person's spouse) and they reasonably expect to reach the same income level in the current year, or their net worth exceeds $1 million ( individually or jointly with a spouse), excluding the value of their primary residence. Recently, the SEC estimated that 8.9% of U.S. households qualified under the individual income threshold, 4.6% qualified under the joint income threshold and 9.4% qualified under net worth requirements. These percentages are substantially higher than in 1982 when the income and net worth criteria were first promulgated. Therefore, many believe the current requirements are outdated and need to be updated. Additionally, some question the correlation between wealth and financial sophistication and believe that income and net worth tests fail to identify correctly those who should be accredited investors. The last SEC review of the definition was in 2015.
The term is too narrow. A narrow definition limits the number of accredited investors and could restrict business' access to a crucial source of capital and may be inconsistent with the SEC's capital formation mandate. Some propose the creation of additional methods of accreditation other than financial criteria.
Enhanced capital formation. Exempt offerings are an important source of funding for small and growing businesses. During the period 2009 to 2018, exempt offerings accounted for greater amounts of new capital versus registered offerings. In 2018, registered offerings accounted for $1.4 trillion of new capital compared to $2.9 trillion that the SEC estimated was raised through exempt offerings.
Level the playing field for investors. Historically, registered offerings have been a retail investor's primary investment option. However, many issuers find that they need alternative access to capital in order to grow their businesses and become public reporting companies. It can also be argued that the increased amount raised in exempt offerings relative to registered offerings leaves retail investors with fewer investment opportunities than would have been available to them if the public markets were used more frequently. Qualifying as an accredited investor is significant because it allows participation in investment opportunities such as investments in private companies and offerings by hedge funds, private equity funds, and venture capital funds. By only allowing individual investors to participate in public market investments, investment choices, and return potential are constrained.
Broadening the definition could weaken investor protections. Absent an available exemption, the Securities Act of 1933 requires that offers and sales of securities be registered with the SEC. Registration is intended to provide investors with full and fair disclosure of material information. Opening private investments to a larger pool of investors who require adequate disclosures before they make an investment decision could undermine the Commission's investor protection mandate.
Private investments are illiquid. In a U.S. News & World Report article, financial services attorney Braden Perry mentioned that two issues with private placements are their valuation and illiquidity. Without a liquid market, investors have a hard time knowing what their shares are worth after the initial purchase. Additionally, because most individual investors have a shorter time horizon than institutional investors, private investments may be unsuitable.
Greater investment risks. Investors in unregistered offerings can be subject to investment risks not associated with registered offerings because some securities law liability provisions do not apply to private offerings, issuers are not required to provide information comparable to that included in a registration statement, and the SEC staff does not review any information that may be provided to investors in these offerings.
There's no shortage of options for investors. Individual investors already have a broad array of choices to meet their diversification, risk and return objectives. These include stocks, bonds, ordinary mutual funds, closed-end funds, exchange-traded funds, bonds, and real estate investment trusts. Some prefer that the SEC does more to encourage growth in public offerings by making it easier for companies to register and participate in public markets. Enhancing access to private investments could increase the risk of unsuitable investments being sold to uninformed investors.
While most agree that the definition of an accredited investor should be revisited, disagreements arise based on the level of income and net worth requirements, whether to qualify based on other measures such as investment knowledge or experience and whether to grandfather issuers' existing investors that are accredited investors under the current definition with respect to future offerings of their securities. In other words, there is a lot of gray area. There are many outcomes that could balance the need to enhance private and public capital markets access for businesses and investors while at the same time improving transparency, disclosure and investor protection. For example, investors could be restricted to making private investments based on a percentage of their annual income or net worth. While there is likely to be more debate about the merits of private investments and qualifying investors, the growth in exempt offerings almost necessitates a full-scale review.
Sources:
SEC Seeks Public Comment on Ways to Harmonize Private Securities Offering Exemptions, Press Release, U.S. Securities and Exchange Commission, June 18, 2019.
SEC Explores Ways to Simplify, Harmonize, and Improve the Framework for Exempt Offerings, Jones Day, Peter E. Devlin, Emily E. Leitch, Joel T. May and Edward B. Winslow, July 2019.
SEC Moving Toward Opening Private Markets to More Ordinary Investors, InvestmentNews, Mark Schoeff Jr., November 20, 2019.
Concept Release on Harmonization of Securities Offering Exemptions, Securities and Exchange Commission, June 18, 2019.
SEC Asks About Changing Accredited Investor Rule; Comments Pour In, ThinkAdvisor, Ginger Szala, October 1, 2019.
Report on the Review of the Definition of "Accredited Investor," U.S. Securities and Exchange Commission, December 18, 2015.
Pros and Cons of Investing in Private Securities, U.S. News & World Report, Jeff Brown, January 7, 2019.
Chairman Jay Clayton, Biography, U.S. Securities and Exchange Commission, 2019