Companies by Sector
More than 6000 listed
Communication Services
Telecommunication Services
Consumer Cyclical
Advertising & Marketing Services
Furnishings, Fixtures & Appliances
Homebuilding & Construction
Manufacturing - Apparel & Accessories
Manufacturing - Apparel & Furniture
Retail - Apparel & Specialty
Consumer Defensive
Beverages - Non-Alcoholic
Financial Services
Diversified Financial Services
Healthcare
Healthcare Providers & Services
Medical Devices & Instruments
Medical Diagnostics & Research
Medical Instruments & Equipment
Industrials
Farm & Heavy Construction Machinery
Transportation & Logistics
Utilities
Utilities - Independent Power Producers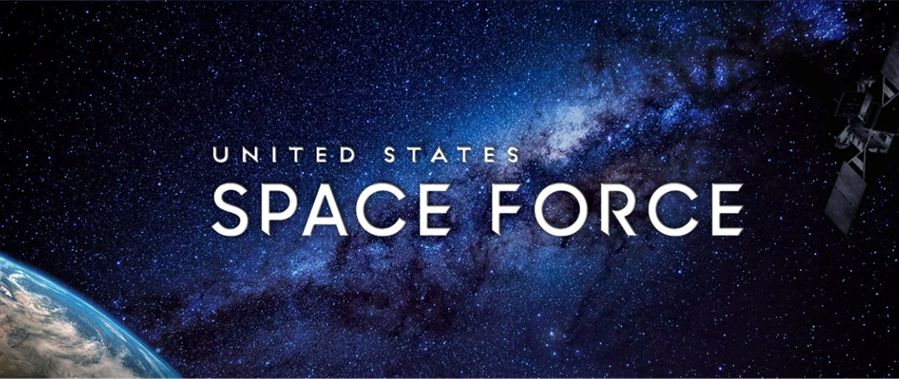 Space Force Will Require Emerging Technologies - Emerging Growth Companies in Various Sectors may Soar
(Note: companies that could be impacted by the content of this article are listed at the base of the story [desktop version]. This article uses third-party references to provide a bullish, bearish, and balanced point of view; sources are listed after the Balanced section.)
U.S. President Donald Trump's signature this past Saturday (December 20, 2019) on the National Defense Authorization Act (NDAA) for the Fiscal Year 2020 was historic. The bill creates the U.S. Space Force. The new military service is the first since the Department of the Air Force was created in 1947. The U.S. Armed Forces now officially have a sixth branch.
How?
Space Force, although a separate military branch, will be administered by the Secretary of the Air Force. The Air Force itself had been a division of the U.S. Army until it achieved more autonomy in 1947. The NDAA requires a four-star general to lead Space Force, (Chief of Space Operations) they will be a member of the Joint Chiefs of Staff, but not until 2021, at the earliest.
Why?
The United States has important assets in space that are both public and private that are critical to the U.S. military and the U.S. economy. A notable example would be the global positioning system satellites, which power navigation devices for both the military and civilians. An attack on space-based communication systems could also be crippling for the country. Without the 2000 public and private satellites in orbit, relaying signals for TV, radio, internet, phone, and military applications, we'd all become dangerously vulnerable.
Last Spring, the Senate Armed Services Committee, released an 11-page statement by the Assistant Secretary of Defense for Homeland Defense & Global Security which conveyed:
"Space is integral to the U.S. way of life and the U.S. way of war. Although United States space systems have historically maintained a technological advantage over those of our potential adversaries, those potential adversaries are now advancing their space capabilities and actively developing ways to deny our use of space in a crisis or conflict. Without change, the United States is at risk of losing its comparative advantage in space."
The release asserts that both China and Russia have already begun major efforts to develop technologies that could disrupt, hack, or destroy U.S. owned assets in space. Space has become a potential battlefield unto itself. The first "airmen" to serve will be reassigned from the Air Force. It's expected that Space Force will not be the name of the new military branch. It was never intended to be more than a working title, now it has become a bit of a public relations challenge as it has been dubbed "Space Farce" by some of its detractors. There are other housekeeping items to overcome, such as creating a logo, uniform, military song, and other culture imperatives. Eventually, reassigned airmen from the Air Force could be asked to permanently transfer, total ranks are expected to add to about 20,000.
Bullish or Bearish?
With change comes opportunity. As the U.S. military requires faster processing, more resilient metals and composite materials, more efficient power and fuel alternatives, new testing grounds, and other requirements that have not yet been envisioned, the large aerospace contractors (BA, LMT, NOC) along with many of the small public and private companies they rely on, are potential beneficiaries.
Sources:
https://www.armed-services.senate.gov/imo/media/doc/Rapuano_03-27-19.pdf
https://www.airforcemag.com/air-force-winners-and-losers-in-the-draft-2020-ndaa/
https://spacenews.com/trump-signs-defense-bill-establishing-u-s-space-force-what-comes-next/
https://www.thestreet.com/investing/trumps-space-force-could-lift-these-companies-14872660
https://www.defense.gov/explore/story/Article/2034790/time-to-move-forward-with-space-force-air-force-secretary-says/
Company
Ticker
Price
Previous
Mkt Cap
Volume
52wk Range
Vectrus Inc.
VEC (NYSE)
$48.66
$565.65M
0
$28.90 - $59.25
Fundamental Analysis
Kratos Defense & Security Solutions Inc.
KTOS (NGS)
$26.91
$3.30B
0
$5.00 - $28.54
Fundamental Analysis
Comtech Telecommunications Corp.
CMTL (NGS)
$20.57
$514.47M
0
$11.48 - $37.35
Fundamental Analysis
Advanced Market Data
()
Detailed Quote
Charts
Statistics
Financials
Historical Quotes
Insider Activity
Key Ratios