Companies by Sector
More than 6000 listed
Communication Services
Telecommunication Services
Consumer Cyclical
Advertising & Marketing Services
Furnishings, Fixtures & Appliances
Homebuilding & Construction
Manufacturing - Apparel & Accessories
Manufacturing - Apparel & Furniture
Retail - Apparel & Specialty
Consumer Defensive
Beverages - Non-Alcoholic
Financial Services
Diversified Financial Services
Healthcare
Healthcare Providers & Services
Medical Devices & Instruments
Medical Diagnostics & Research
Medical Instruments & Equipment
Industrials
Farm & Heavy Construction Machinery
Transportation & Logistics
Utilities
Utilities - Independent Power Producers
Throwback Thursday – Most Watched Channelchek C-Suite Interviews from 2020
Viewership of the 139 Channelchek videos released on Channelchek in 2020 was (and still are) through the roof. Looking back, this makes sense. After all, 2020 brought many new investors to the financial markets - Channelchek's purpose is to provide information to investors at all levels. We're thrilled people keep coming back.
During the year, we enhanced our video output. One video series we began during 2020 is C-Suite interviews; these are discussions between senior management of companies with high potential and veteran research analysts from Noble Capital Markets.
For THROWBACK THURSDAY, we compiled the top 10 most viewed C-Suite video interviews. These ten continue to have massive viewer traffic. Take a moment to scroll down and take a look to see which you may have missed and which you should watch.
#1 Gevo (GEVO)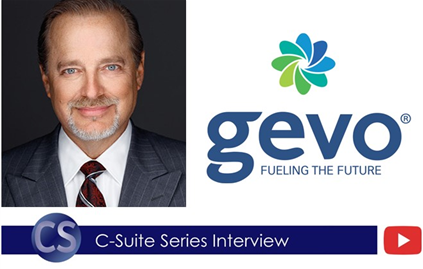 The increased attention to renewables has brought a great deal of traffic to this C-Suite video and all GEVO research on Channelchek. Gevo Inc. is a renewable chemicals and biofuels company engaged in the development and commercialization of alternatives to petroleum-based products based on isobutanol produced from renewable feedstocks. Watch Now
#2 Seanergy (SHIP)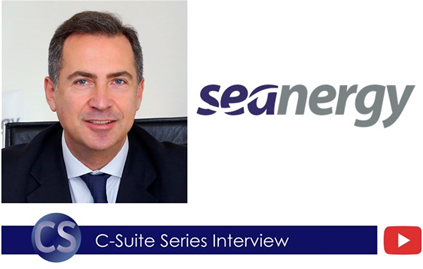 The halt of overseas shipping as efforts to curtail the pandemic reached a peak brought interest in this sector as a recovery play. Seanergy Maritime Holdings Corp. is the only pure-play Capesize shipping company listed in the US capital markets. Seanergy provides marine dry bulk transportation services through a modern fleet of 11 Capesize vessels. Watch Now
#3 Onconova (ONTX)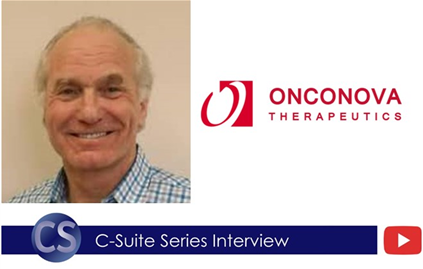 Cancer breakthroughs have always brought out investors. In the past 18 months, information on medical breakthroughs has been even higher on people's list of possible investment opportunities. Onconova Therapeutics is a biopharmaceutical company focused on discovering and developing novel products to treat cancer. Their stock enjoyed a good deal of activity, as did this C-Suite interview they are featured in. Watch Now
#4 One Stop Systems (OSS)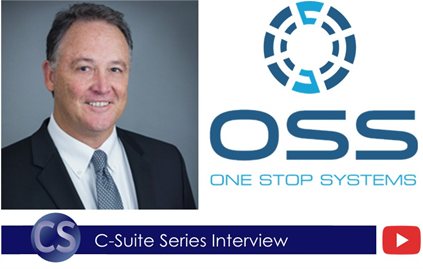 One Stop Systems is a technology company that is involved in edge computing. Their suite of products has what they call "AI on the Fly." This allows smart machine decision-making to occur onboard in any environment, rather than having to wait for a signal to be sent outside the affected machine and returned with instructions. Their products are gaining more and more practical uses in the current tech age. Watch Now
#5 Kratos (KTOS)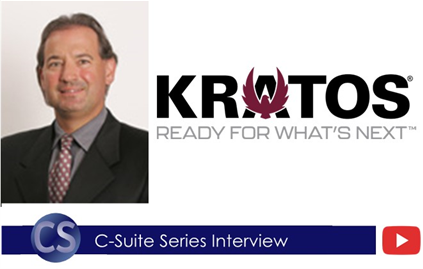 Kratos Defense & Security Solutions, Inc. provides engineering, IT services, and warfighter solutions primarily in the United States. It operates in two segments, Kratos Government Solutions (KGS) and Public Safety and Security (PSS). The company drew attention as the additional branch of the military. Space Force was added. It continues to get attention today as the focus on high tech defense is an ongoing priority. Watch Now
#6 Neovasc (NVCN and NVCN:CA)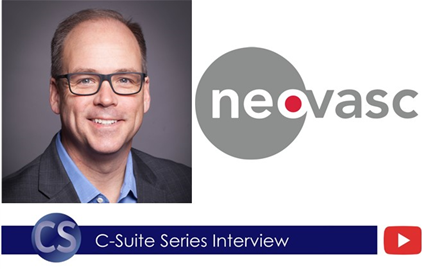 Neovasc, Inc. develops, manufactures and markets products for the rapidly growing cardiovascular marketplace. Its products include the Tiara for the transcatheter treatment of mitral valve disease and the Neovasc Reducer for the treatment of refractory angina. Neovasc is developing the Tiara for the treatment of mitral valve disease. Its business is focused on this one segment. Watch Now

#7 CoreCivic (CXW)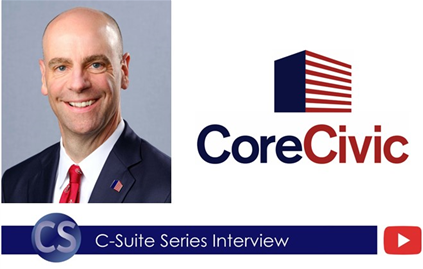 Last year CoreCivic altered its business structure which caused income investors to reduce their position and growth investors to find the company more attractive. CXW continues to find itself adapting, which has investors making sure that they have the most current information and analysis available. As a government solutions company with the size and experience needed to solve tough government challenges in flexible, cost-effective ways. CoreCivic contracts with government partners in the area of corrections and detention management. Watch Now
#8 Energy Fuels (UUUU)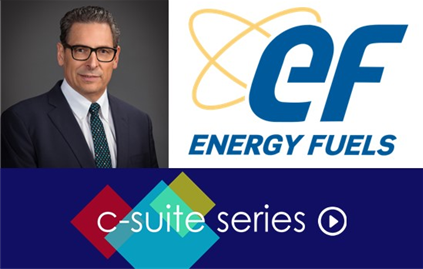 Energy Fuels is the largest uranium producer in the US and holds more production capacity and uranium resources than any other US producer. The company also produces vanadium. In August of 2020, Energy Fuels sat down with the Noble mining analyst and discussed prospects for the energy source and the company overall. A much more recent C-Suite interview was held with UUUU (April 2021); both continue to get a high volume of traffic as investors recognize that uranium may play a much more significant part alongside other low carbon-producing energy solutions. Watch Now
#9 Coeur Mining (CDE)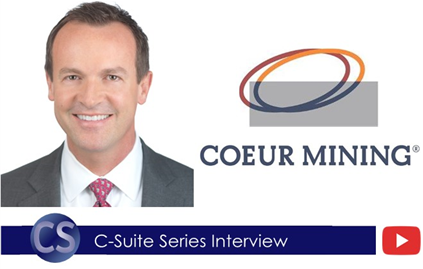 With increased interest in precious metals investment last year, there were a lot of investors interested in this space. Their CDEs videos and research reports received a lot of traffic. They're a precious and base metals producer with five operations in North America. Discover more about Coeur direct from the CEO in this C-Suite interview. Watch Now
#10 Genprex (GNPX)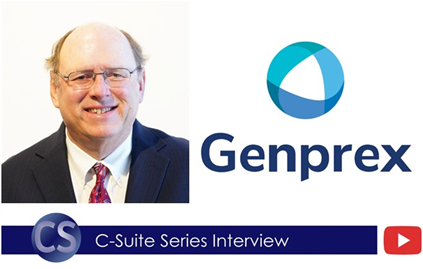 Genprex, Inc. is a U.S.-based clinical-stage gene therapy company. It's engaged in developing a new approach to treating cancer, based on its novel proprietary technology platform, including the initial product candidate, Oncoprex immunogene therapy. Oncoprex, has a multimodal mechanism of action where it interrupts cell signaling pathways that cause replication of cancer cells, re-establishes pathways for apoptosis in cancer cells and modulates the immune response against cancer cells. Genprex has been one of the most researched stocks on Channelchek. Watch Now
More
There are new informative Channelchek videos each week where investors can hear directly from C-level management of high potential small companies. Stay informed by making sure you're registered to receive email notifications and also click subscribe to our Youtube channel for more options.

Stay up to date. Follow us:
Company
Ticker
Price
Previous
Mkt Cap
Volume
52wk Range
Advanced Market Data
()
Detailed Quote
Charts
Statistics
Financials
Historical Quotes
Insider Activity
Key Ratios