Companies by Sector
More than 6000 listed
Communication Services
Telecommunication Services
Consumer Cyclical
Advertising & Marketing Services
Furnishings, Fixtures & Appliances
Homebuilding & Construction
Manufacturing - Apparel & Accessories
Manufacturing - Apparel & Furniture
Retail - Apparel & Specialty
Consumer Defensive
Beverages - Non-Alcoholic
Financial Services
Diversified Financial Services
Healthcare
Healthcare Providers & Services
Medical Devices & Instruments
Medical Diagnostics & Research
Medical Instruments & Equipment
Industrials
Farm & Heavy Construction Machinery
Transportation & Logistics
Utilities
Utilities - Independent Power Producers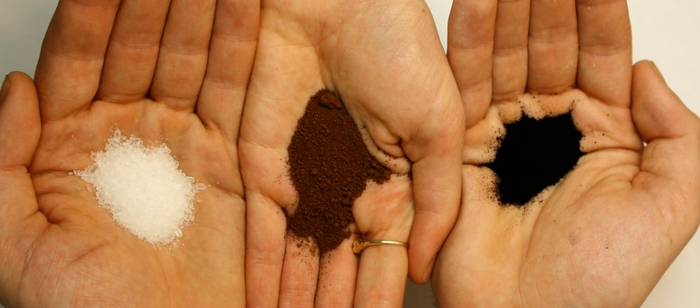 U.S. Capitalism and Public Funds to Reduce Reliance on China Rare Earth Production
What are Rare Earth Minerals?
Rare earth minerals are getting more attention these days. Rare earth elements are a group of 17 chemical elements that have a variety of industrial and defense uses. They include yttrium and scandium and 15 elements in the lanthanum series. Lanthanum is used to prevent corrosion in EV batteries and is used in optical lens treatments. While the actual elements may not be rare, it is often difficult to find them in sufficient concentrations for economical extraction, and they require extensive processing. Beyond rare earths, minerals that are becoming of increasing importance include cobalt, natural graphite, and lithium, many of which are critical elements in battery technologies and needed in the transition away from fossil fuels.
China is a Leading Producer
According to BP's Statistical Review of World Energy 2020, China accounted for 63.0% of rare earth mineral production in 2019 and 35.4% of rare earth mineral reserves. Conversely, the United States accounted for 12.4% of rare earth mineral production in 2019 and 1.1% of rare earth mineral reserves. With respect to natural graphite, cobalt, and lithium, China, the Democratic Republic of Congo, and Australia accounted for 60.2%, 64%, and 52.9% of production in 2019, respectively.
Reducing Reliance on Imports
The United States is increasingly dependent on imports. China now dominates the production of many critical minerals, including graphite and magnesium. China is the third-largest supplier of natural resources to the United States behind Canada and Mexico. While Australia is the largest producer of lithium, China has been increasing its influence in the global lithium market by making deals to secure future supplies. As part of its strategy to ensure secure and reliable supplies of critical minerals, the U.S. Department of the Interior identified 35 critical minerals, including cobalt, graphite, lithium, and the rare earth elements group. The U.S. Government is planning to fund rare earths projects to reduce reliance on China.
The Invisible Hand
On July 15, 2020, rare-earth minerals producer MP Materials announced an agreement to merge with Fortress Value Acquisition Corp., a special purpose acquisition corporation (SPAC). Along with a New York Stock Exchange listing, the new company to be named MP Materials, will have a post-transaction equity value of $1.5 billion. Ironically, MP Materials owns and operates the Mountain Pass mine and processing facility, which opened in 1952 as a uranium producer, pivoted to become one of the largest suppliers of rare earth minerals, but closed in 2002 as environmental restrictions and foreign imports made it difficult to compete. The facility underwent various ownership changes and reopened in 2017 under MP Materials' ownership. One can see some parallels to domestic uranium producers today. However, there appears to be an awakening among policymakers of the dangers of dependence on foreign sources for critical minerals, especially those that are adversarial to the United States. We anticipate more activity in the rare earths and critical minerals space as capital flows to attractive opportunities, including growing demand for rare earth and critical minerals, scarce domestic supply sources, and increasingly supportive government policies.
Suggested Reading:
Cobalt and Rare Earth Metals from the Sea Floor Eyed
Lowering Economic Activity and Trickle Down

Each event in our popular Virtual Road Shows Series has maximum capacity of 100 investors online. To take part, listen to and perhaps get your questions answered, see which virtual investor meeting intrigues you here.
Sources:
MP Materials, a Leading Producer of Rare Earth Materials, to Be Listed on NYSE Through Merger with Fortress Value Acquisition Corp., News Release, MP Materials, July 15, 2020.
Rare Earth Materials Producer MP Materials to be Listed Via Merger with Blank-Check Company Fortress Value Acquisition, MarketWatch, Ciara Linnane, July 15, 2020.
Metals Needed for Carbon Neutrality in Short Supply, Institute for Energy Research, IER, July 2, 2019.
Statistical Review of World Energy 2020, 69th Edition, BP, 2020
The Collapse of American Rare Earth Mining – and Lessons Learned, DefenseNews, Reagan Defense Forum, Jeffery A. Green, November 12, 2019.
Factbox: Rare Earths Projects Under Development in U.S., Reuters, Ernest Scheyder; Editing by Pravin Char, April 22, 2020.
A Federal Strategy to Ensure Secure and Reliable Supplies of Critical Minerals, Executive Office of the President, Executive Order 13817, December 20, 2017.
Final List of Critical Minerals 2018, Office of the Secretary, Interior, May 18, 2018.
The New Energy Era: The Impact of Critical Minerals on National Security
, Markets Insider, Nicholas Lepan, April 28, 2020.
Company
Ticker
Price
Previous
Mkt Cap
Volume
52wk Range
Ucore Rare Metals Inc
UURAF (OTCQX)
$1.26
$59.98M
0
$0.65 - $2.36
Avalon Advanced Materials Inc.
AVLNF (OTCQB)
$0.16
$113.58k
0
$0.14 - $0.25
Advanced Market Data
()
Detailed Quote
Charts
Statistics
Financials
Historical Quotes
Insider Activity
Key Ratios