Companies by Sector
More than 6000 listed
Communication Services
Telecommunication Services
Consumer Cyclical
Advertising & Marketing Services
Furnishings, Fixtures & Appliances
Homebuilding & Construction
Manufacturing - Apparel & Accessories
Manufacturing - Apparel & Furniture
Retail - Apparel & Specialty
Consumer Defensive
Beverages - Non-Alcoholic
Financial Services
Diversified Financial Services
Healthcare
Healthcare Providers & Services
Medical Devices & Instruments
Medical Diagnostics & Research
Medical Instruments & Equipment
Industrials
Farm & Heavy Construction Machinery
Transportation & Logistics
Utilities
Utilities - Independent Power Producers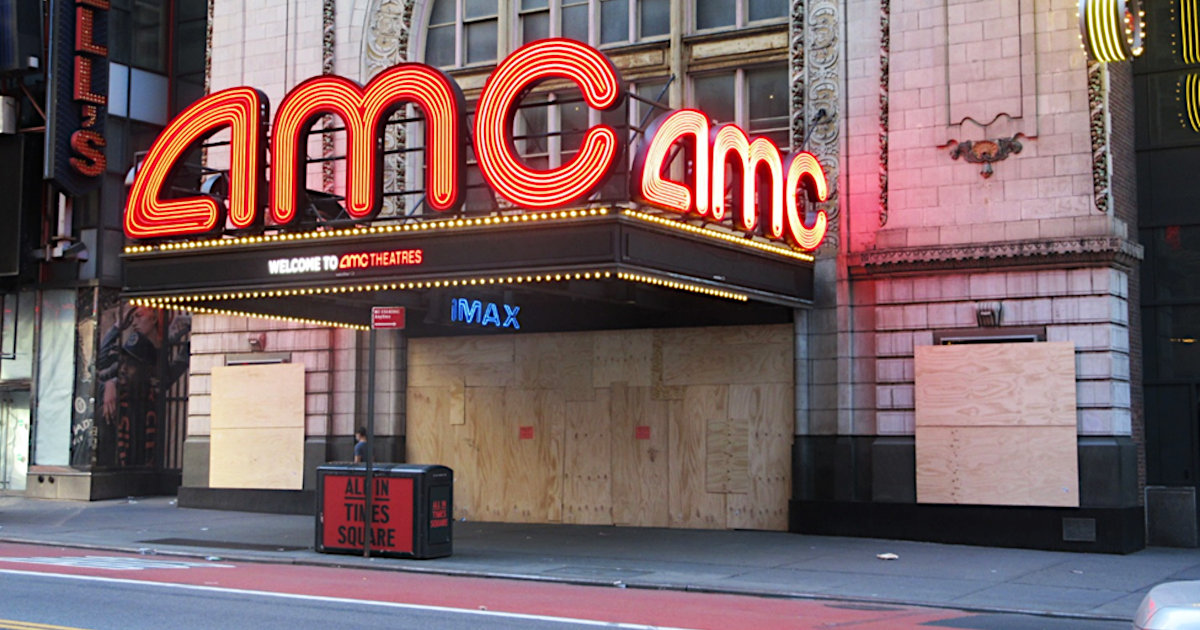 Media and Entertainment Industry - Who Wins?
The change in leadership in the broadcast media and entertainment industry accelerated during the 2020 lockdowns. Recently, hedge funds that held short equity positions in companies suffering most from reduced business have shone a spotlight on the industry and names like AMC Entertainment Holdings Inc. (AMC).
With ticket sales for the film industry down significantly last year, and a $905M Q3 net loss, there were bets that AMC wouldn't weather the pandemic. Other theater chains like Cinemark (CNK) and Regal (parent Cineworld) (CNNWF) have also fared poorly. The trend had already been to this mix is a test of a changing industry business model; WarnerMedia is releasing its films concurrently on both HBO Max and in theaters. What does this hold for the media industry?
Broadcast
Consumers of all forms of media have been spending more time at home, which equates to more time in front of the (small) screen. In 2021, that includes a mix of both broadcast and digital. The E. W. Scripps Co (SSP) made two purchases in the over-the-air digital multicast market, Katz network in 2017 and Ion Media in January; Scripps now owns 61 stations in 41 markets. Scripps has joined with Gray Television (GTN) and other major broadcast players to navigate opportunities and capitalize on the changing market. Scripps isn't going to count on reaching viewers via broadcast only; its content is also available "over-the-top."
"During peak pandemic months, Nielsen saw a rise in digital game purchases, streaming video engagement, online ordering, and working from home. Out of necessity, businesses quickly moved not just their workforces but their services and more of their advertising online."
Digital and Over-the-top (OTT) Media
Streaming media offered directly to viewers through the Internet is referred to as "Over-the-Top" or "OTT." Consumption of OTT has risen with the usage of smartphones, smart TVs, fire sticks, Roku boxes (ROKU), and the added ingredient of societal lockdowns. Well-known names such as Netflix (NFLX), Amazon Prime Video (AMZN), Hulu, and Disney-Plus (DIS) exist in the OTT landscape, and Netflix alone reported 37 million net additional subscriptions in 2020.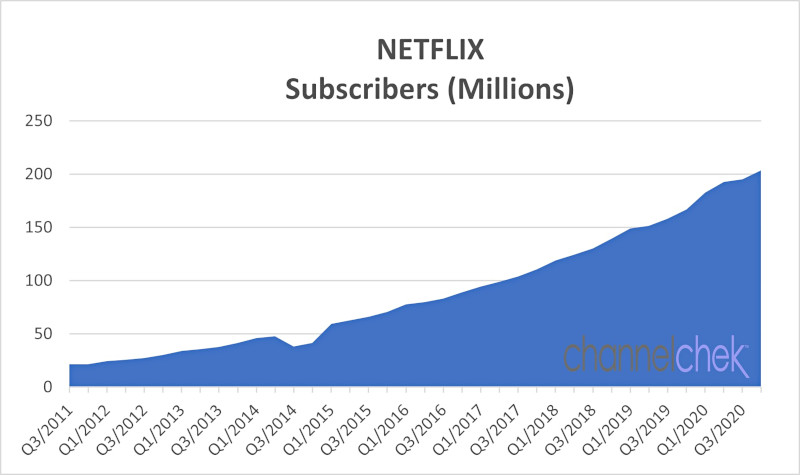 Gaming and Gambling
When a large part of the population is forced to stay home and interact remotely, it would be natural to assume an increase in entertainment consumed from home or remotely, and the numbers bear this out. According to Nielsen's SuperData, the games and interactive media industry grew 12% year-over-year to $139.9B in 2020, with worldwide digital games earnings rising by 15% year-over-year to reach $11.6B in January 2021. One game, Cyberpunk 2077, released late in 2020, had the biggest digital game launch of all time, selling 10.2 million digital units and grossing $609 million in digital sales by the year's end.
Additionally, the stay-at-homes are also turning to esports and online gambling. As locked-down areas face revenue shortfalls, regulators realize the potential for esports and online casinos as sources of increased tax revenue.
"Pennsylvania's sportsbooks and online casinos set new records in January, with more than USD 600 Million in monthly sports wagers for the first time. Now, Pennsylvania's sportsbooks are en route to bring in nearly USD 6 Billion in sports wagers in 2021 with the state's online casinos capable of reaching more than USD 800 Million in taxable revenue, according to projections from analysts PlayPennsylvania, and reported by SBC Americas."
The global esports market is anticipated to grow 20% annually over the next few years, and Esports Entertainment Group (GMBL) has been busy positioning itself to capitalize on that growth, acquiring online casinos and building bridges with US football and soccer teams. Baltimore Ravens, New England Patriots, and the New England Revolution have all inked recent deals to make Esports Entertainment Group their Official Esports Tournament Provider Sponsor. Rumors from the Reddit crowd recently helped more than double its stock price.
Take-Away
Getting back to the cinema, AMC went from roughly $4B in total YTD revenues ending Sept 2019 to $1B and change a year later. Revenues were strong before the long period of staying at home last year and the future is yet to be written, but, please excuse the quintessential 90's term, we see a new paradigm in entertainment and its distribution channels.
Suggested Reading:
Digital Media and Entertaining Industry Report
What Percentage of US Retail Sales is Ecommerce?
Sources:
Covid 19 Changed the Advertising Playbook, Now What?
EW Scripps Plans to Take Over the Air Nets OTT
Netflix Fourth Quarter 2020 Earnings Interview
Games and interactive media earnings

Stay up to date. Follow us:
Company
Ticker
Price
Previous
Mkt Cap
Volume
52wk Range
New Media Investment Group Inc.
NEWM (NYSE)
$6.28
$873.13M
0
$6.29 - $14.11
GigaMedia Limited
GIGM (Nasdaq)
$3.27
$36.14M
0
$2.21 - $5.56
GameStop Corporation
GME (NYSE)
$158.36
$11.09B
0
$3.49 - $483.00
DHX Media Ltd.
DHXM (NGS)
$1.11
$187.92M
0
$1.05 - $2.20
Advanced Market Data
()
Detailed Quote
Charts
Statistics
Financials
Historical Quotes
Insider Activity
Key Ratios