Companies by Sector
More than 6000 listed
Communication Services
Telecommunication Services
Consumer Cyclical
Advertising & Marketing Services
Furnishings, Fixtures & Appliances
Homebuilding & Construction
Manufacturing - Apparel & Accessories
Manufacturing - Apparel & Furniture
Retail - Apparel & Specialty
Consumer Defensive
Beverages - Non-Alcoholic
Financial Services
Diversified Financial Services
Healthcare
Healthcare Providers & Services
Medical Devices & Instruments
Medical Diagnostics & Research
Medical Instruments & Equipment
Industrials
Farm & Heavy Construction Machinery
Transportation & Logistics
Utilities
Utilities - Independent Power Producers

Natural Gas Production In the Marcellus Basin Declined in 2019 After Years of Rapid Growth
(Note: companies that could be impacted by the content of this article are listed at the base of the story [desktop version]. This article uses third-party references to provide a bullish, bearish, and balanced point of view; sources are listed after the Balanced section.)
Ten years ago, gas production in the Marcellus Basin of Appalachia represented less than 5% of domestic production. At the end of 2018, it represented 41% of production. This stratospheric rise came to a halt in 2019 with production ending the year representing only 39% of production. Appalachia's contribution to domestic gas supply is declining in response to a 30% decline in rig count in the area over the last twelve months. Gas futures indicate that natural gas prices in the area are likely to remain depressed further discouraging any rebound in drilling. Is the boom of Appalachia coming to an end (Bear case)? Or, does the decline represent a temporary setback (Bull case)?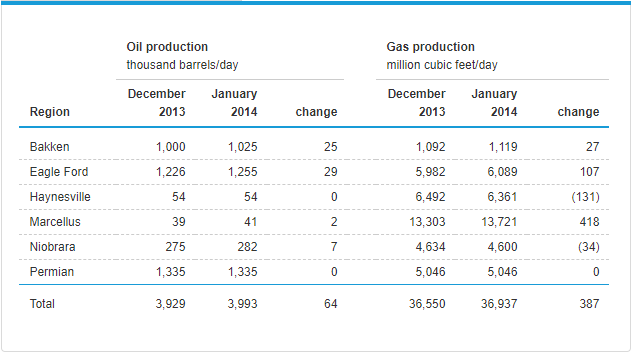 New power production is still turning to natural gas. Power producers continue to shut down coal and nuclear power plants and replace them with plants that run on natural gas. Coal power production, which once represented 50% of all production in terms of MWs, declined 44% between 2011 and 2018. A similar story can be told about nuclear power where seven of an existing 60 plants have closed since 2013 and ten more are expected to be retired in the next few years. While renewable energy has expanded, natural gas represents the largest portion of new generation construction. As a result, the generation now represents 35% of domestic natural gas demand, up from 31% just five year ago and is growing at a rate of 10%.

New transmission to the East Coast will raise demand. More than two dozen pipeline projects have been proposed in the Appalachia Basin according to a report by Energy In Depth. The projects represent 23 bcf/d of natural gas (allowing for some duplication) as compared to current production levels of 31.6 bcf/d.
Production in other areas is growing. While the Marcellus stalls, areas such as the Permian and Haynesville Basins are expanding. These areas typically report lower operating costs and less environmental restrictions. With new pipelines being built to move Permian and Haynesville gas towards the Gulf Coast where they hook up with traditional pipelines running to the Northeast, Appalachia production will face additional competition.

Drop in demand comes despite colder weather out East. Natural gas is predominantly used as a source of space heating. Residential and commercial customers represented 29% of the natural gas consumed in 2018 and space heating represents the bulk of residential and commercial gas demand. Temperatures during the December quarter were 5% colder than the trailing 10-year average in New England and 4% in the Mid Atlantic.
Environmentalists are fighting back against pipeline construction. Environmentalists won an important decision December 2018 when the Richmond, Virginia-based 4th U.S. Circuit Court of Appeals put a stop to construction of the Atlantic Coast Pipeline. A similar battle is being waged against the proposed Mountain Valley Pipeline. Both pipelines would transport natural gas from Appalachia to eastern states. Delays in the projects could result in excess gas supply in Appalachia, which would lower gas prices and discourage additional drilling.
Appalachia production is facing competition from other production areas, environmentalists and the economic reality of lower prices. Still, it would be wrong to dismiss Appalachian producers who are working hard to lower drilling and operating costs. The growth rate of natural gas production in the Marcellus Basin may slow, but the area remains an important source of supply for growth demand in the Northeast.
Sources
https://finance.yahoo.com/news/low-gas-prices-crush-appalachia-000000259.html, Nick Cunningham, Oilprice.com, January 9, 2020
https://www.eia.gov/dnav/ng/ng_cons_sum_dcu_nus_a.htm, U.S. Energy Information Administration
https://www.eia.gov/petroleum/drilling/#tabs-summary-2, U.S. Energy Information Administration, December 16, 2019
https://www.eia.gov/petroleum/drilling/pdf/appalachia.pdf, U.S. Energy Information Administration, December 2019
https://www.eia.gov/petroleum/drilling/archive/2013/12/#tabs-summary-2, U.S. Energy Information Administration, November 22 2019
https://www.carbonbrief.org/mapped-worlds-coal-power-plantsMultiple Authors, CarbonBrief, March 25, 2019.
https://www.eia.gov/todayinenergy/detail.php?id=42075, U.S. Energy Information Administration, November 22, 2019
https://www.energyindepth.org/infographic-more-than-32-billion-being-invested-appalachian-basin-pipelines/, Nicolle Jacobs and Dan Alfaro, February 28, 2019
Company
Ticker
Price
Previous
Mkt Cap
Volume
52wk Range
Ring Energy Inc.
REI (AMERA)
$2.20
$218.20M
0
$0.44 - $3.36
Nuveen Credit Opportunities 2022 Target Term Fund of Beneficial Interest
JCO (NYSE)
$8.46
$234.77M
0
$7.28 - $8.79
Jones Energy Inc. Class A
JONE (NYSE)
0
0
0
0 - 0
Jadestone Energy
JADSF (GREY)
$0.87
$401.07M
0
$0.47 - $0.99
Halcon Resources
HK (OTO)
0
0
0
0 - 0
Earthstone Energy Inc. Class A
ESTE (NYSE)
$7.25
$569.48M
0
$1.45 - $9.44
Contango Oil & Gas Company (TX)
MCF (AMERA)
$3.66
$728.88M
0
$1.10 - $5.56
Advanced Market Data
()
Detailed Quote
Charts
Statistics
Financials
Historical Quotes
Insider Activity
Key Ratios