Companies by Sector
More than 6000 listed
Communication Services
Telecommunication Services
Consumer Cyclical
Advertising & Marketing Services
Furnishings, Fixtures & Appliances
Homebuilding & Construction
Manufacturing - Apparel & Accessories
Manufacturing - Apparel & Furniture
Retail - Apparel & Specialty
Consumer Defensive
Beverages - Non-Alcoholic
Financial Services
Diversified Financial Services
Healthcare
Healthcare Providers & Services
Medical Devices & Instruments
Medical Diagnostics & Research
Medical Instruments & Equipment
Industrials
Farm & Heavy Construction Machinery
Transportation & Logistics
Utilities
Utilities - Independent Power Producers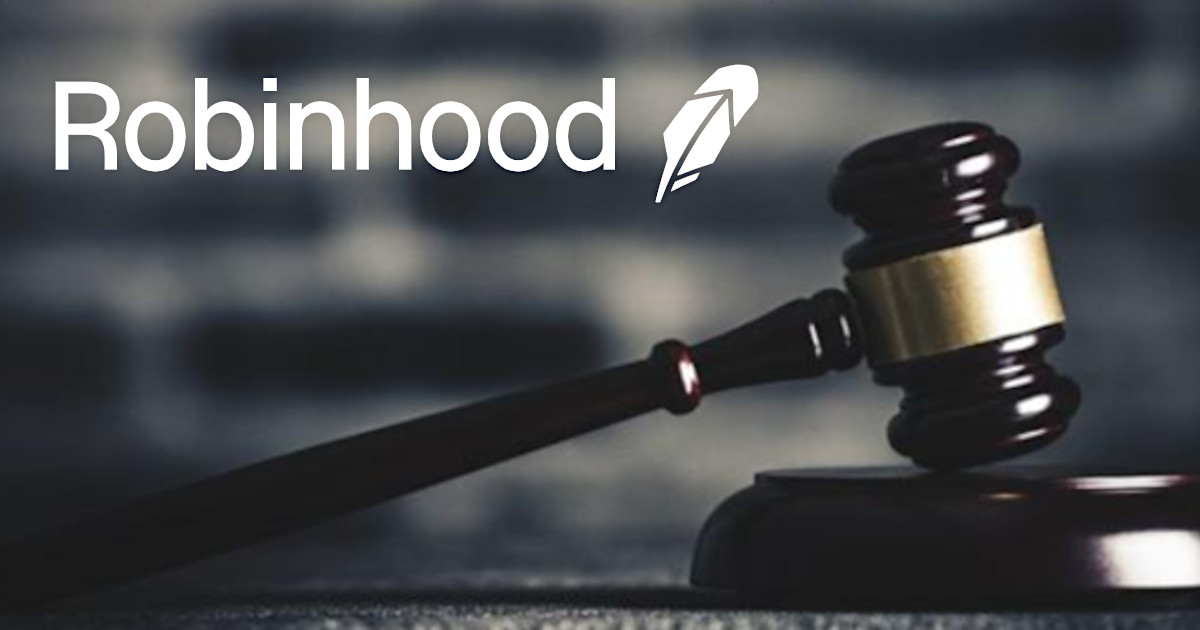 Is Robinhood Violating the Fiduciary Conduct Standard in Massachusetts?
A complaint against Robinhood has been filed by the state of Massachusetts. The action is based on a new state law that it began to enforce in September. This filing comes in the same week that the self-directed brokerage firm settled a suit with the SEC by paying $65 million. The new action is based on regulations unique to broker-dealers conducting business in Massachusetts, it charges the online broker with "gamification" of its platform.
Back in March, the Massachusetts Securities Division adopted amendments to one of their codes in response to the U.S. Circuit Court which threw out the Department of Labor's fiduciary rule two years prior. The DOL regulation sought to curb conflicts of interest in financial advice by holding broker-dealers to the highest standard of doing what is in the clients' best interest, rather than the lesser suitability standard they had been operating under. The amendment to the state's existing code included language that held the broker-dealer community to a similar standard as wealth managers when providing investment advice.
What's in the Amended Code?
The regulations cited in the action became effective on March 6, 2020, while enforcement of the regulation began on September 1, 2020. According to the Secretary of State for the Commonwealth of Massachusetts website, the regulations make a broker-dealer or agent subject to a fiduciary duty to clients when providing investment advice, recommending investment strategy, moving assets to an account, or the purchase, sale, or exchange of securities. Commissions are allowed under the current law; however, it requires that a broker-dealer or agent make recommendations and provide investment advice without regard to the financial or any other interest of anyone other than the customer. The fiduciary conduct standard also requires that the broker-dealer or agent must take all reasonably practicable efforts to avoid conflicts of interest and reduce conflicts that cannot reasonably be avoided.
Unsolicited trades, defined as one in which the client initiates the transaction without the idea having first come from the investment professional, have not been subject to the fiduciary conduct standard. The standard applies in connection with recommendations or advice provided by a broker-dealer. Activities of a broker-dealer in connection with unsolicited trades are subject to both state and federal conduct rules.
What's in the Complaint?
Robinhood has 486,000 brokerage accounts in Massachusetts with total assets of $1.6 billion. The complaint alleges that Robinhood exposed Massachusetts investors to "unnecessary trading risks" by "falling far short of the fiduciary standard" The 24-page complaint from the Office of the Secretary, William Galvin, focuses on the tactics that Robinhood uses to keep investors engaged. The implication is that the self-directed broker-dealer encourages users on the platform through what it calls "gamification." Examples cited within the complaint include one Robinhood customer with no investment experience that made more than 12,700 trades in just over six months.
Referring to Robinhood's business practices, Galvin said, "They know that their investors are primarily younger. It's because they think there are more unsophisticated investors among them -- we heard from some of them". He charged, "They've exploited the current situation with the pandemic. They contributed to the frothiness of the market, bringing people in who don't know much about it. They're not responsible fiduciaries."
A Robinhood spokeswoman disputed the allegation, "Those who dismiss new and younger investors, who come from increasingly diverse backgrounds, as unsophisticated or unserious perpetuate the myth that investing is only for the wealthy," she said. "History is littered with startups criticized by the establishment that are now strong, longstanding businesses."
Robinhood plans to defend itself.
What it Could Mean for Robinhood?
There are two main charges in the Massachusetts complaint against the broker. First is that Robinhood encourages risky trading. The second is that they ignore their own options-approval rules by allowing margin accounts for users of their app with little or no market experience. Proving that they encourage risky trading because of the alleged gamification of the platform may be difficult. The marketing of most retail platforms includes some method of added appeal related to the target demographic. The challenge is in the difficulty of proving that Robinhood encouraged speculation. The second main charge seems to depend on more clear-cut evidence. The complaint alleges about 68% of Massachusetts Robinhood account owners that are approved for margin trading have been identified as having limited or no investment experience. Since margin accounts provide Robinhood with additional order flow and the ability to extend credit for which Robinhood does earn daily interest, they may be in violation. Their own rules on extending credit demonstrate they believe clients should have a minimum level of experience. If it's accurate that the broker's questionnaire records indicate 68% of Massachusetts Robinhood margin account owners did not have this experience when they first had margin made available to them, Robinhood's conduct does not meet the state's code and Secretary Galvin's complaint is valid.
On December 8, 2020 Robinhood selected Goldman Sachs to lead preparations for an initial public offering (IPO) which could be valued at more than $20 billion. The Massachusetts complaint, or any fines stemming from it, are not expected to have a material impact on the companies plans or valuation.
Suggested Reading:
The Federal Reserve and MIT are Experimenting with Digital Currencies
College Scholarships for Esports Gamers
Do You Know a Student Who Could Use $7,500 for College?
Tell them about the College Challenge!

Sources:
Robinhood is Expected to be a Top IPO – Regulatory Actions Show Hurdles
After Courts Kill a Federal Fiduciary Rule, Massachusetts Launches Its Own
Massachusetts Fiduciary Conduct Standard for Broker-Dealers and Agents
Ahead of an IPO Robinhood Agrees to Pay $65MM to Settle Charges
SEC Charges Robinhood for Misleading Investors
Robinhood Accused of Gamification in Massachusetts
Massachusetts Regulators File Complaint Against Robinhood
The Fiduciary Rule Is Dead. What's an Investor to Do Now?