Companies by Sector
More than 6000 listed
Communication Services
Telecommunication Services
Consumer Cyclical
Advertising & Marketing Services
Furnishings, Fixtures & Appliances
Homebuilding & Construction
Manufacturing - Apparel & Accessories
Manufacturing - Apparel & Furniture
Retail - Apparel & Specialty
Consumer Defensive
Beverages - Non-Alcoholic
Financial Services
Diversified Financial Services
Healthcare
Healthcare Providers & Services
Medical Devices & Instruments
Medical Diagnostics & Research
Medical Instruments & Equipment
Industrials
Farm & Heavy Construction Machinery
Transportation & Logistics
Utilities
Utilities - Independent Power Producers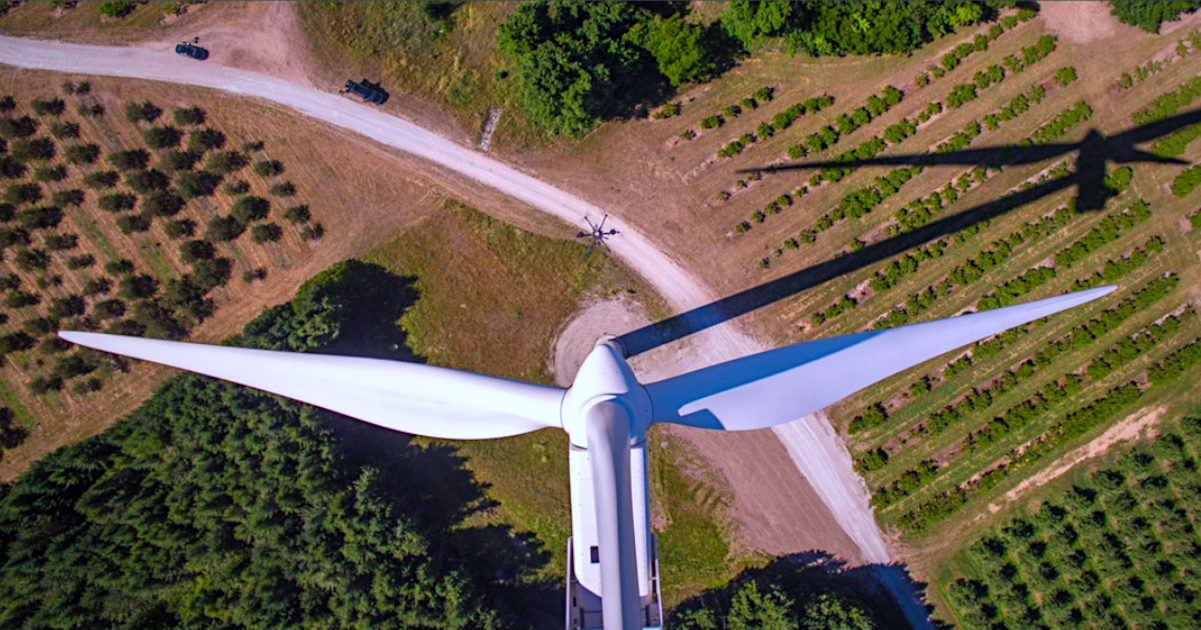 Utility Mergers May Be Reheating After Pausing for the Pandemic
NextEra Energy (NEE) made an all-stock acquisition offer for Evergy (EVRG) earlier this week. It has been reported that Evergy quickly dismissed the $60 per share offer as inadequate. The offer comes after NextEra, the world's largest wind and solar power producer, was rebuffed in its attempt to acquire Evergy last spring and Duke Energy (DUK) in September. Evergy is under pressure from one of its shareholders, Elliot Management, to consider consolidation.
Merger activity was picking up before the pandemic - Utility merger activity had been increasing steadily between 2012-2016. Activity remained at a fervid pace in recent years. In 2017 Sempra Energy (SRE) acquired Oncor, the regulated utility unit of TXU. In 2018, Great Plains Energy and Westar Energy merged to form Evergy, Inc. In 2019 Dominion Energy (D) closed its acquisition of SCANA, and Centerpoint Energy (CNP) absorbed Vectren. This year, however, has largely been characterized by merger offers but no agreements.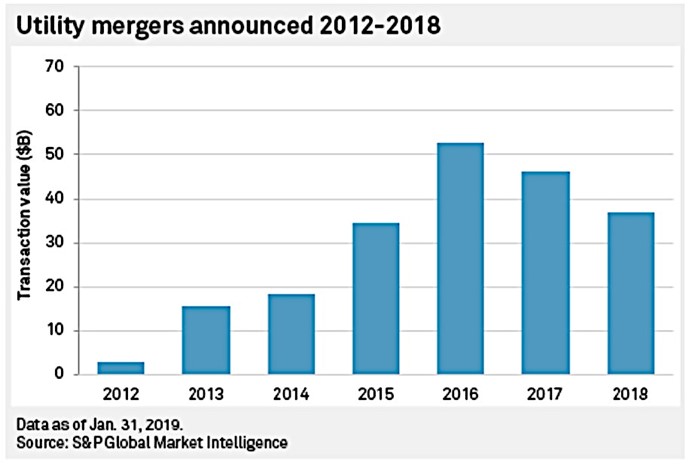 Merger agreements among regulated assets are difficult to justify - Under cost-of-service rate-making, utility rates are set to recover costs and leave a little leftover to compensate investors. Cost reductions through a merger or other means often face a reduction in rates. Consequently, it is difficult to pay a market premium without it being highly dilutive to earnings without cost savings. Combining noncontiguous service areas limits cost reductions beyond headquarter reductions. Merger savings must come from unregulated operations. Hostile takeovers among utilities are extremely rare because they require regulatory approval. NextEra CEO James Robo said on September 30, 2020, that he would not pursue hostile acquisitions because major deals could only clear regulatory hurdles if companies worked co-operatively.
History of utility mergers - In the nineties, there was a wave of merger activity among utilities. Mergers typically took the form of a large electric utility taking over its neighboring smaller gas utility. The thought process was that the company that owned the meter rights owned the customer. At the time, there was a belief that utilities could use that connection to sell customers unregulated products. Products such as appliance repair service agreements had become popular. In addition, natural gas service was becoming unbundled, allowing customers the ability to buy gas from a third party and then pay the utility solely for the distribution service. Utilities began forming their own unregulated marketing subsidiaries, often with names similar to the regulated utility name. Utilities needed to acquire, merge, or sell out to control enough metered customers to compete. Over time, regulators tightened the rules regarding the sale of unregulated services to utility customers.
Why has merger activity increased? Around the turn of the century, electric utility service also started to become unbundled. Large customers could purchase power from marketers or even self-generate via cogenerations. The shift away from traditional utility operations has continued with the spread of renewable power generation. Utilities like NextEra that have focused on wind generation have seen their stock price soar while utilities stuck with stranded coal generation assets have seen their stock underperform. That has given currency to the winners in the form of a high stock price.
Will merger activity reignite? COVID-19 and the resulting shutdown of the economy have made acquisitions difficult in all industries. Having a good sense of the true cash flow of an asset to acquire is difficult during normal situations and close to impossible under current situations. The fact that companies are even considering making an acquisition is a clear sign that the appetite for acquiring is there. As pandemic concerns began to wane with signs of a possible vaccine, it is reasonable to think that merger activity will pick up again. We look for 2021 to be a busy year for utilities.
Suggested Reading:
Will Solar Panels Continue to be Subsidized?
Will M&A Activity Spread to Canada?
Mergers Within the energy Industry are Heating Up

Each event in our popular Virtual Road Shows Series has a maximum capacity of 100 investors online. To take part, listen to and perhaps get your questions answered, see which virtual investor meeting intrigues you here.
Sources:
https://www.forbes.com/sites/greatspeculations/2020/06/21/evergy-inc-the-latest-phase-of-utility-ma/?sh=2c34d7374671, Roger Conrad, Forbes, June 21, 2020
https://www.utilitydive.com/news/nextera-mulls-bid-for-evergy-amid-market-volatility-may-face-competing-off/575675/, Iulia Gheorghiu, Utility Dive, April 8, 2020
https://www.reuters.com/article/us-evergy-m-a-nextera-energy-exclusive/exclusive-nextera-energy-in-15-billion-bid-for-evergy-sources-idUSKBN27P2S8, David French, Reuters, November 9, 2020
Photo: Skyspecs