Companies by Sector
More than 6000 listed
Communication Services
Telecommunication Services
Consumer Cyclical
Advertising & Marketing Services
Furnishings, Fixtures & Appliances
Homebuilding & Construction
Manufacturing - Apparel & Accessories
Manufacturing - Apparel & Furniture
Retail - Apparel & Specialty
Consumer Defensive
Beverages - Non-Alcoholic
Financial Services
Diversified Financial Services
Healthcare
Healthcare Providers & Services
Medical Devices & Instruments
Medical Diagnostics & Research
Medical Instruments & Equipment
Industrials
Farm & Heavy Construction Machinery
Transportation & Logistics
Utilities
Utilities - Independent Power Producers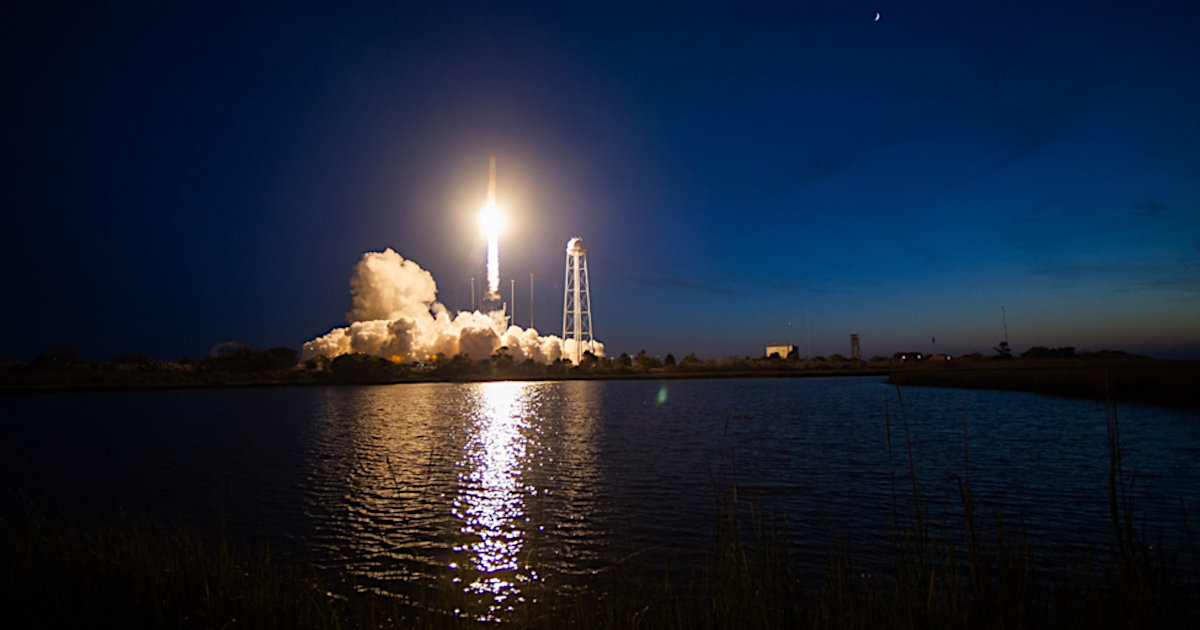 Potential Rocketships from the Proposed Infrastructure Plan (Plus Explosions)
On March 31, 2021, the White House released details of the American Jobs Plan (AJP), a $2.2 trillion eight-year plan to improve the infrastructure of the United States. While the program uses the term infrastructure loosely to include modernizing schools and childcare facilities and providing affordable housing, it is worth noting that the proposal includes $100 billion to upgrade the nation's energy transmission industry. In support for this expenditure, the president cited a Department of Energy study that found that power outages cost the U.S. Economy up to $70 billion annually. The plan attacks many aspects of the current energy system and would have a dramatic impact on the energy and utility industries. Chief among the proposed changes are:
Establish a new Grid Deployment Authority at the DOE. The agency would allow for better leverage of existing rights of way and help finance new power transmission lines.
Provide for tax credits, clean energy procurement by the federal government, and grant support to state, local and tribal governments to improve energy efficiency and reach 100% carbon-free power by 2035.
Provide investment tax credits for transmission lines would help build out 20 gigawatts (GW) of high-voltage capacity lines and support the building of clean energy generation. The tax credits would extend current credits, phasing them out over a ten-year period.
Establish a "Green Bank" which would have the authority to invest $27 billion alongside the private sector to speed the deployment of new energy technologies.
Make $174 billion of investments in the electric vehicle market, giving consumers point of sale rebates and tax incentives to buy American-made EVs. It also gives incentives to state and local governments and the private sector to build a national network of 500,000 EV charging stations, up from current levels of 42,000.
Purchase clean energy for all government buildings and many government vehicles. The plan would electrify the US Postal Service vehicles.
Winners
Electric Utilities: The electric utility industry seems to be a clear winner from the AJP. Through subsidies and tax credits, they will expand their rate base by upgrading and building new transmission lines at a faster rate. They will also benefit from increased electric flow associated with a shift towards electric vehicles. We believe the benefits of increased demand will more than offset the negative effects of increased regulation.
Renewable Energy Generators: The extension of tax credits for clean energy manufacturing will benefit companies involved in the generation of renewable energy. These include solar, hydro, biofuel, and other forms of generation. Distributed generation companies will benefit from extended tax credits and increased awareness of their products. Companies involved in the research and development of generation and storage will benefit from direct government investments.
Nuclear Manufacturers and Uranium Producers: The shift towards zero-carbon power generations may spur a new era of investments in nuclear generation. Unless power storage capabilities are improved, renewable power sources such as wind and solar will continue to require a solid baseload of generation from other sources. In the last few years, technological improvements have increased the viability of small nuclear reactors that are safer and more efficient than traditional nuclear reactors. Building new nuclear reactors would have a direct positive effect on the uranium industry, which has been depressed ever since the Fukushima disaster in 2011.
Losers
Carbon-based fuels such as coal and oil: The AJP would accelerate the shift towards clean energy to the detriment of traditional carbon-based fuels such as coal and oil. Decreased demand for gasoline resulting from a shift towards electric vehicles would lessen the demand for oil. The building of an improved electric transmission grid would support the development of wind and solar generation and mean less coal and oil-based generation. Forcing utilities to wean themselves off carbon-emitting sources by 2035 would put many coal and oil generation plants out of commission before the end of their useful life.
Take-Away
A proposal is just a proposal, and the finer details of any infrastructure plan will need to be ironed out. That understood, from an investor's standpoint, it is clear that the president intends to push support of clean energy initiatives. The expected success would benefit carbon-free companies and hurt carbon-based companies. Coal and oil producers will not go away but demand growth for their fuels will be less. On the other hand, demand for clean energy fuels will increase. How quickly demand shift to green fuels will depend on the ultimate shape of whatever infrastructure plan is passed by government.
Suggested Reading:

Sources:
https://www.whitehouse.gov/briefing-room/statements-releases/2021/03/31/fact-sheet-the-american-jobs-plan/, The White House, March 31, 2021
https://www.csis.org/analysis/american-jobs-plan-gets-serious-about-infrastructure-and-climate-change, Lachlan Carey, Center For Strategic & International Studies, April 2, 2021
https://www.wri.org/blog/2021/04/american-jobs-plan-climate-jobs-us, World Resources Institute, April 1, 2021
https://www.washingtonpost.com/us-policy/2021/03/31/biden-infrastructure-climate-plan/, Jeff Stein, Juliet Eilperin, Michael Laris and Tony Romm, Washington Post, April 1, 2021
Photo: NASA Capture of Antares Rocket October 2014 just before Explosion
Stay up to date. Follow us:
Company
Ticker
Price
Previous
Mkt Cap
Volume
52wk Range
InPlay Oil
IPOOF (OTCQX)
$3.24
$279.34M
0
$0.38 - $3.47
Fundamental Analysis
Indonesia Energy Corp Ltd - Ordinary Shares
INDO (AMERA)
$19.59
$149.81M
0
$2.61 - $86.99
Fundamental Analysis
Gevo Inc.
GEVO (Nasdaq)
$4.71
$951.37M
0
$2.79 - $10.03
Fundamental Analysis
Energy Fuels Inc
UUUU (AMERA)
$8.93
$1.40B
0
$4.32 - $11.39
Fundamental Analysis
enCore Energy Corp
ENCUF (OTCQB)
$1.26
$400.27M
0
$0.75 - $1.80
Fundamental Analysis
Advanced Market Data
()
Detailed Quote
Charts
Statistics
Financials
Historical Quotes
Insider Activity
Key Ratios