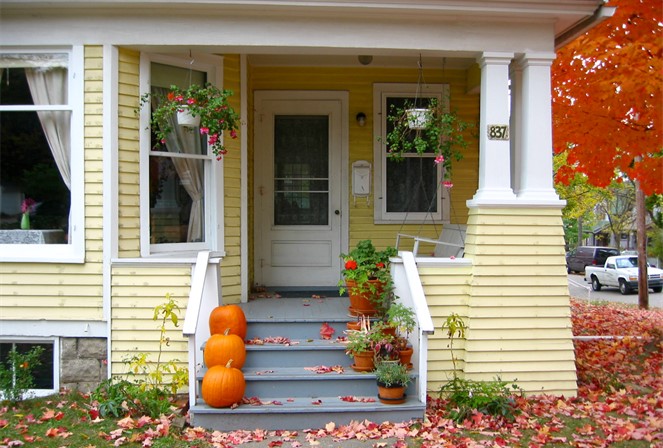 Homeowners With Low Rates May Keep Inventories Low and Prices Stable
For many, the largest single asset they own is their home. While many investors are concerned about what rising interest rates may mean for investments in the stock market, homeowners are keenly aware that rates can directly impact home prices as most borrow to buy. The amount they can borrow is directly related to their cash flow, so the purchase price they can afford rises and falls with mortgage rates. This impacts demand and offer prices. But what does it do for the supply side of the pricing mechanism?
Rate Increases and Homes on the Market
Mortgage rates over the past year have risen from the low 3% range to the low 6% range for traditional 30-year loans. Typically the period in the rate cycle when mortgages begin to rise corresponds to a Fed tightening cycle, as it has in 2022. While rates were lower, buyers were able to afford "more house" and allowed sellers to push up asking prices – or in some cases, buyers would have had a bidding war driving up a home's price.
As rates increase and it then costs borrowers more each month for the same price, buyers lessen. Home prices initially don't decline as quickly as sellers would like as home sellers are stickier on the way down than they are on the way up. As with any investment, until you book your profit/loss, it's just paper gains/losses. And homeowners don't like to think of themselves as having "lost" thousands because their house once would have fetched more. So home buyers sit and wait, which in the past has caused inventories to increase. Eventually, there is capitulation among homeowners, and many houses hit the market with lower prices attached to them.
This has not happened yet during this rate cycle, and there is an underlying reason that may prevent it from happening. Existing homes are not entering the market as expected.
Homes for Sale are Scarce
The Wall Street Journal published an investigative piece on the real estate market and how Homeowners with low mortgage rates are stubbornly refusing to sell their homes because it would mean they'd have to borrow at much higher rates for wherever they may move.
The Journal reported that housing inventories had risen somewhat from record lows earlier in 2022. But this is primarily because they aren't selling as quickly. The number of newly listed homes from mid-August to mid-September fell 19% from the same weeks last year. This suggests that those that may have sold to move for any reason are staying put.
The explanation for this unexpected phenomenon is that most that have purchased or refinanced their homes in the past few years have historically low mortgage rates. Imagine having 2.75% locked in for 30 years and knowing that if you purchase the home in the next town with the extra bedroom, your rate will be 6.25%. Potential sellers are opting to make do.
Homes will always enter the market regardless of dynamics. People die, change jobs, get divorced, the kids move out, etc. But, if those who have the option not to move decide to stay in larger percentages than in the past, it could keep the inventory of homes for sale below normal levels. The low supply could keep home prices elevated.
Another option someone who would like to move has is to rent. Rents have been quite high; this would serve to reduce the upward pressure on tenants. It would also keep homes from entering the market, allowing them to retain values better than might be expected with higher mortgage rates.
The scarcity of homes on the market is one of the primary reasons home prices have retained their high levels, despite seven straight months of declining sales in a period when interest rates have roughly doubled since December.
Handcuffed by Low Rates
There is a term used on Wall Street for employees that feel they can't leave their company because they have vesting interests worth too much. For example, my friend Katherine was granted stock options from her company, the ability to exercise the options vested over a few years. At any point, if she left to take another position, or as she told me she wanted to do, raise children, she would have been leaving a huge sum of future stock or cash behind. Homeowners with mortgages near 3% when rates are near 6% have found their situation similarly handcuffs them and drives greed-based behavior.
Today Millions of Americans are locked in historically low borrowing rates. As of July 31, nearly nine of every ten first-lien mortgages had an interest rate below 5%, and more than two-thirds had a rate below 4%, according to mortgage-data firm Black Knight Inc. About 83% of those mortgages are 30-year fixed rates.
Can it Last?
Homeowners looking for more space are now more likely to add on than they had been before. For those looking to scale down, they may find that it isn't worth it. In an analysis of four major metro areas—Atlanta, Chicago, Los Angeles, and Washington—Redfin found that homeowners with mortgage rates below 3.5% were less likely to list their homes for sale during August compared with homeowners with higher rates.
It is difficult to predict any market, and there is very little history to look back on when rates have been increased this quickly. Sam Khater, the chief economist for Freddie Mac, told the Wall Street Journal an analysis he did in 2016 of past periods of rising rates showed a decline in sales in which a buyers' prior mortgage rate was more than 2% below their new mortgage rates. But there was no change if the difference between the rates was less than two percentage points. We are likely to retain more than a 2% margin for some time based on how low homeowners' mortgages now are. Perhaps until many of the loans are paid off.
Managing Editor, Channelchek
Sources
https://www.wsj.com/articles/after-years-of-low-mortgage-rates-home-sellers-are-scarce-11663810759?mod=hp_lead_pos3