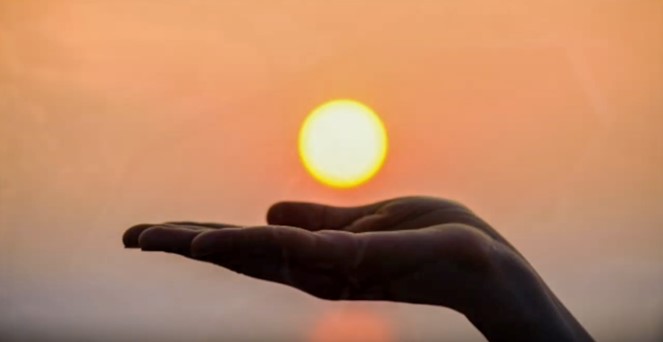 Will Asset Managers Start Stepping Back from ESG Pledges?
The Net Zero Asset Managers (NAZM) initiative is an international group of 291 asset managers with 66 trillion in combined AUM. They all signed that they are committed to supporting the goal of net zero greenhouse gas emissions by 2050 or sooner. This week the number of asset managers was reduced by one as Vanguard, with $8.1 trillion AUM left the agreement. Vanguard said it made the decision in an effort to better speak for itself on its views and to be certain to balance client's needs and returns along with climate impact in its funds' investments.
"Industry initiatives like NZAM can advance constructive dialogue, but they can also create confusion about the views of individual firms. We want to provide greater clarity that Vanguard speaks freely on important matters such as climate risk. After a considerable period of review, we have decided to withdraw from the NZAM in order to provide clarity on what our investors want about the role of index funds and how we think about material risks, including climate-related risk," said Alyssa Thornton, a spokesperson for Vanguard.
Firms that have signed the NAZM agreement are coming under a lot of pressure from states, pension funds, and others to defend how this is measurably best for the assets left in the care of the manager.
Vanguard, the world's top mutual fund manager, official statement read, "We have decided to withdraw from NZAM so that we can provide the clarity our investors desire about the role of index funds and about how we think about material risks, including climate-related risks—and to make clear that Vanguard speaks independently on matters of importance to our investors." Again, the themes are to not be beholden to outside control over its decisions and the company developing its own measurements of material risks from world energy-related moves.
Vanguard, said the change "will not affect our commitment to helping our investors navigate the risks that climate change can pose to their long-term returns."
Is This Going to Be a Trend?
There is a movement growing with large clients asking investment firms to explain how their energy-investment-related decision is in line with their fiduciary role. Roughly a week ago, Consumers' Research and 13 state attorneys general asked the Federal Energy Regulatory Commission to review Vanguard's request to own energy company stocks. "Americans are paying sky-high electricity rates and companies like Vanguard are making the problem worse," Will Hild, executive director of Consumers' Research, wrote in an op-ed for the Wall Street Journal.
Another issue Hild has with Vanguard is its meddling with strategic decisions and corporate governance at energy firms. Hild wrote, "With more than $7 trillion in assets under management, the Pennsylvania-based investment firm has publicly committed to pressuring utilities to lower their emissions." Hild then accused, "Vanguard appears to be not only putting America's critical infrastructure at risk but violating its agreement only to control utility company shares passively. To protect U.S. consumers and safeguard national security, FERC should investigate the company's conduct."
Vanguard isn't the only firm of the 291 that are being questioned by their largest customers.
Today North Carolina State Treasurer Dale Folwell sent a letter to BlackRock's board of directors calling for Fink to step aside because the CEO's "pursuit of a political agenda has gotten in the way of BlackRock's same fiduciary duty" to its investors. "A focus on ESG is not a focus on returns and could potentially force us to violate our fiduciary duty," Folwell wrote. North Carolina has approximately $14 billion with Blackrock, and $111 billion under management.
But the fiduciary knife can be cut both ways. Those that are more concerned with any impact that continued fossil-fuel use would have on climate and economies stand behind the argument that it is not in anyone's best interest not to follow a net zero 2050 goal. "It is unfortunate that political pressure is impacting this crucial economic imperative and attempting to block companies from effectively managing risks — a crucial part of their fiduciary duty," said Kirsten Snow Spalding, a vice president at sustainability nonprofit Ceres and a NZAM founding partner.
Meanwhile in order to be able to best decipher how to view concepts like net zero investing, the Texas Senate Committee on State Affairs will hold a hearing on December 15 to discuss the impacts of environmental social governance (ESG) policies on state pensions. The panel has asked Vanguard, BlackRock, StateStreet and ISS to appear and answer questions about their ESG practices. Texas previously asked the four firms to turn over documents in August. The Lone Star state had subpoenaed BlackRock to provide additional documents in person after the firm failed to comply with certain aspects of the initial request.
Take Away
All trends, whether investment related or not go through a vetting period, followed by a continued push and pull to seek balance. Firms that have signed on to NAZM can do their own analysis and develop their own plans that best serve their customers. The NZAM may only get in the way. Yet, they don't have to back-off of caring about and keeping in mind environmental principles, they can just better tailor them to those they are contracted to invest for. An outside global organization is less likely to understand how to be a fiduciary for a Vanguard fund that may be used in the Louisiana state pension system. And with more investment firms acting independently, more and better opportunities will grow from the competition.
ESG, which is in a related family, will also develop and evolve over time. Down the road, investors, analysts, and organizations providing ESG scoring can get revised measures on impact and adjust scoring based on effectiveness.
Managing Editor, Channelchek
Sources