Companies by Sector
More than 6000 listed
Communication Services
Telecommunication Services
Consumer Cyclical
Advertising & Marketing Services
Furnishings, Fixtures & Appliances
Homebuilding & Construction
Manufacturing - Apparel & Accessories
Manufacturing - Apparel & Furniture
Retail - Apparel & Specialty
Consumer Defensive
Beverages - Non-Alcoholic
Financial Services
Diversified Financial Services
Healthcare
Healthcare Providers & Services
Medical Devices & Instruments
Medical Diagnostics & Research
Medical Instruments & Equipment
Industrials
Farm & Heavy Construction Machinery
Transportation & Logistics
Utilities
Utilities - Independent Power Producers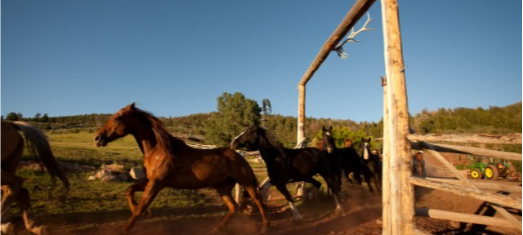 Equity Managers can Shine after a Good Shellacking
Steep market selloffs have historically provided opportunity for investors. The most successful have been contrarians who are selective in what they add to their positions. They analyze which industries and which companies within those industries have been dragged down with the stampede of selling. Like a sniper, they select their target and take sharp aim at those companies they expect to outperform.
Stock Index Contrarians
Other investors, instead, jump into the overall markets with a blanket approach, as most investors are still rushing for the exit. They're also often rewarded with outsized returns. For example, 11- years ago, this week, investors were buying into a selling frenzy. Their confidence in cycles paid off. The washout peaked on March 9, 2009. The low levels have not been revisited since. Their confidence paid off.
Historically, buyers of the overall market into huge selloffs have eventually been rewarded.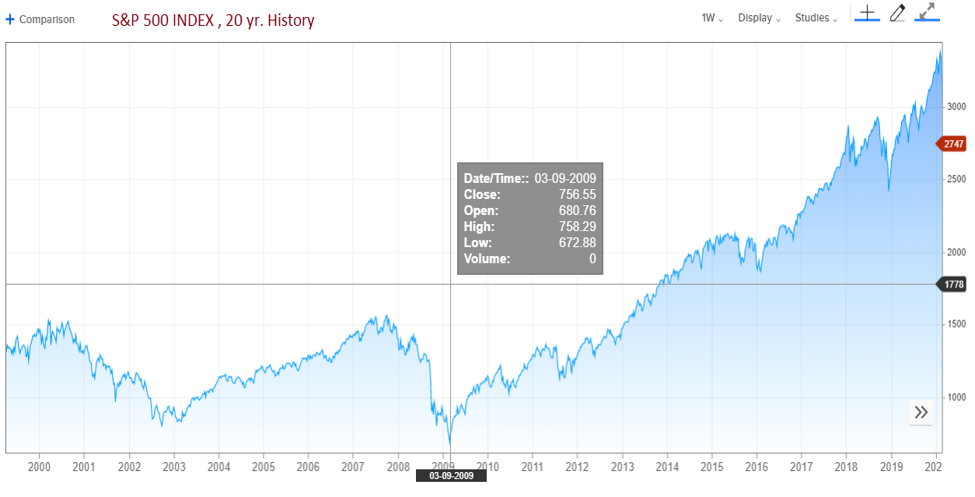 Source: CNBC
Stock-Picker Contrarians
After September 11, 2001, air travel came to a halt. There were not many people who were looking to load up on Boeing stock. Those that owned it wish they hadn't and let their anxiety take over as they sold. On the other side of this fear were far fewer buyers than sellers. These investors saw only value in an industry they did not expect to go away. Perhaps some of these buyers ignored the headlines and realized Boeing is also a military contractor. Others may have purely looked at the BA balance sheet to see that it was priced well. Whatever caused some to buy this aircraft manufacturer after the attacks in 2001, if they held for only a month, they far exceeded the returns available from the S&P, which also rose during that time. Since then, Boeing has returned almost 600% to The S&P's 80-85%.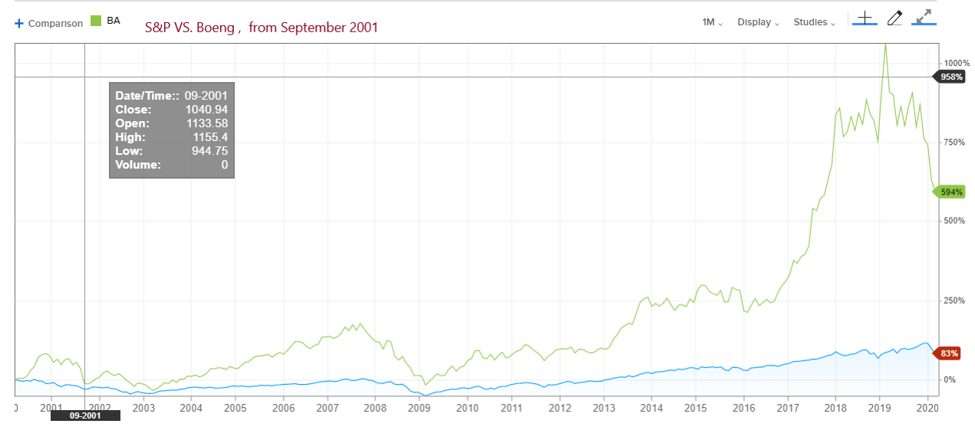 Source: CNBC
We simply attempt to be fearful when others are greedy and to be greedy only when others are fearful. -Warren Buffet
Opportunity
For those that have been in the market for more than a few of these rollercoaster rides, there is very little new in these scenarios. When everyone is selling, look for opportunities. When the overwhelming consensus is that it can only go higher, take some cash out to be used for when that sentiment changes (sell high). We all know to "buy low," it's difficult for most when we're in the midst of a wash-out.
It's also good to be reminded that it takes patience to wait to be near the bottom, and you aren't likely to time it perfectly (ever). The market is surely presenting great deals right now. Look for companies that are acquisition targets, dragged down with the surge, maybe start at those that were in the best sectors before the wave of selling. The market has provided participants a good shellacking, relax, and shop smart.
Suggested Reading:
IRA Thoughts: When Market Selloffs and Tax Season Collide
Black Swans, Falling Knives, and Market Corrections