Image Credit: XPeng Motors Twitter
The Era of Flying Cars May Have Just Dawned
Some electric vehicle (EV) companies are not limiting their vehicles to the road. Yesterday (October 19), XPeng Motors ($XPEV), a Chinese company with the slogan "Pioneering mobility, Exploring technology," announced a $500 million investment in a company that designs flying cars — they already have a prototype.
XPeng announced the half-billion $US dollar investment in Chinese urban air mobility company HT Aero in a news release. HT Aero is an eight-year-old company that is in the flying car business. The company has built prototypes and brought one it calls the "X2" to a Chinese air show in September.
While many have dreamed for decades of the day they could have a "car" in the garage that would easily fly over traffic and gain access to areas past where the road ends; the vision may have been very different than the current HT Aero prototypes. The X2 is all-electric, has vertical take-off and landing, and incorporates XPeng's charging technology. There is an overlap with the autonomous driving technology incorporated for both on and off-road. The thought is the average operator will need some help operating an aircraft without advanced pilot training.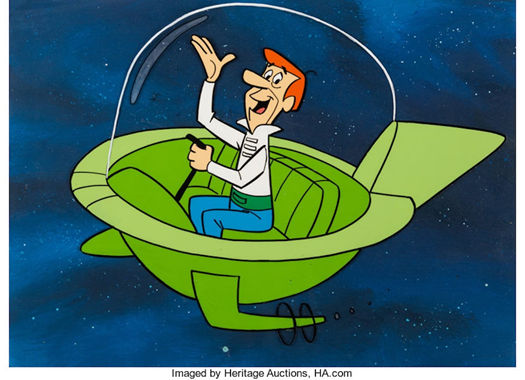 Image Credit: HA.com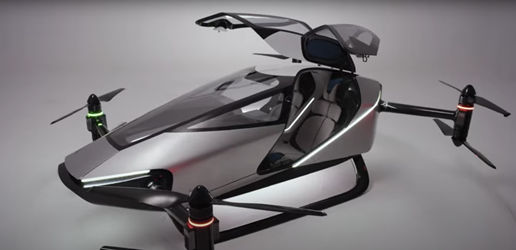 Image Credit: Xpeng HT
In the news release, Xpeng Motors expressed: "What we are seeing is the integration of the three driving forces of smart mobility–disruptive technology, new sources of energy, and mass production. We will embrace this opportunity, which is unprecedented in the history of modern transportation."
Plans for a Domestic Flying Car?
Joby
Aviation which is headquartered in Santa Cruz, California is building an urban air-mobility business. It has been described as a Tesla plus Uber, in the skies. Joby plans to merge with a SPAC sponsored by LinkedIn co-founder Reid Hoffman.
Elon Musk had once been asked at a shareholder meeting if flying vehicles were on his "to-do" list, "Electric planes, yes, I've been dying to do that for a decade, honestly," Musk continued to express that there are no immediate plans as he has a lot on his plate already.
Suggested Reading:

Sources:
https://www.businesswire.com/news/home/20210923006034/en/XPeng-Backed-HT-Aero-Unveils-Flying-Vehicle-City-Usage-Scenarios
https://portalvhds1fxb0jchzgjph.blob.core.windows.net/press-releases-attachments/1342450/HKEX-EPS_20211019_9978428_0.PDF
https://www.barrons.com/articles/xpeng-stock-flying-cars-51634600418
Stay up to date. Follow us: