Companies by Sector
More than 6000 listed
Communication Services
Telecommunication Services
Consumer Cyclical
Advertising & Marketing Services
Furnishings, Fixtures & Appliances
Homebuilding & Construction
Manufacturing - Apparel & Accessories
Manufacturing - Apparel & Furniture
Retail - Apparel & Specialty
Consumer Defensive
Beverages - Non-Alcoholic
Financial Services
Diversified Financial Services
Healthcare
Healthcare Providers & Services
Medical Devices & Instruments
Medical Diagnostics & Research
Medical Instruments & Equipment
Industrials
Farm & Heavy Construction Machinery
Transportation & Logistics
Utilities
Utilities - Independent Power Producers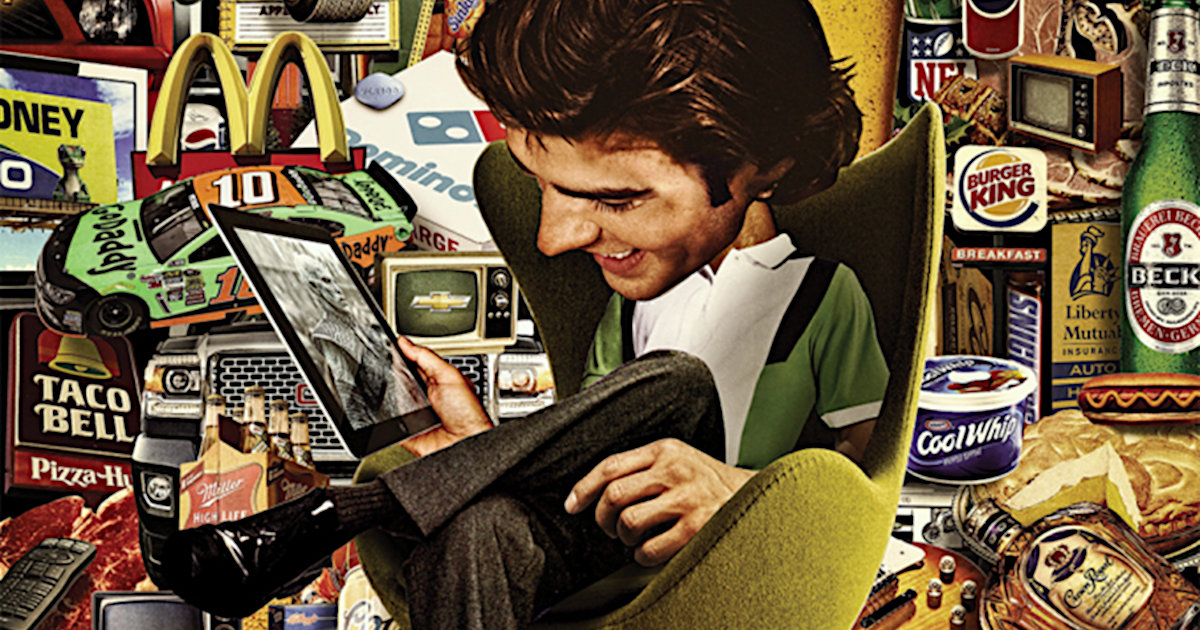 Cord-Cutters, Advertisers, and Market Disruption
Internet television, or streaming TV, reached a tipping point last year. Viewers had more time at home to review the alternatives to cable and perhaps less money to pay for the cable subscription. This is only part of the reason why a full 15 percent of U.S. cable TV consumers cut the cord amid the pandemic-imposed lifestyle in 2020.
The number of subscribers to more traditional TV is fading just as the use of telephone landline customers faded after cell phones were adopted. And the change is happening quickly. The growth of TV viewers connected via streaming services grew to 84 million U.S. households according to eMarketer, while report fewer than 78 million U.S. households maintained a cable subscription by January 2021. This is causing accelerated disruption in spending on advertising. And the trend is unlikely to reverse. According to new research by TradeDesk and YouGov, the number of additional viewers who expect to cut the cord and be cable-free during 2021 is 27% which is an accelerated pace from the large 15% migration in 2020.
Subscriber Cost
Price is one of the factors driving this disruptive shift, but with untethered accessibility, fine-tuned selection, and the inclusion of traditional broadcasters offering online access, consumers can now opt for premium content they can watch where they want and on-demand. There is no longer a distinct prime time for viewing or advertisers, only prime shows.
Marketers acknowledge the rise of CTV and, as important, the move from linear TV. But, there still may be a heavier weighting toward ad spending on traditional TV relative to how the desired audience actually consumes news, sports, and entertainment. According to the TradeDesk report (The CTV Tipping Point), data indicates budgets are not yet fully allocated to where the target audience is most likely to be found. They reported that this is most prevalent for brands trying to reach a young audience. These brands are likely missing opportunities to reach potential customers who are no longer linked via a cable box. Despite the less than nimble shift, TradeDesk reports 89 percent of marketers believe that CTV advertising is just as, or more effective as linear TV. Each Spring a TV ad buying extravaganza named Upfronts is held where TV ad buyers and sellers hammer out billions in marketing agreements. At the most recent Upfronts, a majority (59 percent) of linear TV ad buyers said they're making fewer upfront commitments in 2021, as the advertising industry is realigning to put their products on the screens of the right people. One significant finding in the TradeDesk report is marketers' preference for CTV to build awareness of their brands. Forty-three percent identified CTV as the number one channel for brand storytelling in 2021. The next best for introducing a brand was social media (29 percent), and then linear TV (26 percent).
Sports Impact
Live sports broadcasting is a factor helping to shift traditional activity among both advertisers and consumers. Live sports had been a key selling point keeping consumers attached to linear television. This is important because access to watch live sporting events has often been cited as a primary reason consumers continue to keep their cable subscriptions. However, the pandemic may have altered this as many viewers went without many major sporting events in 2020. Since then, as sports slowly return to traditional channels, audiences haven't been following suit.

Advertisements
Many have migrated to new ways of watching live sports, including streaming and social. As a result of these shifts, TV marketers are adjusting their creative approach to take advantage of the benefits of CTV, which differ from the norms of linear TV. This has caused brands to develop new types of creative ads tailored for separate audiences. According to the TradeDesk report, Ads are getting shorter, given that, the viewing experience on CTV differs from its linear counterpart. Additionally, marketers are also using more animation to prepare in case adjustments need to be made after the initial production.
Take-Away
Almost 50 percent of those who already have or plan to cut the cable cord say their main reason is that cable is too expensive. They just don't feel they're getting enough value with the service. At the same time, more and more people are attracted to streaming services because they prefer the viewing experience and on-demand, where and when they're ready. At present, about half of TV viewers say they still subscribe to cable TV services. Demographically the transition is being driven by more than the under-35 years-of-age population, 20 percent of cable subscribers 55 and older said they plan to cut the cord too.
Once the cord is severed, and viewers adapt to the new services, they aren't likely to return. Almost 79 percent of people who stopped paying for cable or never had it say they are unlikely to retain the service.
For investors, this growing shift to streaming means there could be opportunities in companies that provide streaming and ancillary services. Also, media companies to review to make see if they are changing as the world requires the new technology. Outside of the media industry, brands not reaching their intended audience with advertising may suffer as that could be a big differentiator between one brand and another with a similar product offering.
Suggested Reading:
Sources:
https://pages.thetradedesk.com/rs/527-INM-364/images/TheCTVTippingPoint_WhitePaper_TTD_Jan2021.pdf
https://digiday.com/marketing/upfrontses-wtf-upfronts/
https://www.fastcompany.com/90444295/the-major-battle-of-the-2020-streaming-wars-will-be-over-ads
Stay up to date. Follow us:
Company
Ticker
Price
Previous
Mkt Cap
Volume
52wk Range
Advanced Market Data
()
Detailed Quote
Charts
Statistics
Financials
Historical Quotes
Insider Activity
Key Ratios