Companies by Sector
More than 6000 listed
Communication Services
Telecommunication Services
Consumer Cyclical
Advertising & Marketing Services
Furnishings, Fixtures & Appliances
Homebuilding & Construction
Manufacturing - Apparel & Accessories
Manufacturing - Apparel & Furniture
Retail - Apparel & Specialty
Consumer Defensive
Beverages - Non-Alcoholic
Financial Services
Diversified Financial Services
Healthcare
Healthcare Providers & Services
Medical Devices & Instruments
Medical Diagnostics & Research
Medical Instruments & Equipment
Industrials
Farm & Heavy Construction Machinery
Transportation & Logistics
Utilities
Utilities - Independent Power Producers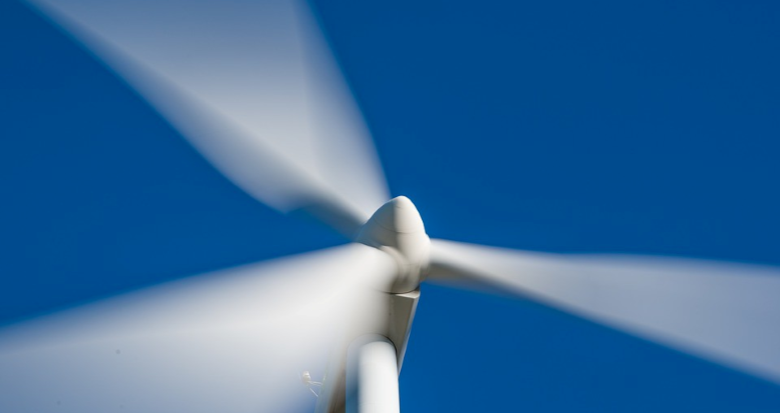 Impact Investing Challenges Traditional Methods for Promoting Social Good
(Note: companies that could be impacted by the content of this article are listed at the base of the story [desktop version]. This article uses third-party references to provide a bullish, bearish, and balanced point of view; sources are listed after the Balanced section.)
Impact investing is a strategy to invest in companies, organizations and funds with the intention to generate a positive social or environmental impact while earning a financial return. Impact investing challenges the view that social and environmental issues should only be addressed by charitable donations, and that financial investments should focus only on returns. The Global Impact Investing Network (GIIN) estimates that over 1,340 organizations managed US$502 billion in impact investing assets worldwide in 2018 and these numbers are expected to grow. Alternative asset managers are starting funds dedicated to meeting environmental, social and governance targets as they seek to diversify product offerings, increase fees and meet growing demand from investors.
Values-based investments. Impact investment strategies offer broad opportunities for investors to advance social and environmental goals through investments that also produce financial returns. Impact investing has gained traction among a wide range of investors.
Doing well by doing good. Impact investments are expected to generate a financial return on capital or, at a minimum, a return of capital. About two-thirds of investors surveyed in the GIIN's 2019 Annual Impact Investor Survey target market-rate returns (66%), and the remaining third are split between those targeting returns closer to market rate (19%) and those targeting returns closer to capital preservation (15%). Those surveyed reported that portfolio performance met or exceeded expectations for both social and environmental impact and financial return. Approximately 15% indicated outperforming in both respects, and only 2% and 9%, respectively, reported underperforming relative to their impact and financial performance expectations.
Making the world a better place. With increasing awareness of environmental, social and governance (ESG) and broader impact investment choices, investors can more directly fund businesses and projects that positively impact society. The growing impact investment market provides capital to address challenges in sectors such as sustainable agriculture, renewable energy, conservation, microfinance, and affordable and accessible housing healthcare and education.
Impact investments may not be suitable. Impact investing encompasses a broad array of investments and may not be suitable depending on an investor's financial and risk profile. For those with limited resources, a low-cost index fund may offer the best solution for meeting their financial goals.
Potential for higher costs. Because impact investing strategies may require specialized skills and due diligence, costs may be higher than investing in more generic or diversified investment strategies.
Difficult to benchmark. Unlike traditional funds that can be measured against available benchmarks, impact investments are often unique and measured using different criteria. Investor's approaches to measuring impact may vary and the choice of what to measure generally reflects investor goals. As more money flows into the sector, some organizations, including the World Bank and Organization for Economic Cooperation, have expressed concerns about the lack of industry standards. Additionally, some worry that companies could overstate the impact of their investments.
Impact investing demonstrates that investment capital can yield social, environmental and financial returns. Impact investments may cross a broad spectrum of investments and encompass both equity and debt. For asset managers, this growing segment offers the potential to increase assets under management with a product that isn't as easily replicated passively. The growing awareness of ESG and increasing interest in socially responsible and impact investments could provide new pools of capital for tackling global challenges. Because investors may be more inclined to measure the impact of their investments versus charitable donors, these investments could be more effectively deployed and capital efficient.
Sources:
Impact Investing Just a Trend or the Best Strategy to Help Save Our World, Forbes, JP Dallman, December 31, 2018.
About Impact Investing, Global Impact Investing Network, 2019.
Annual Impact Investor Survey 2019, Ninth Edition, Global Impact Investing Network, Abhilash Mudaliar, GIIN Research Director, Rachael Bass, GIIN Research Manager, Hannah Dithrich, GIIN Research Senior Associate, Noshin Nova, GIIN Research Analyst, June 2019.
Sizing the Impact Investing Market, Global Impact Investing Network, Abhilash Mudaliar, GIIN Research Director, and Hannah Dithrich, GIIN Research Senior Associate, April 2019.
What is Impact Investing and Why Does it Matter?, TheStreet, Brian O'Connell, July 29, 2019.
Impact Investing: Pros and Cons, Pacesferrywealth.com, May 1, 2019.
Calculating the Value of Impact Investing, Harvard Business Review, Chris Addy, Maya Chorengel, Mariah Collins, and Michael Etzel, January-February 2019.
Investing for Impact Doubles as Savers Seek to Do Good, Reuters, Sarah Shearman, April 1, 2019.
Apollo Jumps into Impact Investing with Plan to Raise $1 Billion, Bloomberg, Gillian Tan, August 16, 2019.