Michael Burry's Earlier Bet Against Tesla Has Been Closed Out
A large group of investors closely follow the transactions of Michael Burry's Scion Asset Management, LLC. There are even several YouTube channels dedicated to trying to decipher what he may be doing. These videos amass hundreds of thousands of views within a few days when released. When his company's SEC form 13(f) is made public, the Edgar database is used by copycat investors to see what he held at the last quarter-end, even though that may have been a month and a half earlier.
There are other times that people don't have to guess what he's thinking; he broadcasts what he's up to — Twitter, email interviews, Bloomberg
messaging, these are his preferred methods. The "Big
Short" investor is not a fan of public appearances.
Back in May Scion's quarterly filing was released and poured over by copycat
investors, curiosity seekers, and reporters. Among other noteworthy positions was an 800,000 put on Tesla ($TSLA) worth $534 million at the time. By the end of the second quarter, that position would have gained in value and been worth more than 1 million. A put option is a contract that provides the holder the right to sell shares at a certain price (strike price) in the future. If the stock falls below the strike price before expiration, the put becomes more valuable. While the contracts are often used by trading desks and others to hedge positions, in the Scion's case, it was clearly a bet the price of Tesla was too high.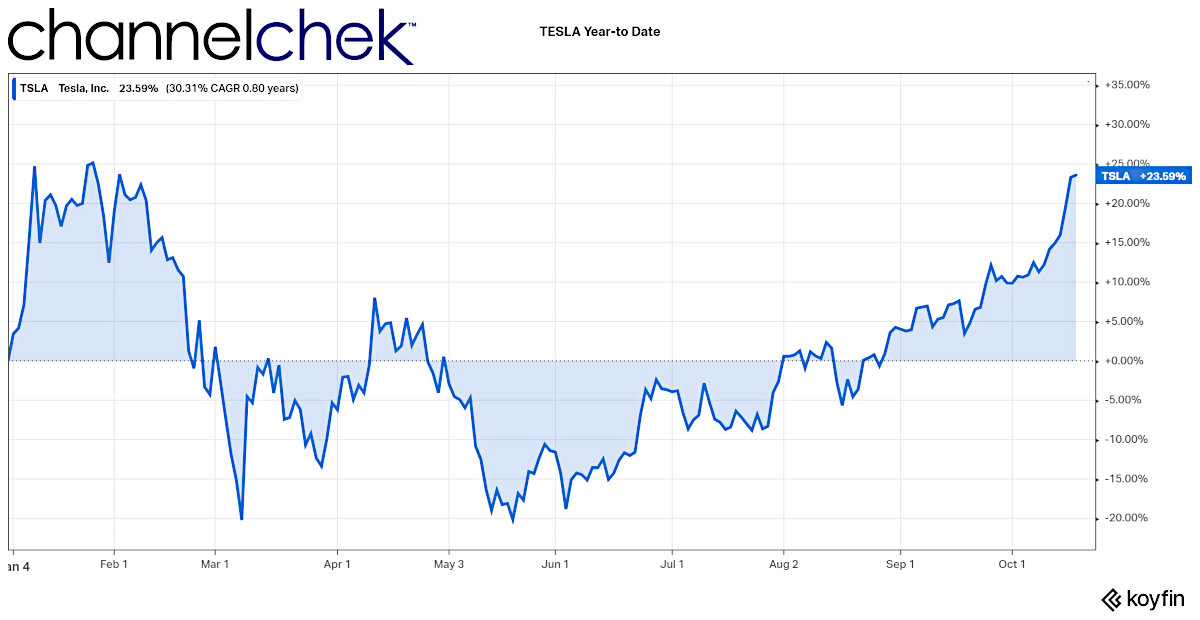 In the past, Burry has called Tesla's valuation of more than $800 billion "ridiculous" and has tweeted to CEO Elon Musk suggesting he should raise more capital and sell stock to take advantage of such high prices.
Burry, who also maintains a license as a medical doctor, emailed CNBC last week and said he is no longer "short" Tesla. Shares of Tesla are up 23.6% year-to-date and are approaching the high they reached earlier in the year. The stock did experience around a 45% decline from its record high as many tech stocks experienced weakness mid-year. There is no telling from the available information when he traded out of his put options and whether or not it was a profitable trade.
Take-Away
Dr. Michael Burry has a large following. While he is not one to go on TV and discuss his positions and views as other asset managers do, his followers are often treated to a Twitter
rant or insight from a brief message he will send to a news outlet.
When a famous investor speaks about their views, there can be self-fulfilling price action that is not always long-lived. It's not clear what the purpose of Burry's most recent "heads-up" related to not speculating against Tesla is. But in the past five days, the stock has increased 6.4% while the overall market (S&P500) is only up 1.5%.
Managing Editor, Channelchek
Suggested Reading:

Sources:
https://sec.report/Document/0001567619-21-010281/primary_doc.html
https://markets.businessinsider.com/news/stocks/big-short-investor-michael-burry-no-longer-short-tesla-tsla-2021-10
https://www.youtube.com/watch?v=W9KTUDXzx5E
Stay up to date. Follow us: