Companies by Sector
More than 6000 listed
Communication Services
Telecommunication Services
Consumer Cyclical
Advertising & Marketing Services
Furnishings, Fixtures & Appliances
Homebuilding & Construction
Manufacturing - Apparel & Accessories
Manufacturing - Apparel & Furniture
Retail - Apparel & Specialty
Consumer Defensive
Beverages - Non-Alcoholic
Financial Services
Diversified Financial Services
Healthcare
Healthcare Providers & Services
Medical Devices & Instruments
Medical Diagnostics & Research
Medical Instruments & Equipment
Industrials
Farm & Heavy Construction Machinery
Transportation & Logistics
Utilities
Utilities - Independent Power Producers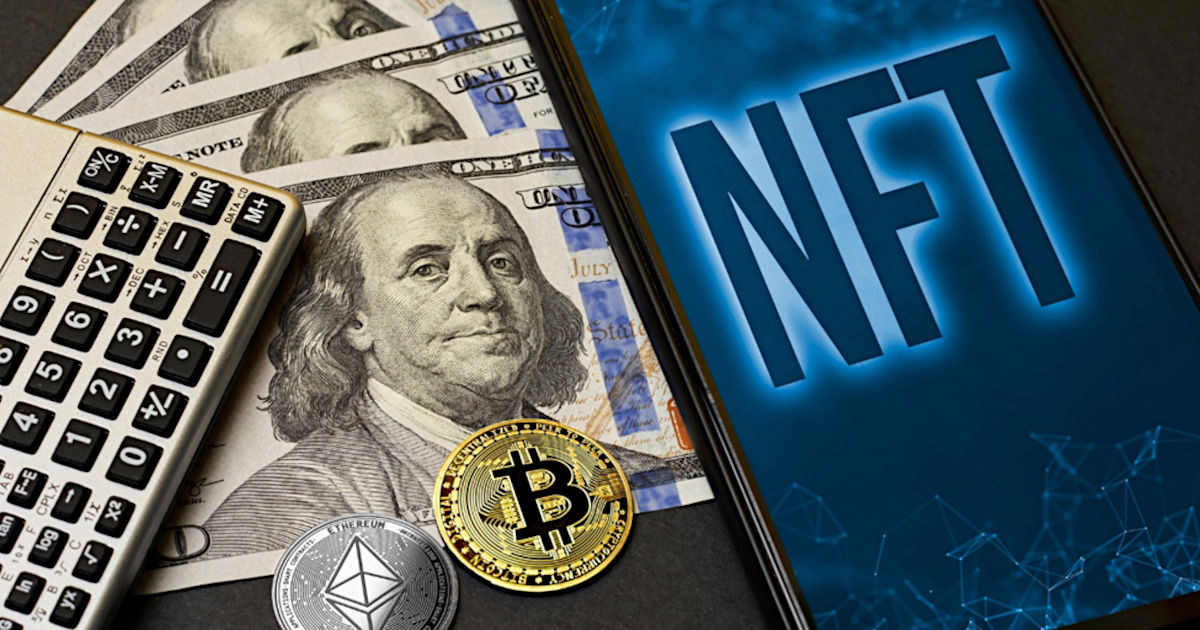 Making Sense of Non-Fungible Tokens - Living in a Digital World
Investing is becoming increasingly digital and, along with that trend, so are assets. Recent news of Twitter founder Jack Dorsey's first tweet selling as an NFT (non-fungible token) spread across the internet by storm. Lindsay Lohan dropped her first single in years, titled "Lullaby," as an NFT. But what is an NFT, why is it so valuable, and how does it relate to cryptocurrencies and digital asset trading?
A Beginners Guide to NFTs
An NFT, or non-fungible token, is a unique digital asset that cannot be exchanged or broken down. Essentially, it is the opposite of a currency, where one coin or bill is the same as another of equal value. It consists of unique lines of code that are used to create anything from digital art, digital fashion items, collectible sports cards, virtual real estate, video game skins and characters, music albums, and even ownership licenses.
NFTs have been around since 2017 when Canadian developers at Dapper Labs experimented with an Ethereum-based blockchain game. The game allowed players to adopt, raise and trade virtual cats in exchange for a breed fee paid in Ethereum. It eventually evolved into a marketplace for the CryptoKitties, which have become digital assets that rise and fall in value the same way as any other asset.
Essentially, the value of an NFT comes from its uniqueness. Each NFT is differentiated from the other to create its value, and its value comes from its scarcity.
For a buyer, NFTs provide a secure certificate of ownership over the asset, much like a certificate of authenticity for designer and luxury goods, jewelry, or vintage items.
For a seller, NFTs make it possible to sell something today that keeps earning value in the future. NFTs can be coded to allow the original creator to collect money each time the token moves hands. Because of this, artists, in particular, have an incentive to create NFTs to avoid exploitation of their creations and keep ownership and control over their pieces.
In the realm of gaming, popular video games such as Fortnite and Roblox have assets like digital weapons and character skins that cannot be traded within the game. The use of these assets is also limited to the game in which the asset is bought. With NFTs, coveted items can be easily transferable, solving one of the biggest complaints by avid gamers.
The Pros and Cons of NFTs
Most NFTs are created using one of the two Ethereum token standards, meaning that, for now, they can only be bought and sold using Ethereum. NFTs could introduce millions of people to cryptocurrencies for the very first time. However, enabling people to continue using cryptocurrencies easily requires a much more simplified version of NFTs and, perhaps, NFTs built using a variety of cryptocurrencies.
Non-fungible tokens have not been embraced as speedily as some advocates had hoped, partly because the Ethereum-based protocols around them are so new. Developing applications for the proper use of NFTs can also be tricky and time-consuming.
Take-Away
NFTs are redefining digital asset trading. They can make it possible to own everything from a digital asset to a real-world asset thousands of miles away. However, NFTs can also have a "hot potato" effect where individuals might buy an asset in the hope of flipping it for a profit but may get caught as the scarcity of buyers when enthusiasm settles may cause large market swings.
About the Author:
Laila Jiwani is a freelance writer specializing in topics related to social finance and international economic trends. Currently based in Dallas, Texas, she is an Erasmus Mundus Joint Master's Graduate and has worked for economic development organizations in the U.S., Morocco, Kenya, Pakistan and Kyrgyzstan.
Suggested Reading:
Graphic/Photo by Marco Verch
Stay up to date. Follow us:
Company
Ticker
Price
Previous
Mkt Cap
Volume
52wk Range
Sino-Global Shipping America Ltd.
SINO (Nasdaq)
$4.96
$71.66M
0
$1.38 - $12.28
RocketFuel Blockchain Inc
RKFL (OTCQB)
$2.75
$64.46M
0
$0.50 - $5.75
PLBY Group Inc.
PLBY (Nasdaq)
$38.40
$1.29B
0
$11.03 - $44.84
Hive Blockchain Technologies Ltd.
HIVE:CA (CDX)
$4.38
$1.61B
0
$0.23 - $7.25
HIVE Blockchain Technologies Ltd
HVBTF (OTCQX)
$3.50
$1.29B
0
$0.15 - $5.75
DMG Blockchain Solutions Inc - Ordinary Shares
DMGGF (OTCQB)
$1.32
$179.41M
0
$0.05 - $4.52
Cobalt Blockchain Inc. - Ordinary Shares
COBCF (OTO)
$0.09
$18.54M
0
$0.03 - $0.14
Blockchain Industries Inc
BCII (OTO)
$0.85
$36.34M
0
$0.08 - $9.00
Advanced Market Data
()
Detailed Quote
Charts
Statistics
Financials
Historical Quotes
Insider Activity
Key Ratios