Companies by Sector
More than 6000 listed
Communication Services
Telecommunication Services
Consumer Cyclical
Advertising & Marketing Services
Furnishings, Fixtures & Appliances
Homebuilding & Construction
Manufacturing - Apparel & Accessories
Manufacturing - Apparel & Furniture
Retail - Apparel & Specialty
Consumer Defensive
Beverages - Non-Alcoholic
Financial Services
Diversified Financial Services
Healthcare
Healthcare Providers & Services
Medical Devices & Instruments
Medical Diagnostics & Research
Medical Instruments & Equipment
Industrials
Farm & Heavy Construction Machinery
Transportation & Logistics
Utilities
Utilities - Independent Power Producers


  Image Credit: Safe Harbor Financial 
Cannabis Bank Sowing New Seeds as it Announces SPAC Merger
The latest SPAC or "blank check company" to find the desired target will help fulfill the growing need for banking services for cannabis-related businesses (CRB) in Colorado, and beyond. At the helm of the soon to be merged institution will be one of the pioneers that has helped lead the way by overcoming barriers to financial services for CRBs.
Career banker Sundie Seefried literally wrote the book on cannabis banking back in 2015. She says she was inspired by public safety risks posed by what was largely an all-cash business. After Colorado eased marijuana restrictions, she worked to serve this sector's financial needs. Sundie became a leader in cannabis banking and has been providing guidance to other bankers, business owners, and policymakers. Ms. Seefried, who runs Safe Harbor Financial Corp. will soon be sowing more potent seeds within the industry.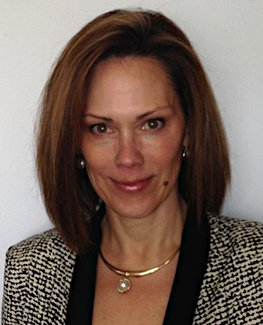 Picture: Sundie Seefried
Seefried's Safe Harbor Financial announced a definitive agreement Monday to be taken public by Northern Lights Acquisition (NLIT) which was formed as a special purpose acquisition corporation (SPAC).
In a news release, Seefried explained the deal will position Safe Harbor to expand its financial services and support the growth of the cannabis industry. "Our goal is to become a 'one stop-shop' for cannabis business financial needs," she added.
Terms of the Agreement
Under the merger, New York-based Northern Lights (NLIT), an affiliate of Luminous Capital, will pay $70 million in cash and $115 million in common stock to acquire Safe Harbor, a subsidiary of Colorado-based Partner Colorado Credit Union. The post-transaction equity value of the company is expected to be $327 million, according to the release.
The deal has already been approved by the board of directors and managers of Northern Lights, Partners Colorado and Safe Harbor, according to the news release. It remains subject to other closing conditions including approval by the stockholders of Northern Lights.
About Safe Harbor
Safe Harbor has nearly 600 accounts across 20 states. During 2021 it processed $4 billion in transactions, for a total of $11 billion since it began operations, according to the release.
Last year, Safe Harbor unveiled a commercial cannabis lending platform. Currently, it has an actionable pipeline of more than $300 million, including both existing and new customers, the release said.
John Darwin and Joshua Mann, co-CEOs of Northern Lights, will remain on Northern Lights' board of directors after the sale is finalized. Sundie Seefried will serve as CEO of the merged company.
Suggested Reading
Sources
https://www.prnewswire.com/news-releases/northern-lights-acquisition-corp-announces-entering-into-a-business-combination-agreement-with-safe-harbor-financial-the-leading-provider-of-financial-services-and-access-to-banking-solutions-for-the-us-cannabis-industry-301481232.html
https://financialregnews.com/northern-lights-details-acquisition-of-leading-financial-services-provider-for-cannabis-industry/
https://shfinancial.org/resources/
https://www.facebook.com/SafeHarborFinancialLLC/photos/a.278325677682904/316238937224911

Stay up to date. Follow us:
Company
Ticker
Price
Previous
Mkt Cap
Volume
52wk Range
Northern Lights Acquisition Corp.
NLIT (Nasdaq)
$10.16
$151.42M
0
$9.76 - $11.18
Advanced Market Data
()
Detailed Quote
Charts
Statistics
Financials
Historical Quotes
Insider Activity
Key Ratios