Companies by Sector
More than 6000 listed
Communication Services
Telecommunication Services
Consumer Cyclical
Advertising & Marketing Services
Furnishings, Fixtures & Appliances
Homebuilding & Construction
Manufacturing - Apparel & Accessories
Manufacturing - Apparel & Furniture
Retail - Apparel & Specialty
Consumer Defensive
Beverages - Non-Alcoholic
Financial Services
Diversified Financial Services
Healthcare
Healthcare Providers & Services
Medical Devices & Instruments
Medical Diagnostics & Research
Medical Instruments & Equipment
Industrials
Farm & Heavy Construction Machinery
Transportation & Logistics
Utilities
Utilities - Independent Power Producers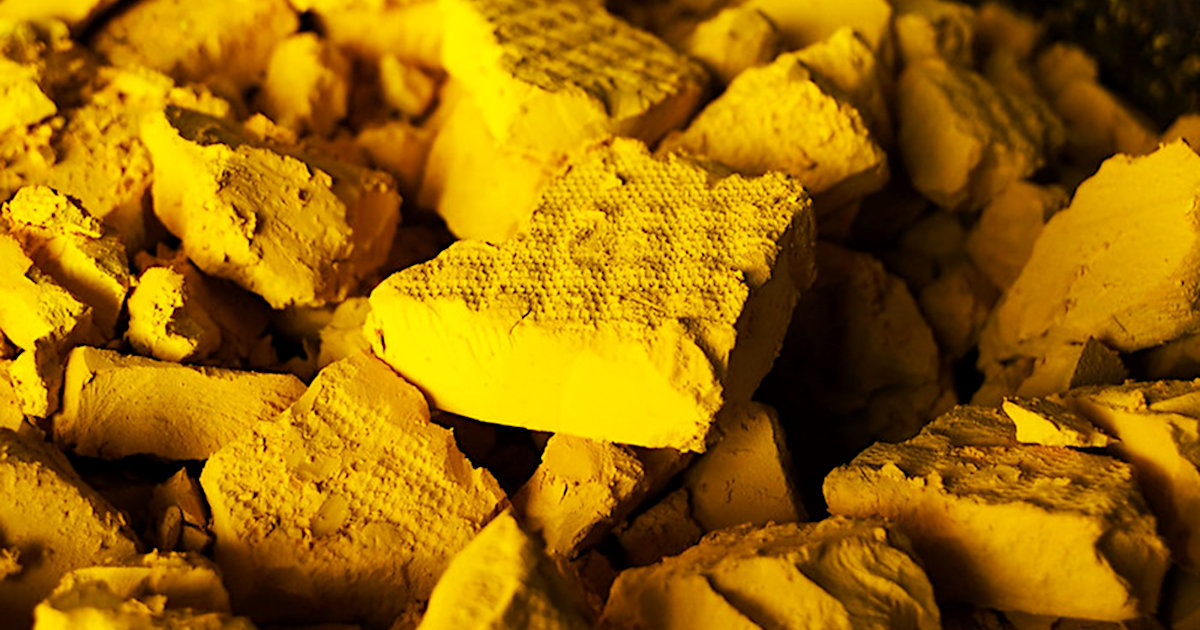 How Does Uranium Fit Into the ESG Energy Landscape?
Since the November elections in the U.S., so-called ESG (environmental, social, and governance) stocks have seen a dramatic uptick as investors anticipate a shift in policy away from fossil fuels and towards cleaner-burning energy sources.
While perhaps not an obvious clean energy investment play, uranium and rare earth producers have benefitted from this ESG boom. Despite the known risks associated with nuclear power, nuclear power plants represent a carbon and emission-free source of energy.
The months following the Fukushima disaster, in March 2011, saw a drop in nuclear-power generation of about 11%, but the industry remained strong, representing about 10% of total global electricity generation. Today, In the U.S., nuclear power generates about 20% of the total electricity consumed.
Upward pressure on uranium's price?
The price of uranium is driven by nuclear power demand, global supply and inventories, and macroeconomic and political factors. The highest demand for uranium is nuclear power use. Factors impacting this demand are the price of alternative generating fuels like coal, oil, and natural gas. Higher fossil-fuel prices increases demand for nuclear generation.
Nuclear accidents such as Chernobyl or the Fukushima tsunami have the potential to very quickly turn public sentiment against nuclear generation. These two accidents (Chernobyl 1986) and Fukishima Daiichi (2011) are the only two events with reported release of radioactivity. Although public sentiment towards nuclear quickly turned negative after these two and the Three Mile Island (1979) cooling malfunction, which did not involve radioactive release, there have been over 18,500 cumulative reactor-years of commercial nuclear power operation in 36 countries. Although this track record puts public safety numbers inline or lower than many other acceptable industries, it is still a factor in public policy.
Electricity demand is often correlated with a strong economy. When world economies are expanding, industries and consumers require more electricity. This increased demand drives more demand from all sources of power. With current politics leaning more heavily toward non-fossil fuel solutions to satisfy demand increases, nuclear power is again on the rise.
The current U.S. and global environment is one where demand for energy is increasing. Traditional generating fuels such as coal and oil are at odds with the current environmentally minded political climate. Fuels with minimum carbon emissions are gaining in popularity, adoption, and government support.
Some Companies Involved in Uranium Production
Energy Fuels (UUUU)
Energy Fuels is the leading U.S. producer of uranium and vanadium, and an emerging player in the commercial rare earth business where its work is helping to reestablish a fully integrated U.S. supply chain. The company boasts more production capacity, licensed mines and processing facilities, and in-ground uranium resources than any other U.S.-based producer.
Energy Fuels recently announced that they had received the first shipments of natural monazite ore, with commercial recovery of rare earths expected to begin in the U.S. in the coming weeks, as part of their increased "rare earths" focus. In the press release, Mark S. Chalmers, President and CEO of Energy Fuels stated: "Over the past few months, Energy Fuels, Neo and Chemours have quietly worked to create something very significant: a new, fully-integrated, U.S.-Europe rare earth supply chain. This weekend's shipments of monazite ore from Chemours to Energy Fuels marks the beginning of operations for what we believe will become a burgeoning supply chain. There is a lot of excitement building for rare earths, because they make many clean energy and advanced technologies possible, including electric vehicles, wind generation, batteries, and advanced electronics. Today's announcement is a key milestone as our companies create, refine, and grow a sustainable rare earth supply chain capable of supplying the growing demand for clean technologies in the U.S. and Europe.
Over the past three months, the UUUU price per share has increased over 75%, with the company's market cap recently surpassing $750MM.
Watch the video replay of Energy Fuels CEO Mark Chalmers presentation at NobleCon17 (January 2021).
enCore Energy Corp (ENCUF)
enCore Energy is a domestic uranium developer focused on becoming a leading in-situ recovery (ISR) uranium producer, based in the U.S. In-site recovery mining involves leaving the ore in the ground, dissolving the minerals in place and pumping the solution created to the surface. enCore's flagship ISR project hosts an indicated mineral resource containing 26.6 million pounds of uranium. The company also has several high-grade conventional projects in the U.S.
In January, 2021 enCore Energy acquired Westwater Resources' Texas-based uranium production and resource assets, which included two licensed in-situ recovery uranium production facilities, as well as mineral exploration leases in Texas, and more than 270 square miles of deeded mineral rights in New Mexico.
William M. Sheriff, Executive Chairman of enCore Energy stated "This transformational acquisition is the first significant step to build enCore into a domestic uranium producer. Our experienced and accomplished management team believes that a major change is coming in the uranium market in the next 12 to 24 months. The recent impressive strength in the uranium equity market is evidence of a broader realization within the financial community of the early changes in the dynamics of the uranium market. In addition to the key acquisition of licensed production facilities in Texas, enCore will hold the leading land position in New Mexico, consolidating the large Santa Fe and Frisco railroad "checkerboard" mineral rights land grant running through most of the Grants mineral belt.
Shares of ENCUF have traded over 60% higher over the past 3 months. The company's market cap is just under $150MM.
Watch the video replay of encore Energy CEO Paul Goranson and Executive Chairman William Sheriff presentation at NobleCon17 (January 2021).
Standard Uranium Ltd. (STTDF)
Standard Uranium is a pre-discovery uranium exploration company based in Canada. The company's primary focus is its Davidson River flagship project in the Southwest Athabasca Uranium District.
In February, the company began its phase II winter drill program at its Davidson River Project. The project will consist of ~4500m of diamond drilling in 9 holes. Jon Bey, President, CEO and Chairman commented: "It is great to see the drills turning again on our Davidson River Project and to have the Aggressive Drilling team working with us once again. Their experience with our Phase I drilling program, and in this region, will go a long way to help us in making a high-grade uranium discovery. Our technical team have prepared an exciting drill program and I look forward to getting to the project site to view core with them."
STTDF has risen 26% over the past 3 months.
Watch the Video Replay of Standard Uranium CEO Jon Bey presentation at NobleCon17 (January 2021).
Ur-Energy Inc. (URG)
Ur-Energy is a junior mining company operating an in-situ uranium facility in Wyoming. Their Lost Creek processing facility is designed to have a two million pound-per-year capacity. They have produced, packaged, and shipped more than 2.6 million pounds from Lost Creek since the commencement of operations. Ur-Energy engages in a wide range of uranium mining and recovery operations, with activities including acquisition, exploration, development, and operation of uranium mineral properties.
Ur-Energy recently announced the closing of a $15.24MM public equity offering. They anticipate using the proceeds from the offering to maintain and enhance operational readiness, for possible strategic transactions and/or acquisitions, and for operating capital.
In a recent press release covering 2020 year-end results, Ur-Energy CEO, Jeff Klenda said: "We look forward to 2021 as a year with numerous prospective catalysts for the domestic uranium recovery industry - catalysts from which our proven operational results at Lost Creek position us to benefit. We are pleased that, already, the Biden Administration has committed to integrate nuclear energy into its clean energy mandate, which is coupled with its pledge, expressed just this week, to 'expand and strengthen domestic mining and processing capacity of the U.S. These priorities, and the growing bipartisan support for nuclear energy, will facilitate the formation of the national uranium reserve approved in December 2020, as well as implementation of other recommendations of the U.S. Nuclear Fuel Working Group."
URG is up 77% over the past 3 months.
Take-Away
There is no way to overstate the importance of energy in society or the economy at large. It's a necessity that can only grow. The current trend away from carbon-emitting fossil-fuels and toward fuel sources viewed to have a less negative impact on the planet is changing the wealth of companies involved in sourcing fuel and products related to alternatives. Investors are looking beyond wind and solar to also consider uranium producers and the potential for nuclear-generated electricity demand to experience increased growth.
Content Team, Channelchek
Suggested Reading:
Watch Channelchek's C-Suite Interview with Capstone Turbine's Darren Jamison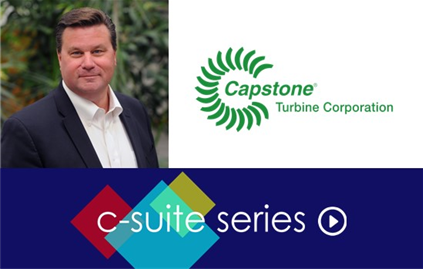 Capstone Turbine (CPST) CEO Darren Jamison
Micro-turbines: an economically competitive green energy source with flexible application
Customer base; largest current clients, pandemic impacts on growth, and the post-covid strategy
The future of hydrogen and its use as a blending fuel
Recent Texas blackouts and the impact of natural disasters
Service business growth, reoccurring revenues, and their current cash position
Sources:
https://www.world-nuclear.org/information-library/nuclear-fuel-cycle/mining-of-uranium/in-situ-leach-mining-of-uranium.aspx
https://www.world-nuclear.org/information-library/safety-and-security/safety-of-plants/safety-of-nuclear-power-reactors.aspx
https://finance.yahoo.com/news/ur-energy-releases-2020-end-230500192.html
https://finance.yahoo.com/news/ur-energy-inc-announces-closing-173700737.html
https://www.bloomberg.com/news/articles/2021-03-03/rare-earth-uranium-miners-benefit-from-ev-mania-and-dash-of-esg
https://www.energyfuels.com/2021-03-09-Energy-Fuels-Receives-First-Shipments-of-Natural-Monazite-Ore-Commercial-Recovery-of-Rare-Earths-Expected-to-Begin-in-U-S-in-Coming-Weeks
https://www.globenewswire.com/news-release/2021/01/05/2153363/0/en/enCore-Energy-Corp-Completes-Acquisition-of-Westwater-Resources-Texas-Based-Uranium-Production-Resource-Assets.html
https://www.standarduranium.ca/
https://www.standarduranium.ca/news-releases/standard-uranium-begins-phase-ii-winter-drill-program-at-its-flagship-davidson-river-project/
Company
Ticker
Price
Previous
Mkt Cap
Volume
52wk Range
Ur-Energy Inc (Canada)
URG (AMERA)
$1.21
$228.53M
0
$0.42 - $1.58
Standard Uranium Ltd
STTDF (OTO)
$0.19
$17.16M
0
$0.12 - $0.25
Advanced Market Data
()
Detailed Quote
Charts
Statistics
Financials
Historical Quotes
Insider Activity
Key Ratios