Companies by Sector
More than 6000 listed
Communication Services
Telecommunication Services
Consumer Cyclical
Advertising & Marketing Services
Furnishings, Fixtures & Appliances
Homebuilding & Construction
Manufacturing - Apparel & Accessories
Manufacturing - Apparel & Furniture
Retail - Apparel & Specialty
Consumer Defensive
Beverages - Non-Alcoholic
Financial Services
Diversified Financial Services
Healthcare
Healthcare Providers & Services
Medical Devices & Instruments
Medical Diagnostics & Research
Medical Instruments & Equipment
Industrials
Farm & Heavy Construction Machinery
Transportation & Logistics
Utilities
Utilities - Independent Power Producers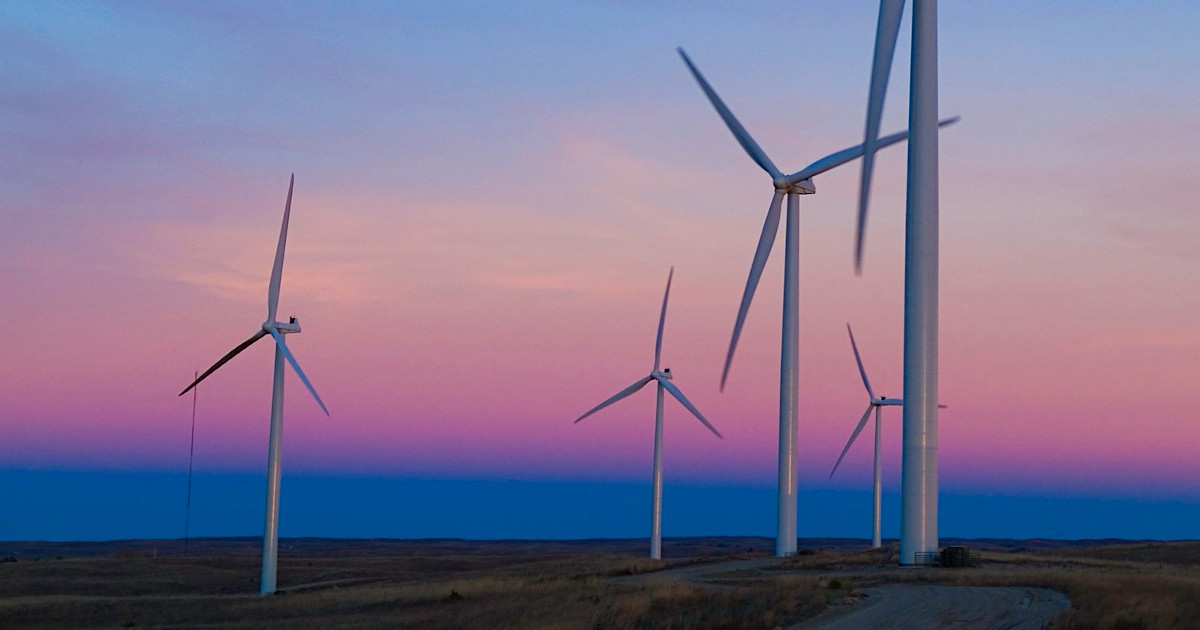 Renewable Projects Surge Following Subsidy Extension
Every month, the U.S. Energy Information Administration (EIA) surveys electric utilities to monitor planned generation projects. Over the last two months, there has been a surge in generation project announcements, with most of the projects being renewable energy. It is not unusual to see an uptick in the announcement of renewable projects at year-end, and the graph below had a similar look to the one twelve months ago. The year-end increase may represent management's window dressing their generation plans. It is worth noting, however, that the announcements were accompanied by a renewal of tax subsidiaries for both wind and solar power last month. Wind production tax credits (PTCs) were extended twelve months for projects where construction has begun by December 31, 2021, and a new 30% investment tax credit has been created for offshore wind projects that start construction through 2025. A two-year extension for solar power PTCs was also passed at the same time. The shift towards renewable generation projects may also reflect rising natural gas and oil prices in recent months making traditional fossil fuel plant investments less attractive.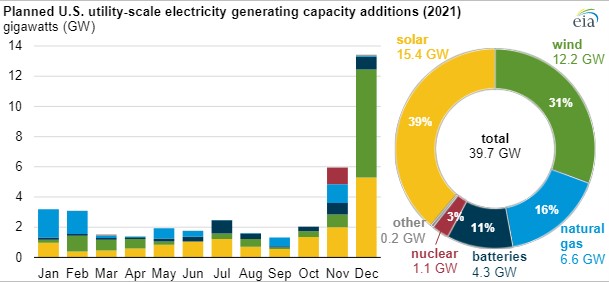 Renewable generation is growing in importance
Renewable generation represents only 11% of the nation's generation load. However, that percent is growing rapidly, with renewable generation accounting for 70% of all new generation. The EIA projects that renewable energy will double to 22% of generation by 2030 and represent half of the nation's generation load by 2050. The growth of renewable generations comes despite an expected sunsetting of subsidies.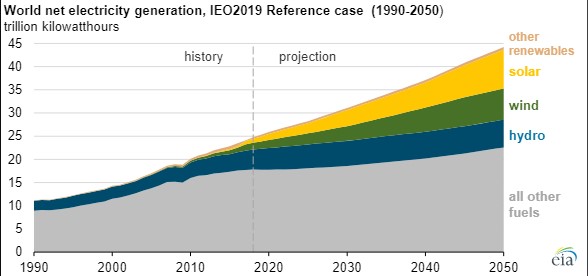 Renewable generation costs are declining rapidly and are competitive without subsidies
The shift towards renewable generation follows a trend that we have seen in recent years as renewable generation costs declined. The International Renewable Energy Agency (IRENA) notes that solar photovoltaic prices have fallen 82% since 2010, while concentrated solar power has dropped 47%. Wind power costs have also decreased, albeit not as much. Onshore wind costs have fallen 39%, while offshore wind costs have fallen 29%. The cost declines mean that wind and solar power have become a cheaper form of power generation than traditional fossil fuels.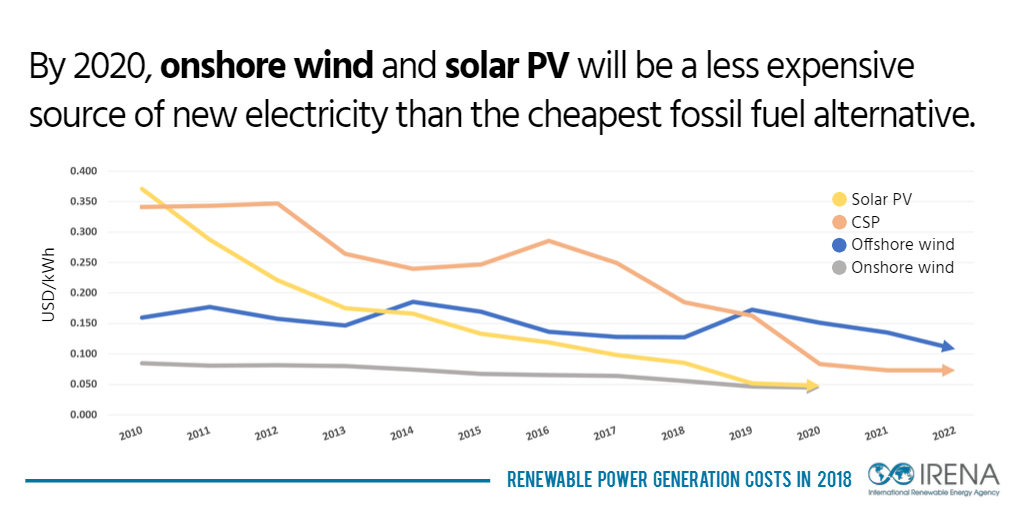 Take-Away:
A debate regarding the government's role in subsidizing production is a subject that can be debated. However, it is beyond the scope of this report. However, the result is the same – the subsidies given to renewable energy have allowed them to achieve the economies of scale needed to compete with fossil fuels. This will be true even if subsidies are removed.
Suggested Reading:
Energy 2020-4Q Review and Outlook -Dtd January 5, 2021
Is the Price for Uranium Rising?
Mergers Within the energy Industry are Heating Up
Sources:
https://www.greentechmedia.com/articles/read/solar-and-wind-tax-credit-extensions-energy-rd-package-in-spending-bill-before-congress#:~:text=The%20U.S.%20Congress%20on%20Monday,through%202025%20for%20offshore%20wind, Jeff St. John, GTM, December 22, 2020
https://www.windpowerengineering.com/ptc-extended-by-one-year-new-offshore-wind-tax-credit-inserted-in-congress-bill/#:~:text=The%20wind%20production%20tax%20credit,of%20its%20investment%20tax%20credit., WPED Staff, WPED, December 22, 2020
https://www.irena.org/newsroom/pressreleases/2019/May/Falling-Renewable-Power-Costs-Open-Door-to-Greater-Climate-Ambition, International Renewable Energy Agency, May 29, 2019