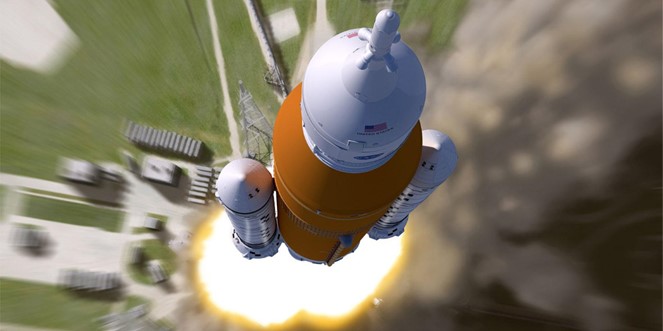 Billions in Artemis Program Budget Could Cause these Companies to Rocket
What companies could gain from the Artemis missions to the moon?
The multibillion-dollar Artemis program has been unfolding over the past several years. The most recent success is the 322-foot-tall Space Launch System (SLS), the most powerful rocket NASA has developed, and the Orion spacecraft. This is all designed to, in time, safely carry astronauts to the moon's orbit and provide a platform for the U.S. to return to the moon's surface for the first time since 1972.
The mission of Artemis One is to test a powerful NASA rocket called the Space Launch System, as well as the Orion spacecraft that the rocket will ferry into orbit. After the Florida launch, NASA plans to use the SLS rocket to direct Orion on a route around the moon, after which the vehicle's crewless capsule will return to Earth and parachute into the Pacific Ocean. Those steps represent another trial geared toward ensuring the Orion crew module can safely bring astronauts back from orbit.
The initial mission will help set the stage for a crewed mission to the moon that NASA hopes to conduct as early as 2025. These efforts will entail higher technology and special equipment designed especially for a unique purpose. With billions being spent, investors may ask what companies may benefit. Obviously, the major contractors, then subcontractors and material suppliers.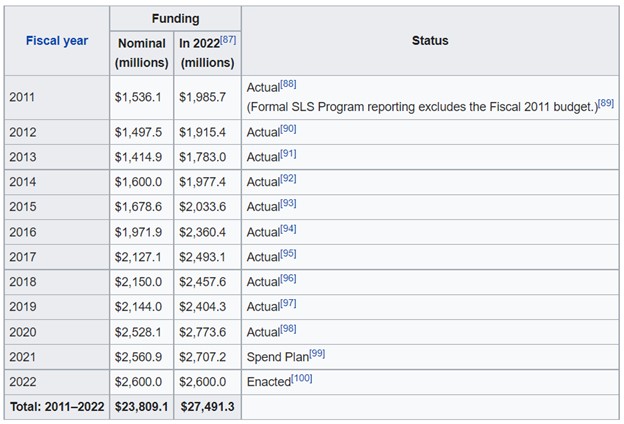 Major Contractors
Keeping in mind that an unsuccessful launch could weigh on these companies, as much as they may be propelled by continued success, these are prime contractors. NASA's prime contractors for the rock launch system is Aerojet Rocketdyne (AJRD), Boeing (NYSE: BA), and Northrop Grumman (NOC). As a note, AJRD showed up as one of 5 portfolio holdings of hedge fund manager Michael Burry.
Lockheed Martin (LMT) is the prime contractor on the Orion spacecraft, while NASA's prime contractors for the rocket launch system include Redwire's (RDW) critical sun sensor components and advanced optical imaging technologies, they will be launching on NASA's Orion spacecraft as a part of the space agency's Artemis One mission. Aeva Technologies (AEVA) is also involved with a LiDAR-based mobile terrain-mapping and navigation system for lunar and other planet exploration, while KULR Technology Group (KULR) has a battery safety contract with NASA to test its lithium-ion cells going into battery packs designed for the Artemis Program.
Raytheon Technologies'(RTX) was selected to advance spacewalking capabilities in low-Earth orbit and on the Moon. Goodyear Tire & Rubber (GT) has been contracted to develop tires to perform on the lunar surface.
Rocket Lab (RKLB) has been called upon to test new orbits around the moon. For communications, Lockheed Martin (LMT), Amazon (AMZN), and Cisco (CSCO) are working in conjunction to develop a new voice, AI, and tablet-based video technologies for use around the moon.
The companies being called upon is expected to grow rapidly after scientific experiments begin on the moon's surface.
Managing Editor, Channelchek
Sources
https://en.wikipedia.org/wiki/Space_Launch_System#:~:text=The%20Space%20Launch%20System%20(abbreviated,2022%20from%20Kennedy%20Space%20Center.
https://www.wsj.com/articles/artemis-i-launch-moon-mission-nasa-11668529576?mod=Searchresults_pos1&page=1
https://seekingalpha.com/news/3877127-nasa-is-going-to-the-moon-will-these-stocks-benefit