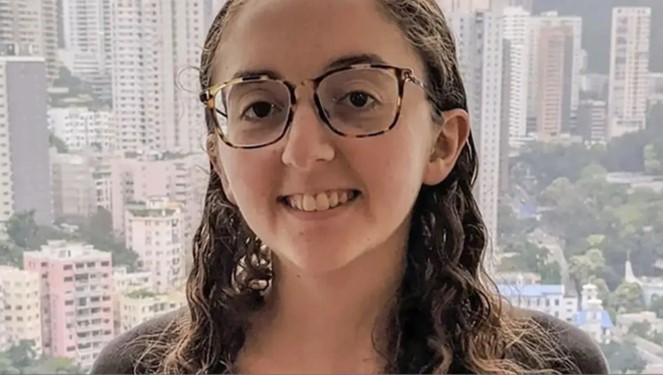 Caroline Ellison Now Enters a New Stage of Her Young Life
Caroline Ellison, the 28-year-old former CEO of Alameda Research, pleaded guilty to seven criminal charges, including wire fraud and conspiracy to commit securities fraud, according to her plea agreement, signed Monday. Caroline, the former chief executive of Alameda Research, a trading firm with close ties to FTX, is said to face up to 115 years in prison. Her admitted role in allowing customer funds to flow through an electronic "backdoor" to be used by Sam Bankman Fried (SBF) of FTX tells us a little bit about her recent past, but who is Ms. Ellison, and how did she get to be CEO of Alameda?
What is Alameda Research?
SBF's portfolio of crypto companies started with his founding of Alameda research in 2017. Alameda Research was, until very recently, a cryptocurrency trading firm known to specialize in quantitative research and providing liquidity to cryptocurrency and digital assets markets.
Ellison joined the Alameda team as a trader in 2018 and became its co-CEO in 2021.
Bankman-Fried had started Alameda Research as a high-risk, high-reward crypto trading firm using high-risk tactics. He has admitted he included "research" in the name to give it a better vibe. In an NPR podcast in 2017, he was shown to be aggressively taking advantage of the "wild west" crypto playing field. SBF grew his crypto-related business into more complex cryptocurrency trading, accessible to the masses, with his founding of FTX, a crypto exchange, in 2019. He did this by leveraging his image as highly experienced in crypto, which helped him to raise money from firms like BlackRock.
Who Is Caroline Ellison?
In a now-removed YouTube video and podcast, Caroline discussed her background and upbringing in an FTX public relations-type interview dated July 2020.
The 28-year-old Ellison grew up outside of Boston in a town called Newton. Her parents are professors, Glenn Ellison, her father, is a professor of economics at the Massachusetts Institute of Technology (MIT), and Sara Fischer Ellison lectures at the prestigious school.
Ellison said in the podcast that she inherited a natural aptitude for math and entered math competitions at a young age. She further would demonstrate that she was some kind of prodigy by telling people that by age five, she read a Harry Potter book by herself. "I refused to wait for my parents to read it [to me]," she said.  
She went on to major in math at Stanford. After applying for trading internships, a field that is very competitive for new graduates, she landed at Jane Street Capital, a well-respected firm on Wall Street. After her internship, she worked there for a year and a half.
Is Caroline Elliman or was Caroline Elliman Sam Bankman Fried's girlfriend? There are sources that say that Ellison met Bankman-Fried at Jane Street. He worked there from June 2014 to September 2017, according to his LinkedIn, which is still live and has 28,250 followers.  
Ellison said she learned about Alameda over coffee with then-CEO Bankman-Fried while visiting the Bay Area and decided "it seemed like too cool of an opportunity to pass up." She joined the company in 2018.
Bankman-Fried would then resign as CEO of Alameda but retained his role as CEO of FTX. In October 2021, Ellison became co-CEO with Sam Trabucco, a former trader at Susquehanna International Group.
Trabucco resigned in August 2022 to "spend a lot of time traveling," according to one of his tweets, saying he "bought a boat."
Was There Romance Between Ellison and SBF?
When a book about this is written, and the movie is out, it will include sex.
There have been rumors of polyamory. This is a relationship behavior that involves connections with more than one person. According to a Coindesk article from November, among the FTX executives, in the Bahamas,  "All 10 are, or used to be, paired up in romantic relationships with each other."  There have also been suggestions that FTX employees and Bankman-Fried spent lavishly on the island, from yachts to thousands of dollars a day on catering.
Take Away
Financial fraud comes in many forms. Often it starts out innocently when a bad trade happens, someone tries to cover it up, and the markets don't cooperate to bail out the bad trade, then more illegal actions are taken to cover that up. There have also been situations where unqualified, not experienced persons are in charge and either unaware of the magnitude of their deceptive actions or are following orders, perhaps just going along because others are doing it too. Then there are those that enjoy the attention they get by being out front and sharing wealth and buying fame. Another more common deceit is someone who is just plain old greedy. All are criminal.
I am not sure what the driver was in the Alameda/FTX, SBF Caroline Ellison (and others) case, but I am sure we will hear much more about this. As we do, remember the importance of trusting those you conduct business with and questioning them anyway.
Managing Editor, Channelchek
Sources
https://www.linkedin.com/in/sam-bankman-fried-8367a346/?originalSubdomain=bs
https://www.npr.org/transcripts/1137054976
https://cointelegraph.com/news/alameda-ex-ceo-caroline-ellison-spotted-in-new-york-twitter-users-claim
https://www.cnbc.com/2022/11/13/sam-bankman-frieds-alameda-quietly-used-ftx-customer-funds-without-raising-alarm-bells-say-sources.html
https://www.wsj.com/articles/alameda-ftx-executives-are-said-to-have-known-ftx-was-using-customer-funds-11668264238?mod=article_inline