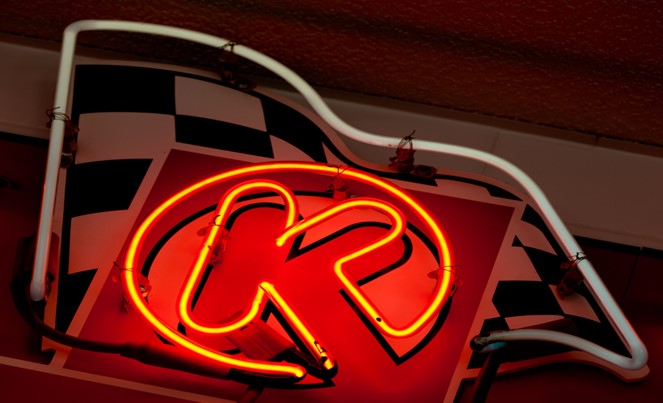 Floridians Can Soon Stop at Convenience Stores for Milk, Bread, and Cannabis
Do you use Circle K as a convenience store or a gas station? How about marijuana dispensary?
There is something new afoot at the Circle Ks in Florida, and it may forever change the medical marijuana dispensary, business model. Today, Green Thumb (GTBIF), a national cannabis consumer goods company, announced plans to expand its medical, retail footprint in Florida. It's doing this through a lease agreement with Circle K convenience stores, where it expects to launch and test its RISE Express dispensary brand at ten Florida locations.
Green Thumb Founder and CEO Ben Kovler is very positive about the potential, "The opening of RISE Express stores at Circle K locations is a game-changer. Convenience is a strong channel in retail, and people want more access to cannabis," said Kovler. "The new RISE Express model is a huge step forward in making it easier and more efficient for patients to purchase high-quality cannabis as part of their everyday routine when stopping by their local convenience store."
The products available at these retail stores will come from the company's new 28-acre cultivation facility in Ocala, FL. Green Thumb entered the Florida market in 2018 and currently owns and operates medical cannabis retail stores in many parts of the state.
Potential for Growth
Florida state marijuana laws allow for use with a medical marijuana card but prohibit recreational use. According to the Florida Department of Health, over 700,000 Floridians are currently registered active cardholders in the state's medical marijuana program.
The deal is a first of its kind, given that legal marijuana has only been legally available in stand-alone dispensaries in the US and within pharmacies in countries such as Uruguay and Germany. This could help mainstream the substance as people stop as part of their normal routines to buy staples and daily necessities. No additional stop will be needed if you're getting milk, bread, gas or other drugs like Tylenol.
Some Circle K locations have already ventured into cannabis-derived products that have recently become mainstream. This includes CBD oils and products and Delta-8 items, which can give consumers a mind-altering high, but currently fall through a legal loophole because it is derived from hemp.
Take Away
It was not long ago cannabinoids such as CBD could only be found at vape shops and other mom-and-pop locations. Today, we expect them to be carried in convenience stores and even at our local chain grocery.
Will medical marijuana also become widely available, so consumers don't have to make a separate stop in their daily routines? Green Thumb and Circle K will be breaking new ground on this front beginning next year.
Managing Editor, Channelchek
Sources:
https://investors.gtigrows.com/investors/news-and-events/press-releases/press-release-details/2022/Green-Thumb-to-Launch-RISE-Express-Dispensaries-in-Florida/default.aspx
https://www.bloomberg.com/news/articles/2022-10-19/where-is-weed-sold-circle-k-gas-stations-in-florida-in-2023