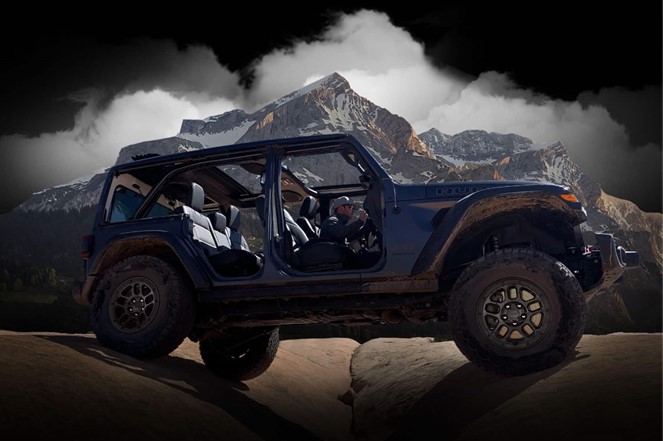 Stellantis Invests in Mine to Satisfy Increasing Demand for Copper
Stellantis is the latest car company to invest in a mining company to help avoid any hiccups on its road to being carbon-free by 2038. The company just announced it acquired a 14.2% stake in McEwen Copper. Partnering with or securing a large stake in a mining company or projects has been a growing trend among car companies as they secure raw materials needed to assemble the next generation of vehicles. Stellantis, the world's third-largest automaker, owns brands such as Chrysler, Jeep, Fiat, and Peugeot. It says it wants 100% of its European cars and 50% of its US cars and light trucks to be battery electric by 2030.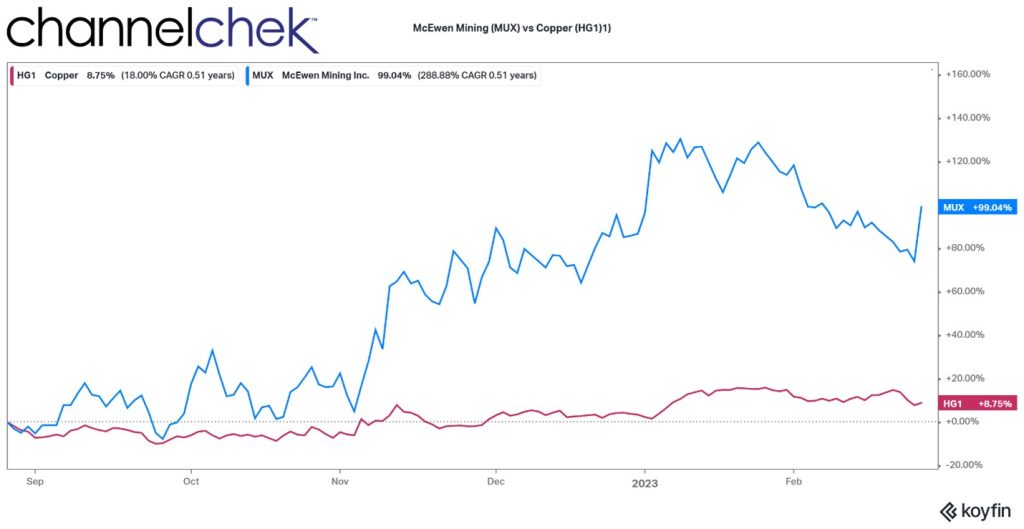 A Growing Trend
As automakers move to expand EV production, access to an uninterrupted source of raw materials such as lithium, cobalt, nickel, and copper is a concern that needs to be planned for. Some car companies have developed strategies to to directly sourcing raw materials from mines. And others are likely to follow. This year, Tesla (TSLA),  Ford (F), and General Motors (GM) are all expected to be better represented than in the past at the top mining conferences being held over the next two weeks. These include the Global Metals and Mining Conference in South Florida (Feb. 27 – Mar. 1) and the Mineral Exploration & Mining Convention in Toronto (Mar. 5 – Mar. 8).

The Stellantis Purchase
The $155 million investment in a project located in Argentina, is expected to make what the press release called, "a major contribution to the company's plan to become carbon net zero by 2038." It represents a 14.2% equity stake in McEwen Copper, a subsidiary of Canadian mining company McEwen Mining (MUX), which owns the Los Azules project in Argentina and the Elder Creek project in Nevada.
The large stake makes Stellantis McEwen Copper's second-largest shareholder, along with Rio Tinto, through its copper leaching technology venture, Nuton. Los Azules plans to produce 100,000 tons per year of cathode copper at 99.9% purity starting in 2027 and the resources can secure the operation for at least 33 years.
"Stellantis intends to lead the industry with the commitment to be carbon net zero by 2038 – a goal that requires innovation and a complete redefinition of the entire business," said Carlos Tavares, Stellantis CEO. "We are taking important steps in Argentina and Brazil, with the aim of decarbonizing mobility and ensuring strategic supplies of raw materials necessary for the success of the Company's global electrification plans," he said.
"Copper is a strategic raw material for the future of electric mobility, and it is estimated that global demand for the conductive metal will triple in the coming years. By making an investment in one of the top 10 international projects in the development of this commodity, Stellantis should be able to supply some of the projected copper demand starting in 2027," said Carlos Tavares.
Take Away
The move to electric cars presents a number of opportunities to investors beyond picking which car company perform best, or even survive. Looking forward to areas of increased demand from the EV business, lithium is the mineral spoken about most. But copper is not only important in its use throughout the vehicle, it is also critical to distribute electricity to charging stations. It wouldn't be a surprise to hear announcements by other car companies that they are also enhancing their vertical integration by partnering with or purchasing mining operations.
Channelchek is a great resource for information on small and microcap mining companies. For an extensive listing of companies involved in copper mining, including description, data, and stock price history, click here.
Managing Editor, Channelchek
Source
https://www.stellantis.com/en/news/press-releases/2023/february/stellantis-announces-strategic-copper-investment-in-argentina-reinforcing-commitment-to-reaching-carbon-net-zero-by-2038
https://www.miningweekly.com/article/tesla-gm-among-carmakers-flocking-to-mining-events-amid-battery-metals-scramble-2023-02-27#:~:text=Car%20companies%20are%20making%20inroads,%2C%20deal%2Dhungry%20metals%20producers.https://www.npr.org/2022/03/11/1085670133/automakers-partner-with-mines-as-electric-cars-rely-on-raw-materials-for-batteri#:~:text=Press-,Automakers%20partner%20with%20mines%20as%20electric%20cars%20rely%20on%20raw,sourcing%20raw%20materials%20from%20mines