Together, Self-Directed Investors own More Equities than Institutional – Will they Seize Control?
We've witnessed the influence Robinhood (HOOD) investors can have on the movement of stock prices. Its influence on corporate governance and stewardship so far has been minimal. The tagline of Robinhood-owned Say Technologies is "No shareholder is too small." This recently acquired unit helps bring a voice to retail investors that might not otherwise engage with management at shareholder meetings. The online platform allows self-directed investors, including activists, to engage the company they own shares in with much more ease than ever before.
Background
Historically, involvement with corporate management was left for big institutional investors that wield a lot of power by virtue of their voting the shares on behalf of the money they manage. This includes state pension funds, mutual funds, asset managers, and insurance companies. As with most everything else related to the financial markets, technology is causing a new trend. The change in direction is toward more involvement by individual investors and small financial advisors.
Robinhood (HOOD) acquired Say Technologies in August. They are a shareholder engagement platform that simplifies the proxy voting process for investors and helps owners communicate with the CEOs and leadership teams of the companies in which they've invested.
Some of the decisions proxy votes provide shareholders a "say" in is executive compensation, the makeup of the board of directors, and an array of environmental, social, and governance dictates. A low percentage of individual investors in the past put their votes to use. According to a Harvard study, on average, individual shareholders vote on just 32% of their shares, compared with an 80% participation rate among all shareholders. Individual households own 39.1% of U.S. equities. This is larger than any other single segment. If individuals better understood the process and the issues, they would likely use their vote. The outcomes may be forever changed.
Indications are the "sleeping giant" individual shareholders are beginning to understand a little more and their impact may soon be felt.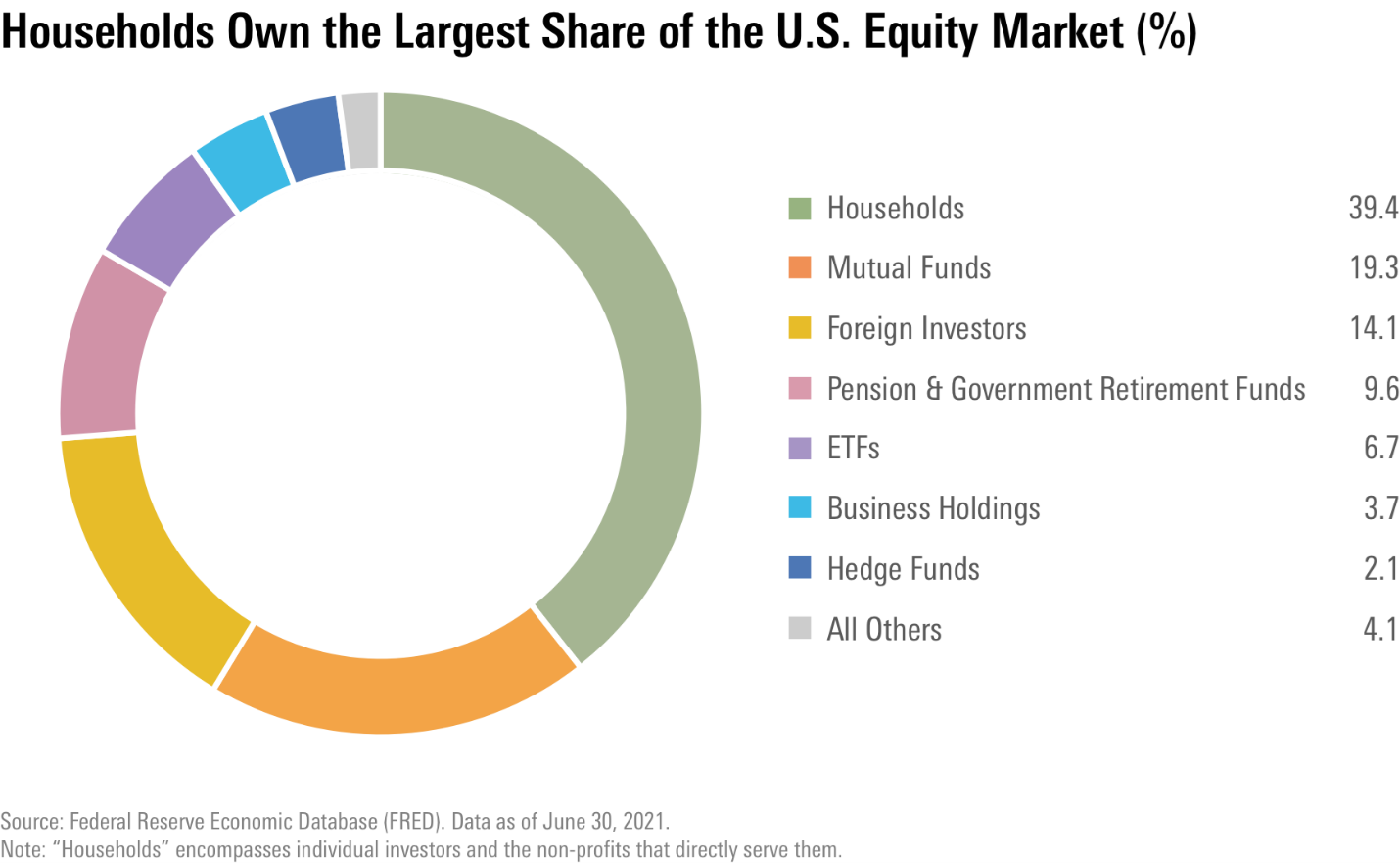 Bringing Households Closer to Their Votes
It's more important than ever for management to understand the concerns of individuals. They directly hold more equities than any other group. What Robinhood's Say provides is a resource for shareholders to ask questions of executives at quarterly earnings calls and annual meetings.
The unique setup on Say allows shareholders to type in questions for management. Then the Say users vote on which questions will be presented to the company executives. So, on an earnings call, the questions with the most votes get asked. Even if the question was written by a holder of only one share!
As an example, at Telsa's (TSLA) second-quarter earnings call, there were. The three most popular were answered by CEO Elon Musk and other executives.
Take-Away
Individual investors are using technology to work in conjunction with each other to have a greater collective impact. The playing field between the many small investors and the few large ones is being leveled. We've seen this growing empowerment before with the adoption of cost-free trading, and no-cost
equity research websites, and the once exclusive corporate roadshows are now online virtual roadshows complete with question and answer periods that anyone interested can participate in. Even the often-maligned social media discussions are empowering.
The question now is will smaller investors on Robinhood's Say Technologies let their voice be heard? Or, will they ignore the power they actually possess? It is worth watching as it could be more influential in corporate direction than any other investing technological advancement.
Managing Editor, Channelchek
Suggested Reading:

Sources:
https://blog.robinhood.com/news/2021/8/10/say-technologies-is-joining-robinhood https://corpgov.law.harvard.edu/2019/11/19/retail-shareholder-participation/
https://www.barrons.com/articles/robinhoods-has-created-a-new-online-proxy-platform-for-individual-investors-51634912806
https://www.morningstar.com/articles/1060879/robinhood-enters-the-realm-of-proxy-voting
Stay up to date. Follow us: