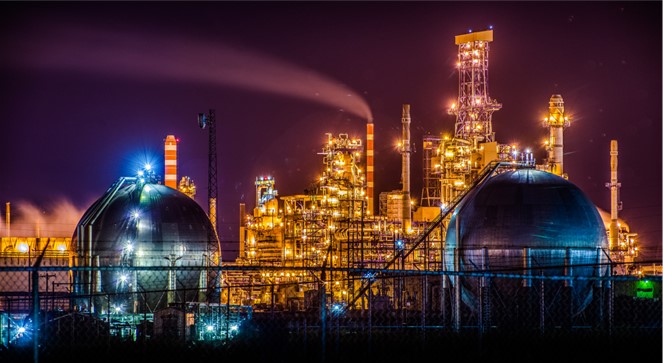 Factors Still Point to Higher Oil Prices and Sizeable Bets on Crude
There are many factors impacting why traditional energy prices and producers may have a hurricane-force tailwind heading into the holidays and next year.
A boost in demand for oil is expected as China just announced that it is lowering its quarantine requirements for visitors from outside the country. But Chinese Covid policies aren't the only impetus pushing up oil demand – around the globe, there are supply challenges that are playing out. Oil hasn't risen above $100 a barrel since early Summer, some traders are speculating it will rise above $200 in the coming months. Here's why.
China
In addition to the announcement that the CPR was cutting the required quarantine period for the country (to five days from seven, with three days of home isolation), the required PCR test hurdle is being lowered as well. And airlines no longer run the risk of being suspended if the travelers they bring in that test positive is five or more.
Europe
The European Union has agreed to stop all oil imports from Russia on Dec. 5. The plan is to cap the prices at which EU nations would buy oil from Russia, that price is expected to be near $60 per barrel. Russia has reacted by increasing exports to Asia, but the price cap is expected to reduce its exports and lower total supply by up to one million barrels per day.
United States
Back in May, the U.S. took the drastic step of increasing available supply by selling oil from the U.S. Strategic Petroleum Reserve at a rate of nearly one million barrels per day starting in May. The increased supply has kept oil prices down. But the sales are unsustainable and expected to be reduced. Congress has allowed another sale of 26 million barrels that are expected to carry through to October 2023. This is a much slower pace of oil releases from the reserves. Plus, the reserves will need to be replenished.
After the Congressionally approved release, the reserve will be down to 348 million barrels, this is half the quantity compared to January of this year —the lowest since 1983. Congress has said that the reserve must stay above 252.4 million barrels, and the incoming Congress is expected to be more conservative when it comes to using these strategic assets to control prices.
Production growth overall in the U.S. has stalled after having increased through most of the year. Government data show that U.S. production dropped to 11.9 million barrels per day last week, this is tied for the lowest level in several months. Supplies of products such as diesel and heating oil in the U.S. are at multiyear lows. So there is not abundant supply should a weather-related or some other fuel-demanding crisis surface.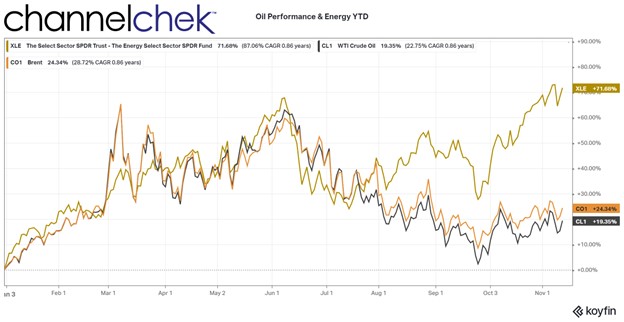 Prices
Oil is now trading between $92 and $93 a barrel. It had reached a high above $130 in March, shortly after the war began, and hasn't seen the $100 a barrel level since late June.
Trading this week showed significant flows into an options contract that speculates that $200 per barrel may be in store. The most actively traded Brent crude options contract on Thursday was an option to buy Brent at $200 in March 2023. This was the most active oil contract of the day.
How significant is this bullish activity surrounding oil prices? The ratio of bullish to bearish bets in the options market is wider than at any time in recorded history, according to Bloomberg. Oil options traders are positioned more aggressively than ever before.
Take Away
Oil demand could rise soon in China as travel restrictions are lessened. Elsewhere in the world, oil demand is expected to increase as supplies remain the same or decrease. Demand remained elevated globally despite slower economies.
With supply likely to drop and demand ramping up, $200 by the third week in March is one price expectation for a record number of trades transacted at recently. More than doubling in a few months sounds unthinkable, but the massive trades were transacted by experienced institutional traders.
Managing Editor, Channelchek