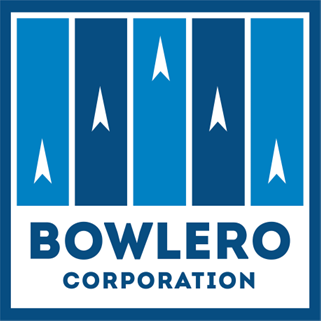 Research News and Market Data on BOWL
02/24/2023
RICHMOND, Va.–(BUSINESS WIRE)– Bowlero Corp., (NYSE: BOWL) the global leader in bowling entertainment, completed the acquisition of The Big Event in New Jersey on February 14th. This announcement marks the Company's first completed acquisition in calendar year 2023, out of a robust pipeline of remaining acquisitions.
Brett Parker, President & Chief Financial Officer of Bowlero Corp., stated, "Today's announcement illustrates our continued commitment to expanding our unit base and simultaneously improving our average unit volumes."
The Big Event is located in Cherry Hill, NJ, 20 miles outside of Philadelphia. This impressive 36 lane center features billiards, ping pong, shuffleboard, arcade games and VIP private event rooms. The acquisition of The Big Event marks the Company's 10th location in the state of New Jersey. This center opened under Bowlero Corp. management on Friday, February 17th.
Parker stated in closing, "We look forward to welcoming this center to our growing national footprint and, as always, we remain focused on growth while continuing to prioritize a world-class experience for our guests."
Thus far in fiscal year 2023 Bowlero Corp completed 12 acquisitions.
About Bowlero Corp
Bowlero Corp. is the global leader in bowling entertainment, media, and events. With more than 325 bowling centers across North America, Bowlero Corp. serves more than 30 million guests each year through a family of brands that includes Bowlero, Bowlmor Lanes, and AMF. In 2019, Bowlero Corp. acquired the Professional Bowlers Association, the major league of bowling, which boasts thousands of members and millions of fans across the globe. For more information on Bowlero Corp., please visit BowleroCorp.com
For Media:
[email protected]

For Investors:
[email protected]
Source: Bowlero Corp.