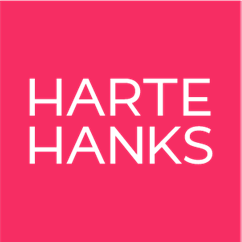 Research News and Market Data on HHS
CHELMSFORD, MA / ACCESSWIRE / January 31, 2023 / Harte Hanks, Inc. (HHS), a leading global customer experience company, today announced it is working with leading kitchen, bath, and outdoor retailer PIRCH on a series of lead generation and integrated direct marketing initiatives in Southern California.
Harte Hanks will provide PIRCH with a series of targeted communications to reach and engage shoppers at key moments in the home remodeling journey.
Harte Hanks first identified potential PIRCH customers using strategic demographics surrounding the company's target luxury audience. Armed with this data, direct mail formats will be tested to determine a continuous marketing cadence.
"Nobody knows direct marketing like Harte Hanks," noted Gene Hodges, VP Marketing, PIRCH. I have worked with them for many years including my time at The Home Depot and Bed, Bath & Beyond. Their expertise in strategy, customer profiling, creative, fulfillment and analytics is unrivaled. Partnering with them means we can launch our campaigns in record time with a team that will guide us through the entire process."
Janel Harris, Managing Director, Harte Hanks Marketing Services added "PIRCH sets the standard for exceptional customer experience. We're honored to provide them with turnkey services to help them identify, reach, and secure new customers as they turn dream-home projects into reality."
About PIRCH:
Founded in 2009, PIRCH is a privately held fixture and appliance retailer for kitchen, bath and outdoor products based in San Diego, CA. The company operates seven Southern California showrooms and provides kitchen, bath, and outdoor design and installation from the world's most coveted brands.PIRCH stores are experiential showrooms that allow consumers to explore appliances, plumbing fixtures, and hardware in lifestyle displays and envision how they would look and feel in their homes. Learn more at pirch.com.
About Harte Hanks:
Harte Hanks (Nasdaq:HHS) is a leading global customer experience company that partners with clients to provide them with CX strategy, data-driven analytics and actionable insights combined with seamless program execution to better understand, attract and engage their customers.
Using its resources and talent in the areas of Customer Care, Fulfillment, Logistics, and Marketing Services, Harte Hanks has driven results for some of the world's premier brands, including Bank of America, GlaxoSmithKline, Unilever, Pfizer, HBOMax, Volvo, Ford, FedEx, Midea, Sony and IBM. Headquartered in Chelmsford, Massachusetts, Harte Hanks has over 2,500 employees in offices across the Americas, Europe, and Asia Pacific. For more information, visit hartehanks.com.
For media inquiries, contact Jennifer London at [email protected].
SOURCE: Harte Hanks, Inc.


View source version on accesswire.com:
https://www.accesswire.com/737119/Harte-Hanks-Chosen-by-Luxury-Brand-PIRCH-to-Lead-New-Direct-Marketing-Campaigns