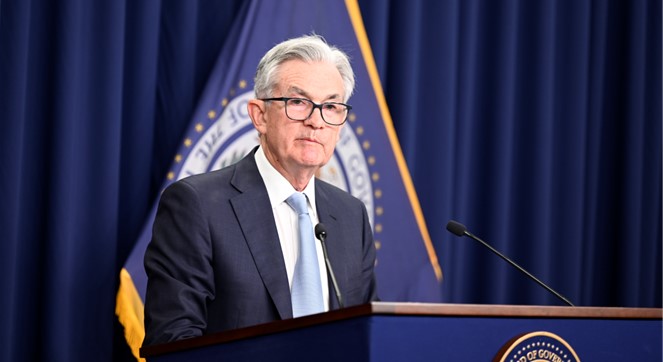 The FOMC Votes to Raise Rates for Fourth Time
The Federal Open Market Committee (FOMC) voted to raise overnight interest rates from a target of 2.25%-2.50% to the new level of 3.00% – 3.25% at the conclusion of its September 2022 meeting. The monetary policy shift in bank lending rates was as expected by economists, although many have urged the Fed to be more dovish, others suggest the central bank is behind and should move more quickly. The early reaction from the U.S. Treasury 10-year note ( a benchmark for 30-year mortgage rates) is downward slightly, while the S&P sold off 26 points and the Russell 2000 remained unfazed. Equities later sold off as the Chairman held a press conference.
The statement accompanying the policy shift also included a discussion on U.S. economic growth continuing to remain positive. The FOMC statement said recent indicators point to modest growth in spending and production. Job gains were also seen as strong in recent months, and the unemployment rate remains low.
However, the statement points out that inflation remains elevated. The Fed believes this reflects supply and demand imbalances related to the pandemic, higher food and energy prices, and broader price pressures.
Russia's war against Ukraine is causing tremendous human and economic hardship, according to the Fed. The statement indicated the inflation risks related to the is an area they are paying attention to.

The Federal Reserve made clear it was continually assessing the appropriate actions related to monetary policy and the implications of incoming information on the economic outlook. The Committee says it is prepared to adjust the stance of monetary policy as appropriate if risks emerge that could impede reaching the Committee's goals. This is to include a wide range of information, including readings on public health, labor market conditions, inflation pressures and inflation expectations, and financial and international developments, according to the statement.

Each member of the Federal Open Market Provides forward-looking assumptions on expected growth, employment, inflation, and individual projections of future interest rate policy. The table above indicates the range of expectations.
Take-Away
Higher interest rates can weigh on stocks as companies that rely on borrowing may find their cost of capital has increased. The risk of inflation also weighs on the markets. Additionally, investors find that alternative investments that pay a known yield may, at some point, be preferred to equities. For these reasons, higher interest rates are of concern to the stock market investor. However, an unhealthy, highly inflationary economy also comes at a cost to the economy, businesses, and households.
The next FOMC meeting is also a two-day meeting that takes place July 26-27. If the pace of employment and overall economic activity is little changed, the Federal Reserve is expected to again raise interest rates.
Managing Editor, Channelchek
Sources