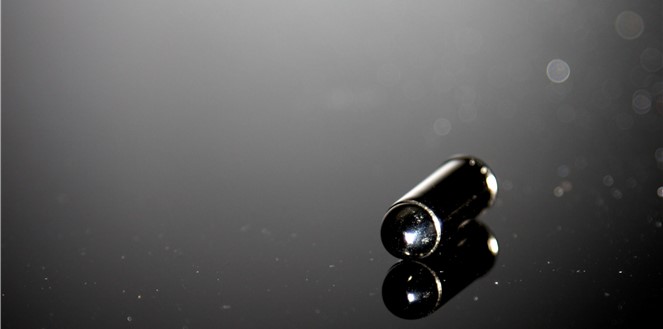 Small Biotech Field with Big Promise
A silver bullet cure, with possible indications for 150 illnesses or more, is now being researched by a few small biotech companies. The results have gotten the attention of big pharmaceutical companies.
In the world of biology, medicine, and biotechnology, there's a new and extremely promising field of research in inflammasomes. Since the discovery 20 years ago, increasing understanding of what causes inflammation or an inflammatory response in humans and the knowledge of the mechanisms and role of inflammasomes has developed into a race to design potential drugs which target the culprit in many diseases. The problem to be solved is an overly zealous inflammatory response.
The activation of the inflammation system is to protect the body from pathogens, injury, or other dangers or irritants. While insufficient inflammation can lead to persistent infection or problems related to the initial trigger, excessive inflammation can cause chronic or systemic inflammatory diseases. While there are many medications, both over-the-counter and by prescription, to help reduce inflammation and problems associated with it, a therapy or therapies upstream could prevent an over-inflammation response at the source.
Currently, the rapid expansion of knowledge of inflammasomes' role in various diseases has uncovered links to neurological diseases such as Parkinson's, Alzheimer's, and MS; metabolic disorders including type2 diabetes, and obesity; and cardiovascular diseases.
Currently, there are no approved inflammasome inhibitors; however, there are several promising early-stage trials occurring at a few focused companies. Development of therapies is the goal, with expectations of them being able to treat a myriad of ailments. Success could be similar to the discovery of penicillin when many infections quickly ceased being worrisome. The breakthrough could provide therapy or a mechanism to control one or two key inflammasomes that could suddenly provide cures or relief from many chronic problems.
Over the past few years, these inflammasome-related transactions, acquisitions, and partnerships have taken place:
Ventus Therapeutics- On September 29, 2022, Ventus received $70 million upfront, with the agreement for additional milestones of up to $633 million, also royalty payments and R&D funding from Novo Nordisk to license Ventus's brain penetrant inflammasome (NLRP3) inhibitor – Ventus is a privately held company that retains full rights.
Cerevance – August 9, 2022 Cerevance received $25 million upfront, with the agreement for additional milestones up to $1.1 billion, with potential for royalty payments from Merck on sales of approved products derived from the strategic research collaboration of Alzheimer's targets using Cerevance's NetSseq platform. (Pre-clinical phase)
Inflamazome – September 21, 2020 Inflamazome was fully acquired for $451 million upfront with R&D milestones that could be worth up to $1.125 billion from Roche. Roche will own full rights to the acquired company's portfolio of oral NLRP3 small molecule inflammasome inhibitors. (Pre-clinical phase and Phase 1)
IFM Therapeutics – Quattro & IFM Discovery (Incubator) – December 2019, Has raised $55.5 million to launch its third drug subsidiary as well as an incubator, both of which are focused on developing new therapies for inflammatory diseases and cancers. Omega Funds was the lead, with Atlas Ventures also participating. Financing lead: Omega Funds also participating: Atlas Ventures. (Discovery Phase)
Inflammasome Therapeutics – September 2019, Is entitled to receive up to $160 million in milestone and gated development payments and tiered royalties and other milestones due on commercialization from Boehringer Ingelheim. (Development Phase)
IFM Therapeutics – September 2019, Agreement provides sufficient funding for research and development costs through late-stage pre-clinical development of the lead program with an option to acquire IFM Due. IFM is a Privately held company. (Discovery Phase)
IFM Therapeutics- April 1, 2019, the subsidiary IFM Tre was acquired by Novartis. Novartis will pay $310 million upfront and up to roughly $1.3 billion in milestones to access three early-stage NLRP3 antagonists: IFM-2427, a systemically acting compound that began its first human studies last week, and two pre-clinical compounds: one gut-penetrating, and the other directed at the central nervous system. (Clinical Phase and Pre-clinical Phases)
Most of the small companies involved in inflammasome research are privately held and raise capital privately. From time to time, Noble Capital Markets may be involved in raising capital for non-public biotech firms and companies in other industries. To determine in advance if you qualify to invest in non-public capital raises, visit here to request accreditation.
Take Away
There are huge amounts of capital coming primarily from big pharma and venture capital firms with the expectation that R&D on inflammasomes could yield big results. Therapies that could regulate a primary culprit across many diseases would be a significant boost to investors and mankind.
Managing Editor, Channelchek
https://www.channelchek.com/news-channel/inflammasomes_panel_from_noblecon16
https://www.sciencedirect.com/science/article/abs/pii/S0091674916302834
https://www.frontiersin.org/articles/10.3389/fimmu.2022.834289/full
https://www.ventustx.com/news/ventus-therapeutics-enters-exclusive-development-and-license-agreement-
https://cerevance.com/2022/08/09/cerevance-establishes-strategic-research-collaboration-with-merck-for-the-discovery-of-novel-targets-in-alzheimers-disease/
https://www.biospace.com/article/roche-dives-into-nlrp3-inflammasome-inhibition-with-acquisition-of-inflazome/
https://www.biospace.com/article/roche-dives-into-nlrp3-inflammasome-inhibition-with-acquisition-of-inflazome/
https://xconomy.com/boston/2019/12/02/ifm-lands-55-5m-to-launch-newco-quattro-and-discovery-incubator/
https://www.inflam.com/images/pdfs-doc/Inflammasome_BI_release_September_20_2019_1.pdf
https://www.ifmthera.com/news/ifm-therapeutics-announces-collaboration-and-exclusive-option-agreement-for-cgas-sting-focused-subsidiary-ifm-due/
https://cen.acs.org/pharmaceuticals/Novartis-acquire-inflammasome-focused-IFM/97/web/2019/04
https://www.the-scientist.com/bio-business/pharma-looks-to-inflammasome-inhibitors-as-all-around-therapies-68582