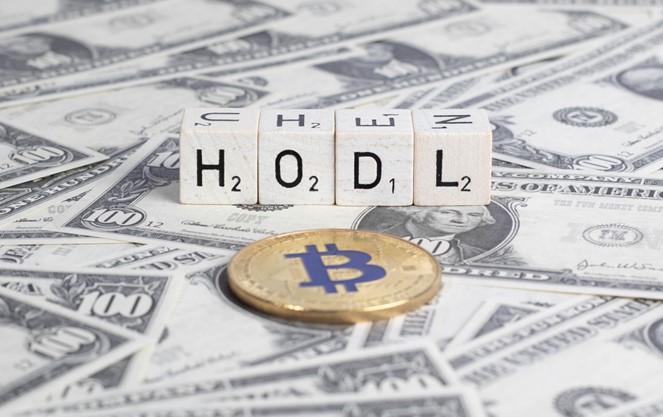 Bitcoin's Largest Corporate Owner Sold But Remains a net Buyer
"Bitcoin is the exit strategy," says Michael Saylor, the Executive Chairman overseeing Microstrategy (MSTR), a company he founded. The comment was to a question in a Twitter Space interview with Eric Weiss of Bitcoin Roundtable. During this insightful interview, it becomes clear that the enterprise analytics company stands behind its commitment to the cryptocurrency and is investing in the ecosystem in other ways. Saylor also addressed his recent sale of 704 bitcoin, explaining it created tax benefits that serve stockholders.
The Company is a Bitcoin Maximalist
Bitcoin owners are "Either traders, technocrats, or maximalists." Explained Saylor in the podcast-style interview.
Accordingly, Saylor says, traders don't have any opinion on it long-term other than it's an asset that moves enough to trade. Holding times may be minutes or months.
Technocrats view bitcoin as a digital monetary network like Google or Facebook. It's a big tech network to them, so if they are bullish on big tech, they will hold bitcoin. And they may try to time their investments based on economic trends.
Maximalists view bitcoin as an instrument of economic empowerment that is just good for the human race. If you're a maximalist, you don't try to time it, and you have a much longer time horizon. While the technocrats are looking out 3-5 years, and they think that's long, maximalists are looking out 10-100 years. Part of that is believing this is good for the human race.
"We're maximalists, we think bitcoin is more than a digital monetary network; we think it is the digital monetary network. It's good for the human race, and anything we can do in order to encourage adoption of bitcoin, and help with the adoption, is going to be good for the world." Saylor while discussing Microstrategy.
Saylor's company is the largest owner of bitcoin, costing Microstrategy a little more than $4 billion, the crypto assets are now valued just above $2 billion. Saylor says how we acquire bitcoin is less market-driven, as this is permanent capital that flows into the bitcoin ecosystem. Permanent capital that becomes part of the Microstrategy enterprise. Capital that is ongoing and may be held as a base forever.
In Response to December Selling
Michael Saylor recently took some criticism for selling 704 bitcoin after previously repeating he won't sell bitcoin. He put the confusion to rest by explaining the benefit to stockholders of tax loss harvesting. With crypto the selling is treated as property so you can take the capital loss, "so we have some capital gains we pay taxes on, and then we have some capital, losses in bitcoin, so by selling the bitcoin, and taking the capital loss, we're able to use that to offset some capital gains." He added, it's very tax efficient for the corporation." Which is good for shareholders.
Lightning Network
Lightning allows "lightning-fast" blockchain payments without worrying about block confirmation times. Payment speed measured in milliseconds to seconds.Security is enforced by blockchain smart-contracts without creating an on-blockchain transaction for individual payments.
Microstrategy has said they will be offering bitcoin Lightning solutions in the first quarter of 2023. This tech investment in the growth of Microstrategy is another way Saylor and company support the bitcoin ecosystem."If bitcoin is the underlying base layer, I think that Lightning is money over IP." He said it's an open permissionless protocol to let eight million people move money and monetary assets at the speed of light.
"We want to make it possible for any enterprise to spin up Lighting infrastructure in an afternoon" and onboard thousands of employees or customers, Saylor explained. "We want to plug it into enterprise technology and make it a marketing strategy for any forward-thinking CMO."
Areas that MicroStrategy is exploring for Lightning services include online content monetization, enterprise marketing, web paywalls, and internal corporate controls. Every chief marketing officer should be able give away satoshis –– Bitcoin's smaller denomination unit –– as incentive for customers
Take Away
Bitcoin still has its perma-bulls. Michael Saylor of Microstrategy is solidly in that category. He is not necessarily bullish on other crypto or digital currencies, bitcoin is the digital currency in his mind, and he intends for the ongoing holding of bitcoin and growth of the company in other ways that support its adoption.
Managing Editor, Channelchek
Sources
https://twitter.com/i/spaces/1mrGmkzmmbDxy?s=20
https://cointelegraph.com/news/microstrategy-bitcoin-purchase-divides-the-crypto-community