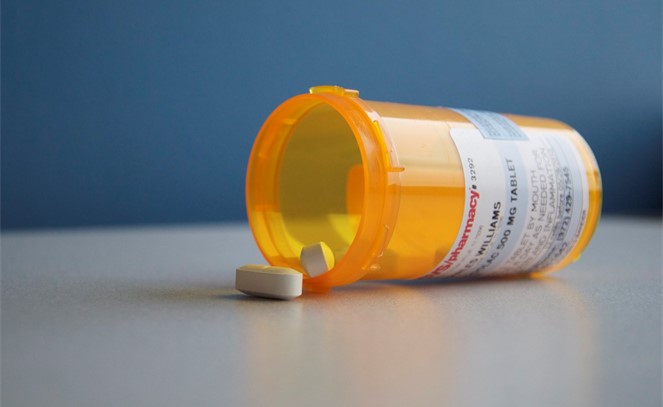 The Growing Field of Non-Opioid Pain Alleviation
Is there money to be made for investors in the business of controlling pain? There is a decreased willingness or ability of doctors to prescribe opioids because of the risk of addiction. This is just one reason the companies making breakthroughs in controlling or alleviating pain are set to get a bigger chunk of the growing industry. The other driver is an aging populous with increased longevity. The non-opioid pain management developments include novel medicines and medical devices to treat, prevent, or assess causes. Investors could benefit from growing their awareness in this healthcare space, particularly some of the smaller companies concentrating on the pain management sector.
The pain management (PM) industry is rapidly growing. Estimates on the potential for the industry were captured in a report by Zion Market Research. The report shows the trajectory of the pain management therapeutics industry is likely to amass earnings of about $81.9 billion by 2026. This is an increase of $16.3 billion over 2019 earnings. Reduced opioid use has opened a path for inventive new therapeutics to become the new go-to where an opioid would have been prescribed previously. This provides investors with an even broader spectrum of publicly traded opportunities to review.
Segments in Pain Management
Treatment of chronic pain has a large base as a major healthcare service. This base provides a solid footing for the business of pain management therapeutics. Pain-relieving drugs such as opioids have been the "go to" medication for patients with severe pain. But their usage needs to be short-term or limited to treat pain in the terminally ill. The reduced and safer use of opioids leave many sufferers needing new alternatives.
As with any other investment space there is a wide swath of segmentation and sectors within the business. The primary pharmaceutical segments in pain management include:
Anesthetics
NSAIDS
Anticonvulsants
Anti-migraine agents
Antidepressants
Non-narcotic analgesics
Neuropathic Pain
Arthritic Pain
Cancer pain
Post-operative Pain
Chronic Back Pain
Fibromyalgia
Migraines
The anticipated growth of pain management therapeutics within North American healthcare is expected to happen on several fronts. Players include the nimble, creative small growth companies as well as the huge established names. Large companies involved in the segment include Novartis AG, Purdue Pharma L.P., AstraZeneca Plc., Mallinckrodt Pharmaceuticals, GlaxoSmithKline Plc., Teva Pharmaceutical Industries Ltd., Pfizer Inc., Depomed, Inc., Johnson & Johnson Services, Inc., Endo International Plc., Merck & Co., Inc., and Abbott Laboratories. These are big corporations where successful individual products aren't as impactful to the bottom line or stock price movement.
The smaller, more nimble prospects, where developments have a greater impact on value could be worth learning about. There are a number of them that have developed solutions that are just now becoming adopted and substituted for old methods of treatment. Below is a list of five companies in this space that may be worth becoming familiar with:
Baudax Bio Inc.
(BXRX) is a pharmaceutical company. It is focused on innovative products for acute care settings. Baudax Bio markets ANJESO®, the first and only 24-hour, non-opioid, intravenous (IV) COX-2 preferential non-steroidal anti-inflammatory (NSAID) for the management of moderate to severe pain. In addition to ANJESO®, the Company has a pipeline of other innovative pharmaceutical assets including two clinical-stage, novel neuromuscular blocking (NMBs) agents and a proprietary chemical reversal agent specific to these NMBs.
BXRX is currently trading at $3.45 and has a market cap of $1.73 million.
PainReform Ltd
PRFX is a clinical-stage specialty pharmaceutical company. It is focused on the reformulation of established therapeutics. The company's product PRF-110 is based on the local anesthetic ropivacaine, targeting the post-operative pain relief market. PRF-110 is an oil-based, viscous, clear solution that is deposited directly into the surgical wound bed before closure to provide localized and extended post-operative analgesia.
PRFX is currently trading at $0.41 and has a market cap of $4.36 million.
NanoVibronix
NAOV is engaged in manufacturing of noninvasive biological response-activating devices which target wound healing and pain therapy, without the assistance of medical professionals. The primary products of the company include WoundShield which is patch-based therapeutic ultrasound device to help regenerate tissue and healing by using ultrasound to increase local capillary perfusion and tissue oxygenation; PainShield which is a disposable patch-based therapeutic ultrasound technology to treat pain, muscle spasm and joint contractures; and UroShield which is an ultrasound-based product designed to prevent bacterial colonization and biofilm in urinary catheters, increase antibiotic efficacy and decrease pain. Most of the company's revenue comes from the U.S.
NAOV is currently trading at $0.37 with a market cap of $12.14 million.
electroCore Inc.
ECOR is a commercial-stage bioelectronic medicine company with a platform for non-invasive vagus nerve stimulation therapy initially focused on neurology and rheumatology. The company's product gammaCore is FDA-cleared for adjunctive use for the preventive treatment of cluster headache and for the acute treatment of pain associated with episodic cluster headache and migraine headache in adult patients.
ECOR is trading at $0.28 and has a market cap of $20.27 million.
Bioelectronics Corp.
BIEL is an electroceutical company. It develops wearable, neuromodulation devices to safely mitigate neurological diseases. Its product line includes Actipatch Musculoskeletal Pain Therapy, Allay menstrual pain therapy, Smart insole heel pain therapy and Recovery RX post-operative and Chronic wounds therapy. The company sells its products to wholesale distributors, directly to hospitals and clinics, and consumers.
BIEL tades for under $0.01 a share, but has a market cap of $59.36 million and average trading volume of 13.4 million shares.
Take Away
Investing based on trends that are building is one method to develop a longer-term investment portfolio. One trend that is likely to continue is the move away from addictive opioids used for pain management and towards both pharmaceutical and device-based solutions. As with many sectors this year, stock valuations are down. Does this make one or more of them a smart buy?
Small and microcap investing come with its challenges. Help sort through the plusses and minuses of life sciences companies, both in biotech and medical devices, as two top equity analysts discuss what they look for when evaluating the fundamentals of a company's prospects. The free event held online on December 15th will also include analysts with expertise in other industries sharing what they deem important in the industries they cover. All in all, it will help small, and microcap investors in the life sciences and other sectors better understand what the seasoned veterans look at.
Paul Hoffman
Managing Editor, Channelchek

Sources:
https://www.zionmarketresearch.com/news/pain-management-therapeutics-market
https://channelchek.vercel.app/news-channel/New_Developments_in_Pain_Management___a_NobleCon_Online_Investor_Event___Presenting_Companies