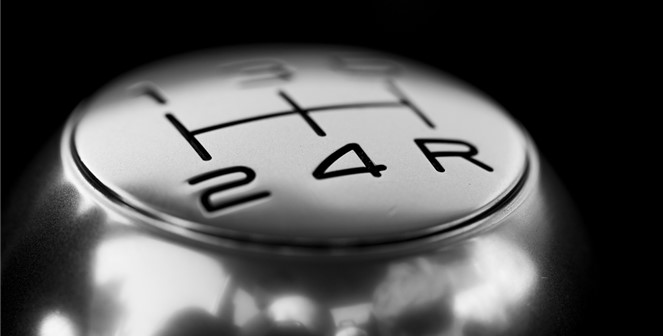 The Fundamental Reasons the Strength in Precious Metals May Continue
What's happening with precious metals? Silver has been outshining gold the past few days as the rally in both precious metals (PM) has grabbed the attention of investors and perhaps caught those that were short silver off guard. Why are the metals rising, can the strength last, and what is the longer-term outlook for PM?
Silver reached a six-week high in the first week of October, and gold is at its highest level in three weeks. As financial markets are becoming more uncertain, the two metals are showing they never really lost their safe-haven status. The concerns have just not been high enough for many to rotate out of the investments they were in. The move to what has always been viewed as the highest level of safe, gold and silver. This rotation follows months of movement to $ U.S. dollar-denominated securities. The heightened level of safety was inspired by the media being focused on a potential financial crisis in Europe and discussions of Russia unleashing a nuclear weapon in Putin's attempt to annex Ukraine.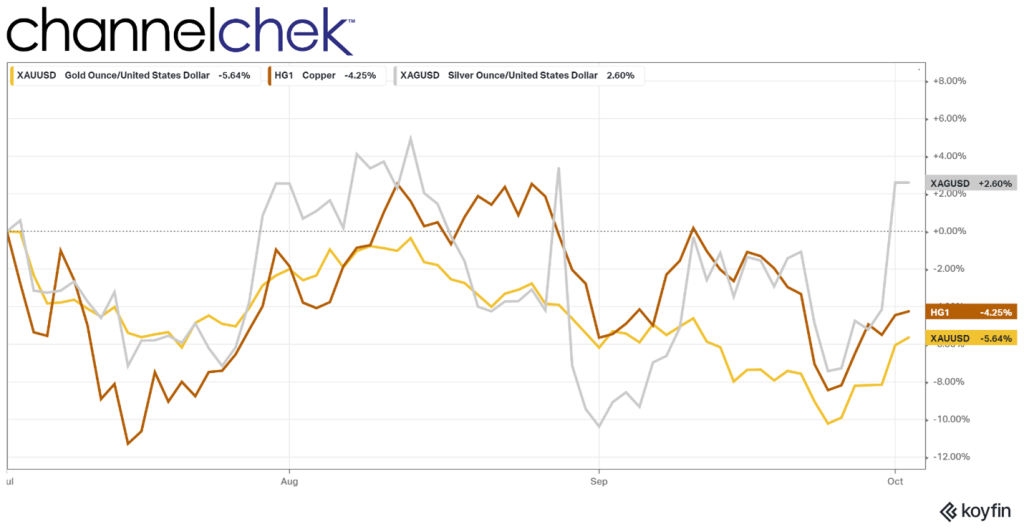 As if the words "nuclear bomb" aren't enough to send some investors taking a larger allocation in safe-haven assets, there are rumors circulating that the global investment bank Credit Suisse may be in serious financial trouble. For many market participants, the rumblings about an investment bank having problems are reminiscent of 2007, the rumors of Bear Stearns, and the market troubles that followed. Revisiting the activity of the precious metals market that followed in 2008, silver outperformed copper, which outperformed gold.
As silver and gold rise, many speculators that were comfortable with short positions are finding themselves forced with the decision to decide to purchase to close out their short positions. Active hedge funds and other money managers will often play precious metals against the U.S. dollar. With the dollar at a 20-year high, the sentiment around metals was negative. If this is the beginning of a longer rotation into PM, the rotation could build into a strong short squeeze. Short covering serves to strengthen prices.
Other Fundamentals
Prior to Monday's 7% increase in the price of silver and the 3% increase in gold, both with strong follow-up on Tuesday, some analysts were becoming more positive on the metals and miners category. In his quarterly Metals & Mining Review and Outlook, released on Channelchek pre-market Monday, Mark Reichmann, Sr. Research Analyst, wrote, "While higher rates and a strong U.S. dollar pose significant headwinds for gold, an inflection point may be reached as investors seek to preserve value amid deteriorating economic conditions, increasing geopolitical uncertainty, and market volatility."
Reichmann seems to be long-term positive on metals, thinking gold and silver may turn first; he wrote, "Precious metals prices may strengthen in advance of industrial metals. Therefore, investors may desire to lean into precious metals mining names to benefit from a positive shift in investor sentiment." He continued, "While it may take longer for industrial metals to recover, an eventual return to economic growth could result in strong prices due to potential supply and demand imbalances."
For a complete list and the most current research reports of producers of precious and industrial metals companies covered by Mark Reichmann,  visit his analyst webpage here.
Take Away
The move earlier this year toward U.S. dollar denominated assets, to capture higher yields and low sovereign risk has been an ongoing investment trend since at least March. With the newly recognized potential of additional turmoil entering the market psyche, including Russia and whether they would use the bomb, and whether the recent about-face for England's monetary policy indicates deep trouble beneath the financial world's surface has created further allocations to precious metals.
The suddenness of the move may have caught some large investors who have been bearish on silver and gold to make unexpected decisions on short positions they had been carrying. This short-squeeze is likely contributing to the strength of both gold and silver as it plays out.
Managing Editor, Channelchek
Sources
https://www.kitco.com/commentaries/2022-10-04/Where-are-the-stops-Tuesday-October-4-gold-and-silver.html
https://www.marketwatch.com/story/gold-adds-to-gains-from-last-week-as-treasury-yields-pull-back-11664801679?mod=search_headline
https://schiffgold.com/key-gold-news/central-banks-add-gold-for-fifth-straight-month/
https://www.kitco.com/news/2022-10-03/Safe-haven-buying-boosts-gold-silver-prices-sharply-higher.html