Companies by Sector
More than 6000 listed
Communication Services
Telecommunication Services
Consumer Cyclical
Advertising & Marketing Services
Furnishings, Fixtures & Appliances
Homebuilding & Construction
Manufacturing - Apparel & Accessories
Manufacturing - Apparel & Furniture
Retail - Apparel & Specialty
Consumer Defensive
Beverages - Non-Alcoholic
Financial Services
Diversified Financial Services
Healthcare
Healthcare Providers & Services
Medical Devices & Instruments
Medical Diagnostics & Research
Medical Instruments & Equipment
Industrials
Farm & Heavy Construction Machinery
Transportation & Logistics
Utilities
Utilities - Independent Power Producers


	Image Credit: J-No (Flickr)
A Metaverse Roblox Island New Year's Eve Party With Paris Hilton
One of the most recent "residents" of the metaverse is Paris Hilton. The former reality TV star created "Paris World" on Roblox and will be hosting a free metaverse party where she will be one of the DJs. The event comes at a time when people are canceling their in-person party plans. It ought to bring a high level of attention to the potential of metaverse platforms and their ability to bring people together virtually to meet and play.
The 40-year-old great-granddaughter of Conrad Hilton, the founder of Hilton Hotels, created her own "Roblox" island, capturing aspects of her life as a socialite and elite personality, thus the name "Paris World." On New Year's Eve, Hilton will help anyone who comes to her event, ring in the New Year. She will even spin a set as a DJ, as she has in real-world settings in China, Ibiza, and Dubai. The island is more than just fun, it is also one of Paris Hilton's businesses.
What Can Partygoers Expect?
According to Reuters, "Paris World" invites a look into the glamorous lifestyle of the 40-year-old *heiress. The setting centers on her Beverly Hills estate, California life, and her 2021 wedding at the Santa Monica Pier that had a carnival theme. Hilton's Beverly Hills estate and dogs also appear on the island.
How to Get to the Party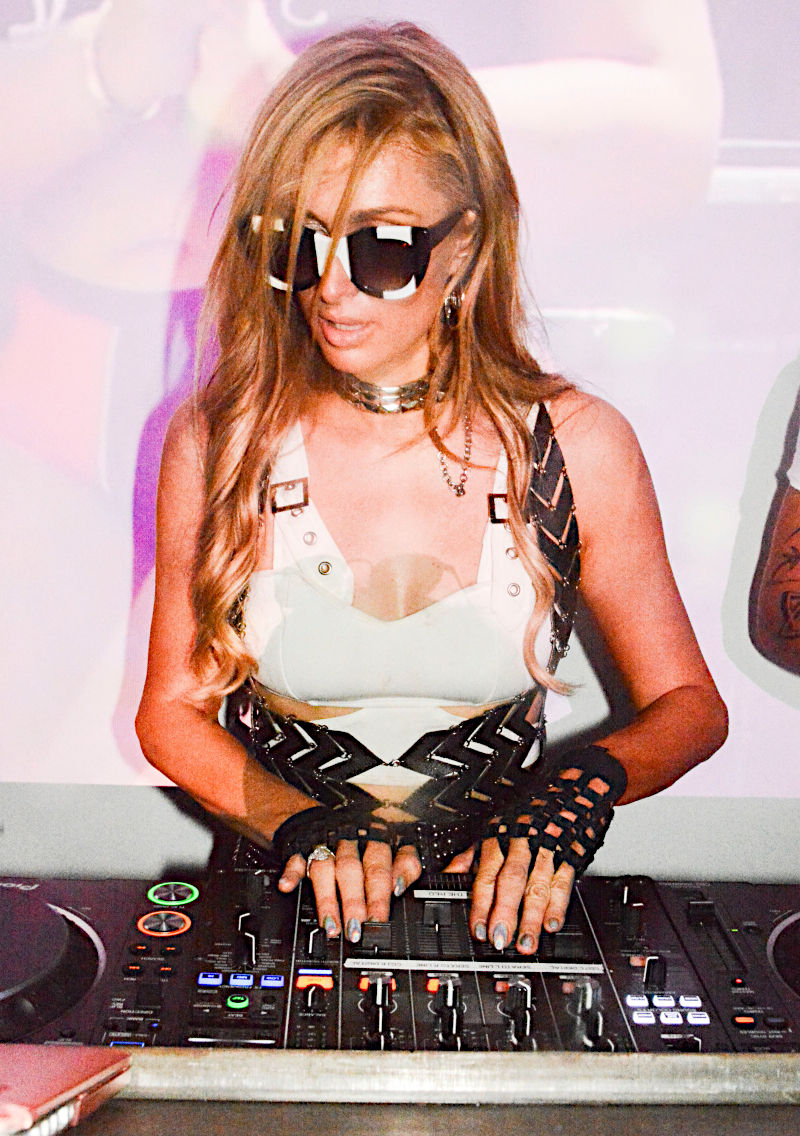 Image Credit: J-No
"Paris World" is found in Roblox. Users can log in and search the island created by the socialite. Entry is free, but it is a business, and there is merchandise for sale. You may just go to just party, "window shop," or perhaps find something to buy and make the experience incredibly unique. Some of the premium merchandise for sale include Hilton's designed metaverse apparel for your avatar, pink jet ski rentals, and Hilton-designed NFTs, all for purchase through virtual transactions.
Hilton said her metaverse party is her way of giving people the ability to have experiences they might not be able to have in their real-world lives. "Not everybody gets to experience that," she's reported to have said. "So that's what we've been working together on over the past year--giving them all my inspirations for what I want in the world."
The metaverse and its shared reality is still in its infancy. Many compare it to the internet in the late 1980s, and television in the 1950s. Famous personalities may be helping to jumpstart attention to this young medium. In the past, Hilton has been known to provide entertainment by bringing you into her life. The TV show The Simple Life was among the first reality TV shows and emphasized her personality. The metaverse Roblox island now takes it several steps further where we can all virtually be at Hilton's mansion and ringing in the new year.
Managing Editor, Channelchek
* Paris Hilton isn't heiress, but there isn't much of a fortune for her to inherit. The Hilton fortune is massive—around $4.5 billion, according to Reuters. But Paris' grandfather, Barron Hilton, announced his plans to donate 97% of his money to charity back in 2004. Split evenly, Paris would get $5.6 million.
Suggested Reading:

Sources:
https://www.reuters.com/business/media-telecom/us-reality-tv-star-paris-hilton-launches-metaverse-business-roblox-2021-12-28/
https://www.womenshealthmag.com/life/a37234109/paris-hilton-net-worth/#:~:text=Paris%20might%20be%20an%20heiress,to%20charity%20back%20in%202004.&text=Split%20evenly%2C%20Paris%20would%20get%20%245.6%20million.
https://seekingalpha.com/market-news/top-news
Stay up to date. Follow us: