Companies by Sector
More than 6000 listed
Communication Services
Telecommunication Services
Consumer Cyclical
Advertising & Marketing Services
Furnishings, Fixtures & Appliances
Homebuilding & Construction
Manufacturing - Apparel & Accessories
Manufacturing - Apparel & Furniture
Retail - Apparel & Specialty
Consumer Defensive
Beverages - Non-Alcoholic
Financial Services
Diversified Financial Services
Healthcare
Healthcare Providers & Services
Medical Devices & Instruments
Medical Diagnostics & Research
Medical Instruments & Equipment
Industrials
Farm & Heavy Construction Machinery
Transportation & Logistics
Utilities
Utilities - Independent Power Producers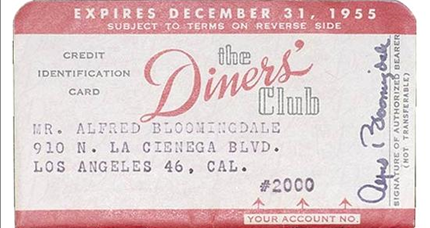 Fin Tech is one of the Fastest Growing Tech Sectors
(Note: companies that could be impacted by the content of this article are listed at the base of the story [desktop version]. This article uses third-party references to provide a bullish, bearish, and balanced point of view; sources are listed after the Balanced section.)
So, what is FinTech? Financial Technology (FinTech) is the technology and innovation that aims to compete with traditional financial methods in the delivery of financial services. (1) In short, FinTech uses technology to improve activities in finance. FinTech is composed of the new applications, processes, products, or business models in the financial services industry often composed of one or more complementary financial services and provided as an end-to-end process via the internet. (1) According to Federal Reserve Board Governor Lael Brainard, "FinTech has the potential to transform the way financial services are delivered and designed and change the underlying processes of payments, clearing, and settlement." (2)
Interestingly, a form of FinTech has been around for a long time but was often limited to use in the back-office operations of traditional financial services providers. Today, FinTech is enabling numerous non-legacy financial services firms—from financial service start-ups to non-traditional financial services firms such as automobile firms and retailers—to compete in the financial services industry. FinTech has been used to automate such financial services as insurance, banking services, retail brokerage, trading, and risk management. (1) Key technologies used in FinTech include artificial intelligence (AI), big data, robotic process automation (RPA), and blockchain. FinTech is one of the fastest-growing tech sectors, with companies innovating in almost every area of finance. (3)
Adoption of FinTech services has moved steadily upward, from 16% in 2015, the year EY's first FinTech Adoption Index was published, to 33% in 2017, to 64% in 2019. According to the EY study, awareness of FinTech, even among nonadopters, is now very high. Worldwide, for example, 96% of consumers know of at least one alternative FinTech service available to help them transfer money and make payments. (4) Some of the most active areas of FinTech innovation include cryptocurrency, smart contracts, open banking, insurtech, robo-advisors, unbanked/underbanked services, and cybersecurity. (5)
Real-time Control. Through the use of innovative technology, FinTech is providing consumers and small businesses more real-time control over their finances. FinTech offers consumers the ability to better manage their finances.
Leveling the Playing Field. FinTech is leveling the financial services playing field, providing services that were historically only available to the wealthy, to the masses. For example, whereas an investor previously needed a certain level of assets to qualify for portfolio management, the introduction of robo advisors is enabling a significantly larger portion of investors to enjoy a preferred level of portfolio management.
Consumer Benefits. Consumers can vastly improve their consumer financial services experience through the use of FinTech. (6) Faster approvals, more transparency, higher personalized service, and greater convenience are just some of the benefits of FinTech.
Regulatory Issues. The number of non-traditional financial services firms entering the FinTech space raises questions about how to effectively conduct regulatory and supervisory oversight. Due to the diversity of offerings in FinTech and the disparate industries it touches, it is difficult to formulate a single and comprehensive regulatory approach. (5)
Consumer Protection. FinTech can make use of nontraditional data to help evaluate consumers who lack credit history. However, some non-traditional data may not have a broadly agreed upon or empirically established nexus with creditworthiness and may be correlated with characteristics protected by fair lending laws, for example. (2)
Speed of Development. As stated by Governor Brainard, there is a tension between the lightning pace of development of new products and services being brought to market and the duty to ensure that important risks around financial services and payments are being addressed. (2)
FinTech providers use technology to disrupt existing financial services by offering consumers a more compelling offering such as enhanced capabilities, convenience, or lower prices and fees. (4) FinTech has attracted numerous firms and investors. According to CB Insights, there are over 40 Venture Capital-backed FinTech unicorns worth over $150 billion. (3) There are even FinTech stock indexes, such as the KBW Nasdaq Financial Technology Index. Although in its early stages, FinTech is already improving the consumers' financial services experience and should continue to positively impact the financial services industry as FinTech matures.
Sources: