Companies by Sector
More than 6000 listed
Communication Services
Telecommunication Services
Consumer Cyclical
Advertising & Marketing Services
Furnishings, Fixtures & Appliances
Homebuilding & Construction
Manufacturing - Apparel & Accessories
Manufacturing - Apparel & Furniture
Retail - Apparel & Specialty
Consumer Defensive
Beverages - Non-Alcoholic
Financial Services
Diversified Financial Services
Healthcare
Healthcare Providers & Services
Medical Devices & Instruments
Medical Diagnostics & Research
Medical Instruments & Equipment
Industrials
Farm & Heavy Construction Machinery
Transportation & Logistics
Utilities
Utilities - Independent Power Producers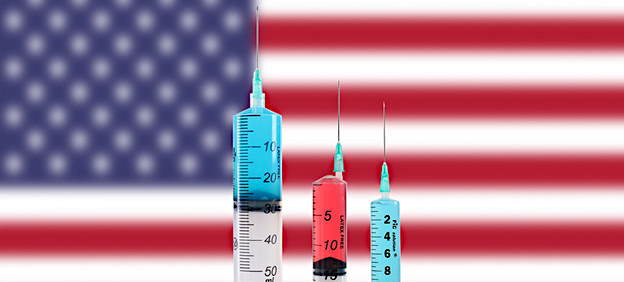 Does it Matter if the President and FDA Disagree on What's Best?
Vaccines and therapeutics typically require years, even decades, of research and laboratory testing before being elevated to clinical trials. Today, pharmaceutical companies, with support from the government, are racing to produce an effective SARS-CoV-2 vaccine by year-end 2020. Researchers are now evaluating for safety and efficacy 44 vaccines in clinical trials on humans, 91 preclinical vaccines are at an earlier stage where they are being tested in animals.
This is a rampant pace. Work began deciphering the COVID-19 genome as early as January. The first human vaccine safety trials began just a few months later; by any measure, this is a fast track pace, fraught with uncertainty as short-term and long-term results are unknowable.
Role of the FDA
The Food and Drug Administration (FDA) regulates vaccines and other medications. After a rigorous review of laboratory and clinical results to ensure safety, benefits, and side-effects, a product may be approved to be used for a specific illness. There are currently no vaccines available for the prevention of COVID-19. An approval cycle that typically takes years is being expedited. In the case of the 2020 pandemic, the FDA has shortened standard testing periods and is providing timely advice and closer than normal interactions with vaccine developers. The FDA is also supporting product development and scaling up of manufacturing capacity for high priority vaccines to be used against COVID-19.
Can You Rush Success?
Some things cannot be known with any vaccine or therapeutic without years of study. Certainty only comes with approved use in the broader population over time. The FDA has allowed an emergency pace for the development of treatment and preventatives to the novel coronavirus, and first-generation treatments are in the final phase of testing. The results and approved products are expected to become available in the coming months. The FDA guidelines related to COVID-19 allow a fast pace by any measure; however, the White House believes the country would be served better if the rollout was accelerated even quicker.
Are the White House and the FDA at Odds?
The FDA's instructions are that vaccine developers follow test-case patients for at least two months to rule out safety issues before they seek emergency approval. This requirement does not sit well with the White House as they believe there is "no clinical or medical reason" for the additional requirement. They have taken steps to "overrule" this two-month step.
On the FDA side, Commissioner Stephen Hahn has been acting to shore up public confidence in the FDA's vaccine fast pace review for weeks. He has vowed not to be swayed by any political agenda to get a cure or preventative out sooner than prudence would dictate. He believes career scientists, not politicians, are best suited to decide if a new product is safe and effective for mass vaccination.
President Trump has insisted that a vaccine could be authorized before Election Day; his motivations are based more on returning the country to a pre-COVID state as soon as humanly possible. Scientists involved at the FDA are not as comfortable ignoring cautionary protocols.
Actual Impact of White House Impatience
Beyond the strained relationship and perception of overruling the Food and Drug Administration, the impact of the White House action to block current vaccine guidelines may be inconsequential.
Only one drug maker, Pfizer (PFE) has suggested it meets all the criteria and could provide data on the safety and effectiveness of its vaccine before November. Afterward, the FDA would need to closely review the scientific studies and approve or reject their product. This would take time. Pfizer's competitors Moderna (MRNA), AstraZeneca (AZN) , and Johnson & Johnson (JNJ) are working on longer researcher timelines.
It is not out of the question that therapeutics currently under study will reach the approval process sooner than a vaccine. Any vaccine approval may be followed by more effective options later on by companies working on a longer timeline.
Suggested Videos:
PDS Biotechnology C-Suite Series
Dyadic International (DYAI)

Wednesday October 14 1:00pm EDT

Virtual Meeting With:

Mark Emalfarb - President & CEO

Register Now
Sources:
White House nixes updated FDA guidelines on vaccine approval
Everything you need to know about what it would take for the FDA to approve a COVID-19 vaccine
When Will You Be Able to Get a Coronavirus Vaccine?
White House Takes Issue With FDA's Plans for Authorizing a Covid-19 Vaccine
Company
Ticker
Price
Previous
Mkt Cap
Volume
52wk Range
VBI Vaccines Inc.
VBIV (Nasdaq)
$2.82
$716.29M
0
$0.92 - $6.93
Advanced Market Data
()
Detailed Quote
Charts
Statistics
Financials
Historical Quotes
Insider Activity
Key Ratios